Is your business struggling to find the perfect marketing strategy that assures business is booming? Looking to spend minimal but keep engagement up? High-impact marketing could make all the difference; want to know how?
Today, we're diving into how high-impact strategies can maximise your marketing efforts whilst keeping costs down, ultimately improving your ROI and brand's bottom-line.
So, let's start off with…
What is high-impact marketing?
High-impact marketing is any tactic or method that will have significant, positive effects on your brand's net income.
Let's say you write a really informative blog about your services which grabs the attention of thousands of potential customers, resulting in a 10% increase in leads and a 15% increase in website traffic. Jackpot! You've successfully found yourself a high-impact marketing strategy.
Notably, this means you can achieve your goals through high-impact marketing without splashing the cash; your methods just have to grab the audience's attention and lead them through the buyer's journey effectively.
As the cost-of-living continues to rise, it's essential that your brand keeps budget considerations a priority, especially if you plan to run multiple campaigns or have a range of goals. High-impact marketing is a great way to avoid big-spend but still deliver creative and persuasive advertising.
What types of high-impact marketing could you use?
Your high-impact marketing methods will differ depending on your area of business and the goals your brand wants to achieve. However, it's a course of action that all businesses should consider.
Let's say you want to increase awareness for a product your brand offers. A high-impact strategy could be a Youtube series showing off why your product is unique. An in-house, low-budget series will save you money on production whilst driving continued awareness of your brand on a platform rich in SEO opportunities.
On the flip side, high-impact marketing doesn't have to relate to a specific product; it can be a purely PR-related objective. Perhaps the goal is to increase positive reception regarding your brand online. All you'll business will need is a LinkedIn profile and a schedule for when posts regarding your brand's values and positive efforts are released.
These examples show how expansive high-impact marketing can be and how little it can affect your finances. However, with a range of avenues, you'll need to consider a few things before putting your methods into action…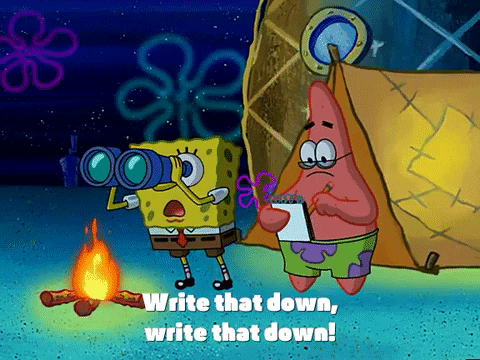 What should I do to make sure I'm using high-impact marketing effectively?
We've come up with a few recommendations that make sure you're making an impact whilst keeping methods intact.
1. Make your goals SMART
Before even coming up with a campaign, make sure your goals are precise and detailed. Saying you'd like to increase online sales is great, but its vagueness could lead your high-impact campaign to splinter and lose focus.
How do you avoid this? Make your goals SMART! Your objectives should always be Specific in what you want to achieve, Measurable in terms of outcome, something you know your brand can Achieve, and ultimately Realistic and doable in a Timely manner.
SMART goals will help your team understand what needs doing, how to do it and when it needs completing in a quick, easy-to-understand objective.
2. Know your audience
It's all well and good to have objectives set out, but unless you know where your audience is online, it won't have that spice that gets specific results.
Conducting audience analysis and understanding who they are, what pain points they have, and the platforms they use online to converse with each other is an absolute must if you want to know how to market your product online. It will only make your SMART goals smarter!
3. Retain your current customers
Did you know it can cost 5 to 25 times more to acquire a new customer than retain an existing one?
If you're objective is to acquire new customers, that's great, but you also need to consider maintaining and building upon the relationships you have established with your returning audience.
So, a possible SMART goal could be to attract new audiences through a referral programme which offers your existing customers a discount for one week. Once again, this is an effective way to market whilst keeping costs low.
4. Social media is key to keeping costs down
If you're looking for a crazily cheap way to engage audiences, look no further than social media.
73% of marketers believe their social media marketing has been successful for their businesses. Each platform offers its own audience your brand can target, whether it's B2B relationships on LinkedIn or unlocking the potential of Gen Z engagement on TikTok.
Organic social posts are a fantastic money-saver that can easily be monitored and optimised through apps like Hootsuite. We'd recommend split-testing your posts to see where you're getting the most engagement and then cater for those platforms.
For all the latest updates to social media platforms, check out our monthly social blog series covering the latest updates and trends that will keep you in the social loop.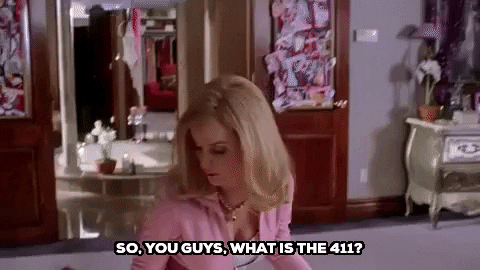 Plenty of methods to pick from!
Whilst high-impact marketing is definitely something your business should consider – there are plenty of other avenues to consider when you want to increase ROI and audience engagement.
From SEO and creative approaches to your brand's TOV and values – we'll be back very soon covering a barrel's worth of methods you could implement – so be sure to keep your eyes posted on our socials.
Until next time, if you'd like more personalised recommendations on how to use high-impact marketing across your online strategies or would like us to conduct research into your social media posting – get in touch with our marketing team now.