The cost of living has gone up, but has customer spending gone down? In this blog, we endeavour to unpick the changing consumer behaviour amid a period of economic uncertainty. Meanwhile, we will be shedding light on what this means for brands and their approach to obtaining, and retaining, customers in 2022.
Let's start off with what's happening.
For various reasons; from Brexit to the pandemic and the climate crisis, prices are going up. In turn, shoppers are beginning to adopt an alternate lifestyle which matches their new spending power – and for most people, that means cutting back.
This is worrying for both brands and consumers. Brands are under pressure to manage consumer expectations while continuing to meet targets and drive growth. For customers, the rising cost of living has become one of their main concerns, and startlingly, people are now more worried about their finances than Covid-19.
The effect of rising costs has already taken a toll on consumer spending, with a third of people reporting reducing their spending, according to BritainThinks. And that trend is set to continue, with an expected £12 billion plummet in non-essential purchases.
Will brands be able to stay afloat during this period and will consumers stick by their sides?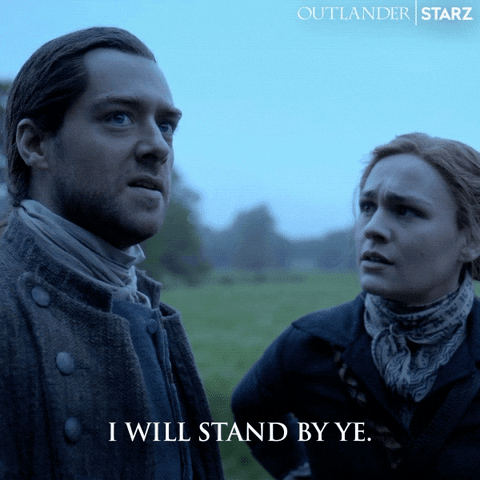 Which sectors will feel the impact?
Simply put, across sectors, most brands will feel the pinch. In particular, consumers are likely to become 'more selective over their discretionary purchases'. To specify, food, petrol and streaming services are some of the biggest areas we expect to feel the pinch this year, alongside those luxury 'treat yo' self' items.
Braze reported that 61% of consumers plan to cut takeaways this year and we've already seen streaming services lose out on subscribers, with a whopping 215,000 households cancelling their subscriptions in April.
Lucas Bergmans, brand marketing director at Cazoo, says 'if inflation is here to stay, both in terms of consumer prices and media, we could see reduced consumer demand and higher prices for advertisers to reach smaller audiences.' This causes speculation about how brands can get smart with their budget, their value proposition and their messaging to make sure profits don't drop.
What does this mean for brands?
Who will miss out and who will take advantage of the situation?
We predict that very few sectors will breeze through the crisis without noticing the impact. While you might think that startups and SMEs would notice the impact most, brands across the spectrum (from startups to large corporations) are feeling the pinch – not just challenger brands.
Netflix's subscriber count slowed down in Q1 of this year, taking only a 9.4% share of the new SVOD subscriptions. While this isn't a deficit, it is a decline in growth, and it certainly has shaken up their subscriber streak.
And what about new and emerging brands?
For new and emerging brands, the crisis provides opportunity. While there's more competition between brands than ever, we expect that community spirit and #supportlocal initatives, catalysed by the pandemic, will hold strong.
During the Covid-19 crisis, consumer mentality shifted and 53% of global consumers believed that shopping local was more important than before. If this trend continues, businesses should still be able to reach consumers in their local communities during the cost of living crisis.
The pandemic also sparked a renewed approach to business for budding entrepreneurs. New businesses cropped up left right and centre during the pandemic, with people finally finding time to sit down and launch their business idea, to people making personalised gifts on their very own Etsy shop.
In 2020 in the US alone, 4.4 million new businesses surged – a 24.3% increase from the previous year. This leaves us wondering how many start ups will take advantage of this financial situation to bring their concept to life. If that's you – get in touch to talk about how we can support you.
And we're not just speculating – we're already seeing brands take on the challenge. In fact, many emerging brands have come to market with unique value propositions that aim to challenge well-established enterprises. More than 340,000 SMEs were formed in the first quarter of 2021, 32% more than in the same period in 2019. Needless to say, with challenge comes opportunity.
So, what can you, as a brand, be doing to stand out from the crowd and engage people amid the crisis?
Focus on your values
Instead of slashing prices, skyrocketing advertising budgets or drastically changing your marketing and advertising strategy, understand why your customers love you. It's now more vital than ever to differentiate yourself from your competitors and leave no doubt in the consumers' minds as to which brand they stand by.
By leaning heavily on your value proposition and your CSR (corporate social responsibility), you'll be able to re-engage your audience with what drew them to your brand in the first place.
Did they love your ethics towards sustainability, your contribution to your local community, your efforts to promote inclusivity or the quality of your products or the personalisation of your services?
Find out what makes your brand unique and then run with it. Especially when it comes to ethics and CSR, people bought into your brand for those reasons and, unless their ethical standpoints have changed, they're likely to stick by you if you live and breathe those values.
Consider deals and promotions
Although we advocate consistent brand values as a mitigation strategy, especially when it comes to retaining your current customers, we're not denying that deals will interest and entice new customers.
Remember that promotions need to be sustainable. If you're slashing prices one week and then increasing them the week after, you'll only reap short-term benefits. How about providing a budget range for your products or services to show your support?
And if you can't provide price cuts, how about a loyalty program that allows your customers to build up credit or win freebies?
Nurture your current customers
While every brand endeavours to acquire new customers, don't forget about your current customers. We predict it'll be harder to acquire new customers in this financial tumult, so cherish your current customers and reward them for their loyalty.
If you can't provide discounts, deals or loyalty schemes, how about free resources? Take Microsoft for example, who offered free digital training courses during the pandemic so people could emerge into a new digital-first world of work armed with the perfect skill set.
And speaking of examples, let's outline one not to follow. OVO energy fell short when they advised their customers to hug their pets to stay warm amid rising energy bills. Yikes! It goes without saying that joking about the crisis is insensitive and will, without doubt, negatively impact the perception of your brand.
Communicate openly with your audience
Instead of making drastic changes without reason, communicate honestly with your customers as to why, and listen to their feedback. The more data you can build up about your audiences' sentiments, the better you can tailor your messaging and your marketing strategy to meet their needs while navigating this new environment.
And when communicating, communicate with empathy. The rising cost of living looks different to everyone. Don't assume the situation your audience is in, but reassure them of your efforts to reduce the impact of rising costs.
What does the future hold?
Will the cost of living go down or will it continue to increase? For now, the future is uncertain. But what we do know is that brands need to stick to their values and communicate these to their audience if they want to emerge from the crisis with brand advocates by their side.
At Arke, we have three core values: be real, be curious, be bold. Our values will continue to translate into our ethos amid this rising living cost crisis. We encourage brands to implement these values into their own strategy, and here's why:
Be real: Don't brush the truth under the rug – be honest about why your prices are changing and find ways to support your customers, so they continue to support you.
Be curious: Talk to your customers and understand how they are feeling, then tailor your approach to address their concerns.
Be bold: Don't be afraid to take risks with your advertising strategy, despite it being a tumultuous time. Test out different ad placements and budgets.
If you're struggling to create advertising and marketing campaigns that attract new customers and continue to engage your current client base, get in touch. We are experts in reducing ad spend while maximising impact.