The media's been packed full of political topics in recent weeks, from the overturning of Roe v Wade to Boris Johnson's booting from office.
And right behind the news, ready to take aim and satire, are brands who want to get involved in the discussions. But is that wise?
This is nothing new; many brands use their stance on specific issues to increase awareness of the topic and reactively, their brand. We've seen campaigns surrounding equality, the Black Lives Matter movement and even jabs at Brexit.
However, if executed poorly, campaigns can receive negative or critical backlash, potentially painting the brand in a bad light.
This leads us to ask the question should brands show their sentiments on political and sensitive topics?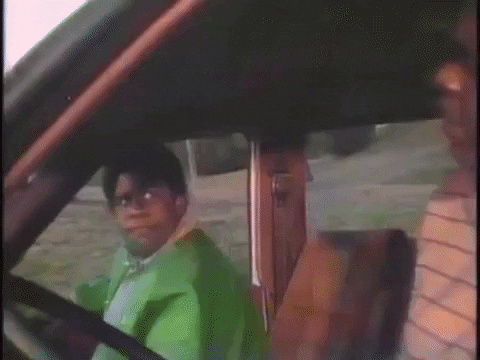 So, why do brands do this?
If there's a risk of attracting backlash, what is the purpose?
When brands show their opinion on prevalent political topics, it's not to lose customers.
The hope is that it will get people talking, attracting new customers to their brand whilst raising awareness around a particular topic.
But wait one moment!
But before we get political, a brand needs to consider a few things:
Does your campaign align with the morals of your brand and consumers? No one wants to buy from a brand that says one thing but does another. Make sure you're doing what you say. There's bound to be an audience who will likely disagree with your campaign, but you must stay true to your brand values. We've written a whole blog on the importance of staying true to your brand values amid external changes – which you can read here.
What are you doing to support your campaign? It's essential to do something that supports what you're talking about – it can't be empty words. For example, you could donate to the cause you're raising awareness for. It's also important to be transparent about what you're doing; it will help show your buyers that you genuinely care.
What are we doing at Arke? We're showing our support for going green with our regular beach cleans, which you'll find over on our social media. This is our way of supporting an initiative and putting the cause at the heart of our culture.
What to avoid
Is the purpose of your campaign clear? There are a lot of whoopsie examples of brands who've not made their campaign crystal clear.
All that does is cause backlash even when the morals are in the right place. Most of the time…
Is anyone else getting PTSD flashbacks to that Pepsi campaign? In 2017, they ran a campaign called Live for now, which involved Kendall Jenner handing a Pepsi to a police officer during a protest and solving racism forever. Nice work, Pepsi!
In seriousness, audiences accused the advert of trivialising the Black Lives Matter movement and police brutality. The campaign received so much backlash at the time, and when it resurfaced during the Black Lives Matter movement protests of 2020, Pepsi officially removed the video from platforms. Both Pepsi and Kendall apologised for the campaign.
The lesson here is that putting your product (and potentially a Kardashian) at the forefront of a campaign isn't always the best move. The message itself should always be in the spotlight, not you or an influencer.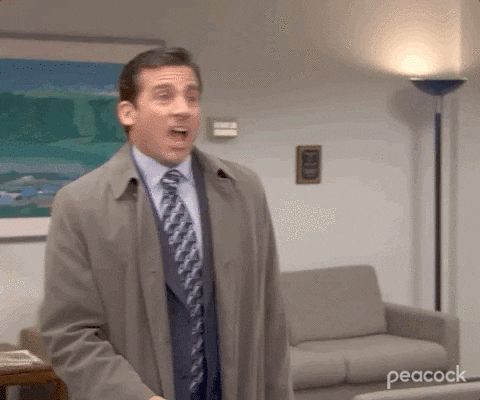 Also, maybe try avoiding this too.
As we mentioned earlier, a campaign's tone and clearness are of the utmost importance.
In 2018, Brewdog ran an equality campaign around gender pay equality and sexist advertising. The solution? They made a pink beer bottle!
The intention was to run a sarcastic, witty campaign but was viewed instead as patronising and tone-deaf by many. With Brewdog's products displayed in shops with no context, it makes sense why people were quick to bite back at the ad.
The context for the ad was on their Twitter and website, explaining it was sarcasm. If your campaign needs additional context elsewhere to support your claims – chances are you've missed the mark.
Although their campaign had great morals supporting equality for women, it could have been approached in a better way so that their purpose was crystal clear.
Instead, maybe try this?
Patagonia has shown their political stance on numerous occasions. Recently, they announced several statements about the overturning of Roe v Wade.
Patagonia announced it'll cover the bail for all employees arrested while peacefully protesting the Supreme Court's decision.
The brand shared locations of protests in the US on its Instagram, saying, "Patagonia supports the dignity of choice. From Georgia to California, reproductive rights are in our court now."
There were many comments of support mixed in with the inevitable backlash from people who didn't share the same opinion. But the campaign did attain traction.
57% of consumers will buy or boycott a brand because of its position on an issue. This shows that although brands may lose some buyers from running political campaigns, they will also attract customers who support their campaigns and share similar values.
Or take notes from this!
Ben and Jerry's ice cream is very vocal about its beliefs and morals as a brand. They have shown their support for issues ranging from LGBTQ+ rights, climate change and Black Lives Matter.
Ben and Jerry's believe "that business has a responsibility and a unique opportunity to be a powerful lever of change in the world."
"We use our position to influence change". Ben and Jerry's Five Flavours On a Mission campaign name tasty treats after these movements, creating direct awareness for consumers about issues while keeping to its brand identity.
Key takeaways
TL;DR: The message itself should always be in the spotlight, not you.
Though there is uncertainty about whether brands should show their opinions on sensitive and political topics, brands can make a supportive impact through careful campaigning.
Just be wary before running a political campaign – you could lose customers that disagree with your stance. But you'll gain followers who believe in what you're also fighting for.
But more importantly, people need support, and if brands can share the spotlight, it's a win-win for everyone.
Need help showing your support in an ethical and responsible way? Our marketing and advertising team can help, having worked with numerous brands on their campaigns. Get in touch today to speak to us.