The way we search could potentially be changing forever. AI is switching up the way Google will present results with a whole new generative search experience, a game changer for advertisers.
In a bid to make the search experience tailored and custom to the users query, the future of search is now in  the hands of AI. What could this mean for SEO and the way we use keywords? And what does this mean for advertisers?

Ready to enter the new era of surfing the web? Here's what you need to know.
So, what is the new Google 'generative search experience'?

Google has long been known for its powerful search algorithms, but the generative search experience takes things to a whole new level. With this new feature, users can enter a search query and receive not only relevant results but also an AI generated paragraph of text summarising the key points of the search.

Created using Google's state-of-the-art natural language processing technology, Google analyses the search results and generates a coherent, concise summary. This means that users no longer have to sift through pages of search results to find the information they need – it's all right there in the summary – meaning the user never has to leave Googles loving arms.

The feature is available to preview on Search Labs, where you will have access to SGE in the coming weeks.
What will the new Google Search look like?

Whilst still in the testing stage, the new AI generated responses could appear above the standard search listings that we're used to seeing. AI will generate an answer to your query based on the search results, saving you browsing through web pages to find what you're looking for…helpful, right?
And for customers who love a bit of online shopping, the AI responses will present a range of products and reviews right before your eyes. Google even states that every hour, more than 1.8 billion listings are refreshed in the Shopping Graph to give people fresh, reliable results.

You can check it out in action below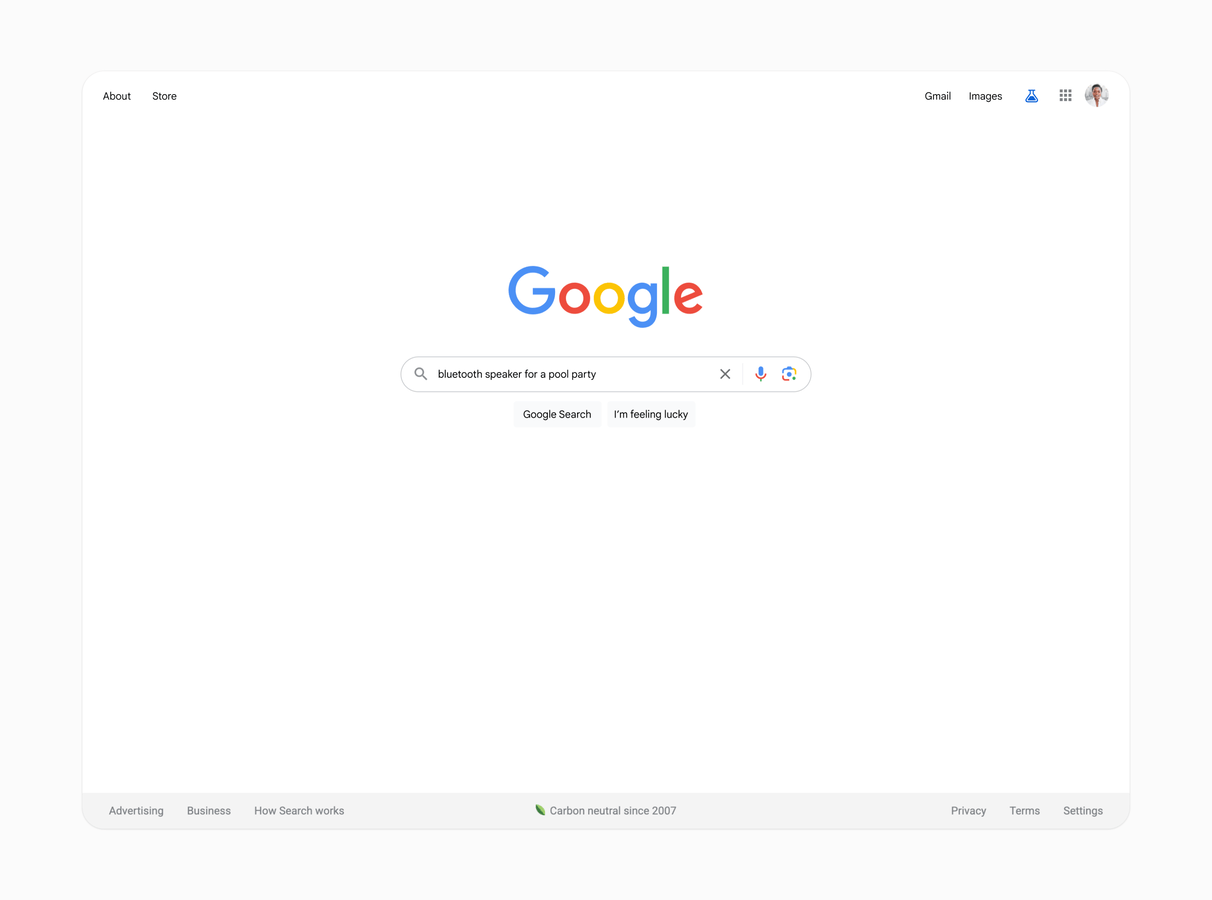 What will happen to ads in Google's new generative search?

We get it, you've just nailed your ad strategy and now search is changing yet again. Whilst Search ads will remain present on the new generative search, advertisers will not be able to opt out, at least not for now.

During the experimental phrase, Google will be closely monitoring the performance of ads. Just like the current search model, ads will remain in a dedicated position and slot, and will still carry the sponsored label.

As Google Said: "In this new generative experience, Search ads will continue to appear in dedicated ad slots throughout the page. And we'll continue to uphold our commitment to ads transparency and making sure ads are distinguishable from organic search results."
So how will it look? Google shows us below: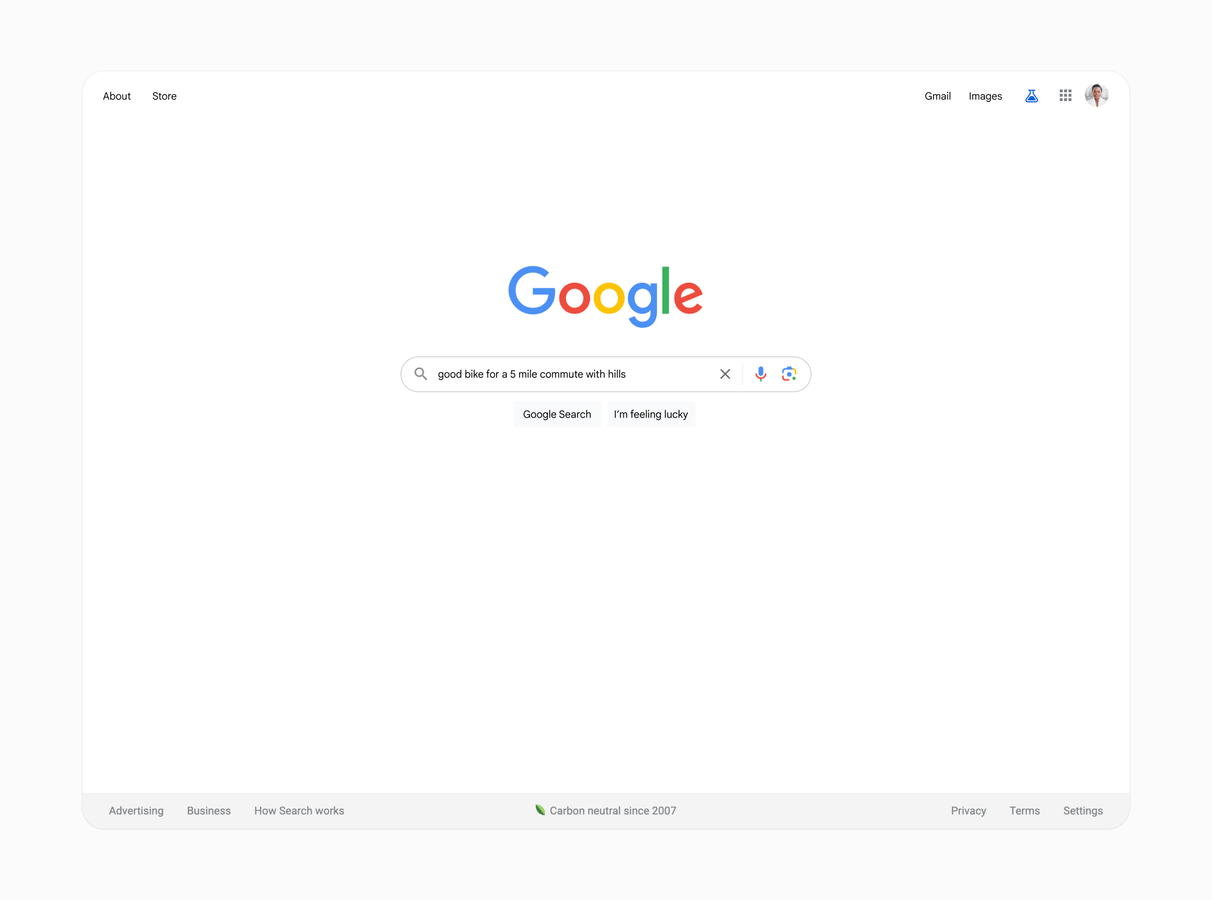 What does this mean for organic search?

When Bard was launched, there was a concern for the lack of references and links to publishers' websites.
Well, with the new generative search, citations and links will be healthier than ever. Using an array of websites to generate the answers for the user, Google will not directly cite each website, but display the list of sources used under the answer, meaning your content is still thriving in the search experience.

Take a look below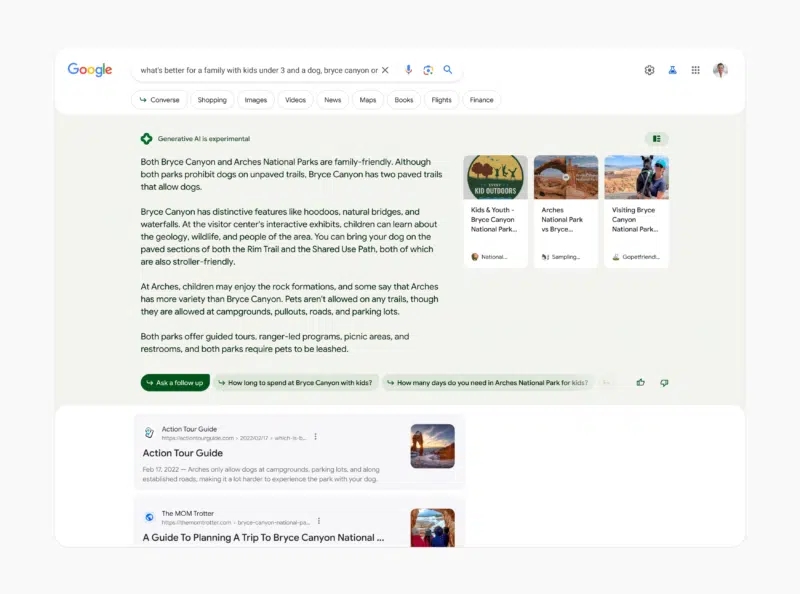 Whilst this is a pretty new experience for search users, it won't be present on the search you're using today, for now anyway. Google are likely to test and adapt the feature with feedback before the big launch.
What we do know however is with the generative search experience, Google is doing a much better job at linking to publishers compared to the likes of Bard, which will ultimately help drive more traffic to your sites.
If you're ready to start optimising your ads to stand out from the competition in the new search experience, get in touch with one of our paid media experts who can help craft the perfect plan for the new era of search.