2022 is already shaping itself as an innovation station in the OOH (Out-of-Home) advertising space. Rewinding to 2021, we saw some uber-creative campaigns that stopped people in their tracks.
One stellar example was SONY's PlayStation 5 campaign, which took home the winning trophy for The Drum Awards Out of Home Award. The campaign took over the London Underground, collaborating with stakeholders to place their recognisable symbols all over London.
We're expecting to see a lot more creativity shine through in 2022 as consumers return to work, use public transport to commute and generally get back into the swing of things outdoors. So, with that in mind, here's what we predict will be the top OOH trends this year.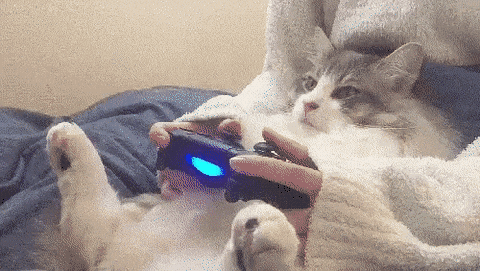 From OOH to DOOH.
Before we go any further, what is OOH and DOOH? No, it's not just something Homer Simpson says. DOOH refers to Digital Out-of-Home advertising, whereas OOH skips the digital. You can think of OOH advertising as your traditional billboard advertising; on bus stops, buses etc.
DOOH, on the other hand, refers to outdoor advertising that can be controlled digitally and powers up through data. It's also usually more segmented and focused on a particular consumer. For example, if it starts to rain in London, DOOH advertising could incorporate this into its design or messaging, such as an ad for a local cafe suggesting to 'Not let the rain ruin your lunch – we've got warm sofas and even warmer soups'.
Although there's something charmingly distinct and novel about traditional OOH, DOOH offers vastly improved flexibility, enhanced creativity in advertising (think virtual reality, QR and quizzes), and additional targeting features like geo-targeting. All this makes DOOH a Dooh-brainer (sorry), and we're sure to see brands utilising it in 2022.
DOOH advertising will be majoritively programmatic.
Just as you were beginning to get to grips with the concepts of OOH and DOOH, they lob another spanner in the works – programmatic DOOH.
Programmatic DOOH is similar to how digital media buying works; it refers to the buying and selling of ad space.
We predict programmatic DOOH to become the norm in OOH advertising. The ability to optimise campaigns in real-time and manage ad space budgets provides brands with a real advantage when connecting with their audience, with the bonus of reducing their ROI; it's the best of both worlds.
Omnichannel approaches will come out on top.
You won't make it far if you're just advertising through only one medium. It's vital you use a broad media mix to connect the dots in the user journey and make your brand more memorable for your consumer; that's the essence of omnichannel marketing.
Due to this blasted pandemic, it's now more important than ever to adapt your approach at the flick of a switch. One minute, people are out and about, seeing your ad on a billboard; the next, they're stuck indoors for seven days with nothing but Google and blankets to keep them company.
A flexible omnichannel approach will ensure that you don't waste your ad spend and that your ads get seen, even when people are back indoors. If your customers experience a seamless interaction with your brand across an array of platforms, they're more likely to buy into your products. An omnichannel approach is all about boosting brand recall and facilitating the journey to conversion for your target audience.
OOH will branch out.
Speaking of being flexible, OOH's is about to branch out. Historically found in towns and cities, we expect OOH adverts to pack up and follow the consumers – out of the city.
We expect to see DOOH campaigns crop up in smaller towns and villages, especially on the outskirts of cities, as people benefit from the work from home schemes and opt for areas with cheaper living costs. For advertisers, this means rethinking strategy, placement, location and demographics as places start to change.
Just like the entire world, we're dreaming of going on holiday this year, which means we're likely to see the OOH market really take flight in airports.
What better way to target your consumers than when they've got hours to wait for their flight? If you know enough about your consumer and their destination, you can make big brain moves with your programmatic DOOH strategy. Flight delayed by an hour? Why not send them to the app store to download your latest game or your website to stream the hot new film right now. Know they're going to arrive just before dinner? Let them know the food will be ready by the time they touchdown; that's a good enough reason to clap as the plane lands!
The key? The possibilities are endless, but it all boils down to how well you understand your audience and whether you can predict their behaviours in certain situations.
OOH will help to deal with the death of third-party cookies.
We're all dreading the day third-party cookies bid farewell to us. It tugged so hard at the heartstrings that we've already written a blog on how you can make the most of your data and mitigate the effects of the cookie crumbling. But now you must be wondering – can OOH whip up something just as delightful in the advertising kitchen to help overcome this challenge?
A study by JCDecaux discovered that OOH priming (exposure to an OOH advert) resulted in the same awareness level as with third-party cookie retargeting. When primed with the OOH ad, brands achieved a CTR (click-through rate) similar to the CTR produced from cookie-based targeting. The study shows how OOH advertising is a powerful tool for boosting brand recall and providing that omnichannel experience.
AR wearables will facilitate interaction with OOH adverts.
Whilst we're on the subject of turning up the dial and zooming into the future of all things digital, we predict augmented reality will take off in the advertising world this year.
AR has increased heaps and bounds in popularity in the last couple of years, and now we're looking at a future that combines advertising with AR. If you've heard of The Zuckerberg's plans for the Metaverse (who hasn't?), then you'll know what we're discussing here. But while the Metaverse is still yet to launch, our sights are set on highly interactive billboards.
We've already seen technology and OOH advertising amalgamate with innovations like QR codes and interactive design, so why not AR? As more and more people immerse themselves within the AR and VR realm, we predict it'll become more accessible and integrated into everyday advertising.
Why wait around in the mundane real world when there are prototypes for AR wearables right now, such as AR glasses. It might be a long shot, but we're not ruling out the possibility of clickable links at the blink of an eye and other purchases made through these smart lenses.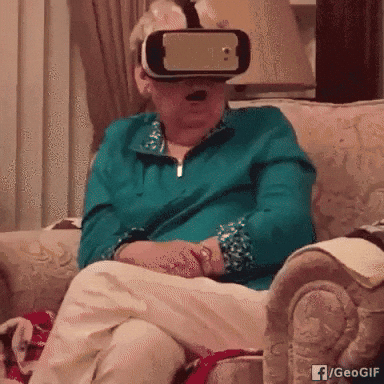 The future looks… Digital (Woah, that's pretty deep). But we're excited about the innovations that'll spring up in OOH this year. One thing's for sure – OOH advertising still has a place in this digital-first world we live in, plus it might even be the solution to a cookie-less future.
However, we don't suggest you rely solely on OOH. You still need to streamline your ads across platforms to keep your consumers moving through the funnel. If you need help building your omnichannel advertising strategy, get in touch now with our digital advertising experts.