With a new office comes more space and room to grow the team, meaning more team members! Without further ado, it's time to get to know our latest member of the team. Say hello to our Senior Marketing Manager, Lydia.
Welcome to the team Lydia! Tell us a bit about yourself.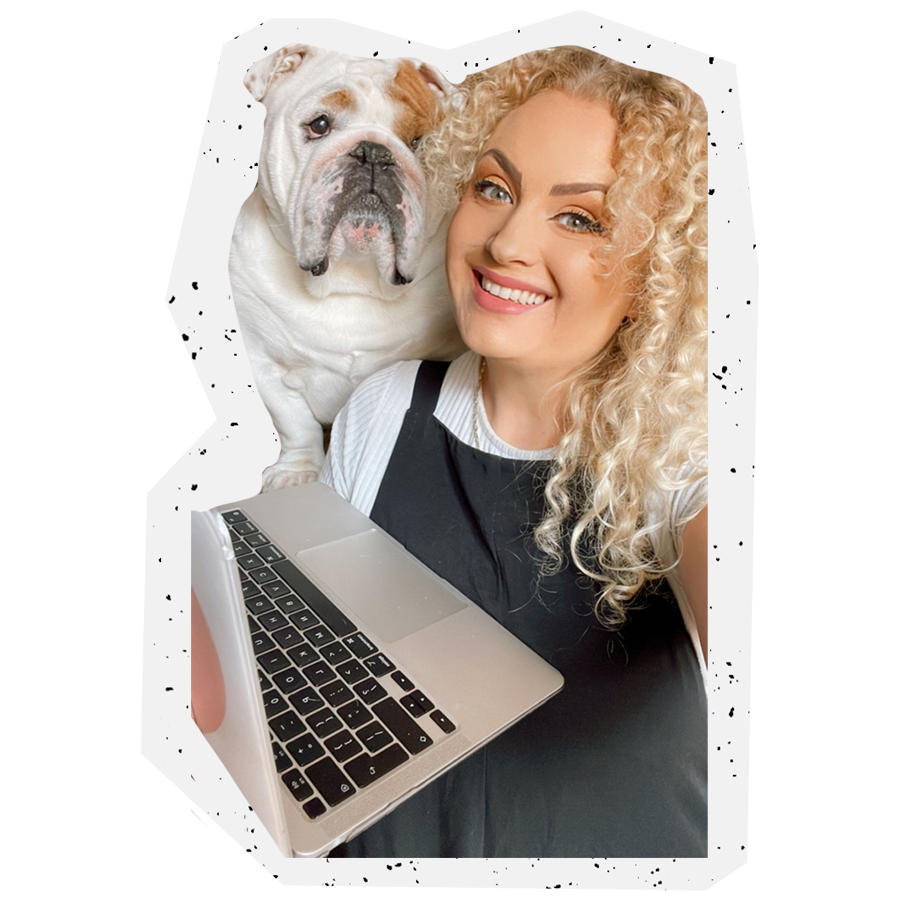 'Hi, I'm Lydia (she/her). After working in marketing for the past 9 years in industries from higher education to manufacturing, I've recently moved from Staffordshire to Brighton and I already love everything about the city.
My favourite things are being by the sea, the fashion (I've already got my eye on all the Lucy and Yak dungarees), the choice of eateries and all the cool street art – I just can't stop taking photos of it all!'
What else should we know about you?
I'm a proud momager to my pup-fluencer dog, Hector. He's a chunky English bulldog weighing in at a whopping 32kg, but I don't judge! He's a foodie like me, and just won't settle for anything without cheese on it. Full English breakfasts are his absolute favourite (extra bacon, of course). You'll probably see him on our social media very soon!
What are you most looking forward about working at Arke?
As Arke's located in the city centre, I'm so excited to explore more pubs and restaurants on the seafront, in the lanes and all the other trendy spots. I've been an Arke fan for a while, after following the growth of the company, their fantastic client campaigns and their values aligning with my own – I'm just so excited to finally be an Arkenaut. Plus, I'm excited that I'm working with an award-winning team – watch this space for the next one!
What are your goals at Arke?
With a passion for social media, strategy and organising and executing campaigns, I'm planning to revamp Arke's internal marketing strategy in line with our company goals to take us to the next level alongside my wonderful team! That means I'll be working behind-the-scenes on all the emails, TikToks and webinars coming soon.
Is there anything else you want to add?
This is such an exciting time to join Arke, I feel very lucky. With the team growing, a new office and more fantastic clients, I can't wait to be a part of this journey! Keep an eye out for all the exciting things coming soon!
As a crucial part of our marketing team, you're sure to see more of Lydia on our social media. Make sure to give us a follow so you don't miss out on the latest about Arke!