The entertainment sector is ever-changing and it can be hard to keep up with the latest developments, especially as we emerge from the other side of the Covid-19 crisis.
With a wave of VOD (Video On Demand) platforms washing over us during lockdowns, and cinemas closed, you might be left wondering what the latest is now that we're on the other side and cinema doors are flung wide open yet again.
Marketing should never be an afterthought, especially after all the effort you've put in to make a show-stopping movie.
Ready to reach your blockbuster potential? It's showtime and our film and entertainment report has now debuted so you can get your hands on industry insights from our marketing, advertising and movie experts. Plus, it's totally free to download.
What's inside? 
1. From cinema to VOD and back again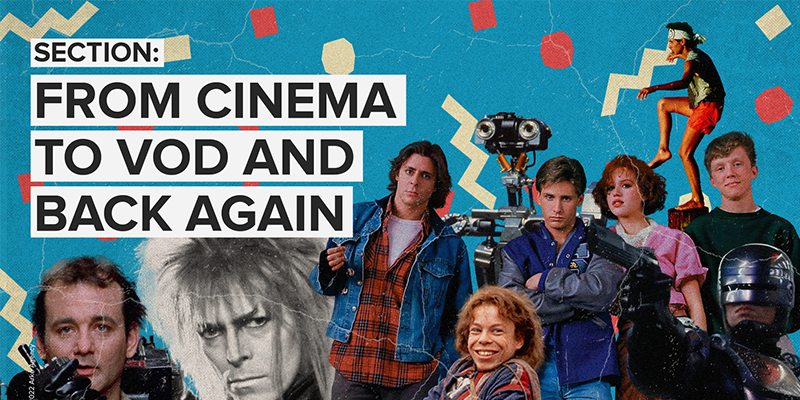 At present, 60% of UK audiences aged 50-64 are paying for streaming subscriptions. Relationships with PVOD and streaming subscriptions have changed over time, so you need to prepare for the future.
Food for thought:
Are people willing to pay extra to avoid the future of ads on streaming sites?
Is VOD a competitor to cinema, or an additional revenue stream to market your movie? 
2. Creative trends
86% of global internet users are gamers – what are they engaging with in games that you can capitalise on? 
We discuss marketing tactics, from guerilla marketing campaigns to live game streaming
3. The metaverse
78% of people say that a digital film viewing sounds appealing. How can you prepare for the future of movie consumption and satisfy changing consumer behaviours? 
63% of people are interested in attending a digital concert in the metaverse. Have you considered digital film festivals and how you can get your movie in front of people and their avatars?
4. Advertising trends
43% of cinema-goers have said that they watched a film they typically wouldn't see because everyone was talking about it.
Influencers are talking about movies and co-creating content about what they've watched all the time on social media. In fact, 50 million people consider themselves 'content creators'. What platforms will generate the best ROAS (Return on Ad Spend) for you?
Download the report to find out the answers from our paid media experts and access the full insights. 

Looking for further support? We've marketed movies for film houses and film-makers numerous times, including Be The Fox, Modern Films, Curzon and Soho Theatre – and now we're here to support you.
Let's make your movie a blockbuster together – get in touch now.