There's no denying that we've been growing at Arke, not just our team but our client base too. And there's a new partnership in town that's very special to us and our local area: Say hello to our new partners: St Barnabas & Chestnut Tree House, the hospice charity providing essential care for adults, children and their families.
We love working with brands that make a difference in our local community, and we already know this partnership will be rewarding in many ways. We're implementing Google Analytics 4 and training for the charity so they can better understand the web, and donor customer journey. This will provide essential analytics to help the charity build strategies that will engage with their web visitors, and drive donations whilst increasing awareness of the charity.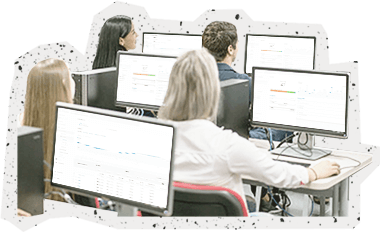 Arke aims to empower people, so we'll also be providing over 70 hours of Google Analytics training to St Barnabas & Chestnut Tree House to upskill their team and make using GA4 a breeze. This will help the charity to identify any 'donation-blockers, i.e. any issues on their website causing donors to drop off, and seek solutions to rectify those issues, improving the user experience along the way.
St Barnabas and Chestnut Tree House sought a partner whose values aligned with their own and an agency that would guarantee results. After seeing our previous work, we provided them with a digital health check to showcase how our analytics and training services could drive donations. Our understanding of their digital requirements, as a local charity, assured the trust in Arke for this project.
Commenting on the partnership, Sam Skilton, Digital Manager, said: 'We're thrilled to be working with multi-award winning marketing agency Arke, a brand whose people-first values align with our own. As a charity, we rely on donations to provide hospice care for local people and their families. Understanding how Google Analytics 4 works will help people to find us when they need help and facilitate the donation process by improving the donor journey, which will be invaluable for us and the continuation of our work'.
Our founder Steph Noble commented saying, 'Our motto at Arke is be real, bold, be curious, and we're extremely passionate about people. We've begun a super meaningful journey with St Barnabas and Chestnut Tree House to help them increase donations and continue the incredible work they do.'
We'll be sharing the impact of this work on the charity! Be sure to follow us on LinkedIn for all the updates!