The Challenge
In 2021 during the height of the Covid-19 crisis, central London comedy, cabaret and theatre venue Soho Theatre was looking to diversify their offering, pivoting away from in-person shows to a focus on on-demand streaming. Preceding this, Jessie Cave's critically acclaimed solo show Sunrise was a sell-out success, and would be available as a film for the very first time, streaming on Soho Theatre's proprietary PVOD site Soho Theatre On Demand. 
Arke was enlisted to drive awareness and traffic to support film rental sales for this show, mobilising live event goers to engage and book ahead of its premier on the 27th of May.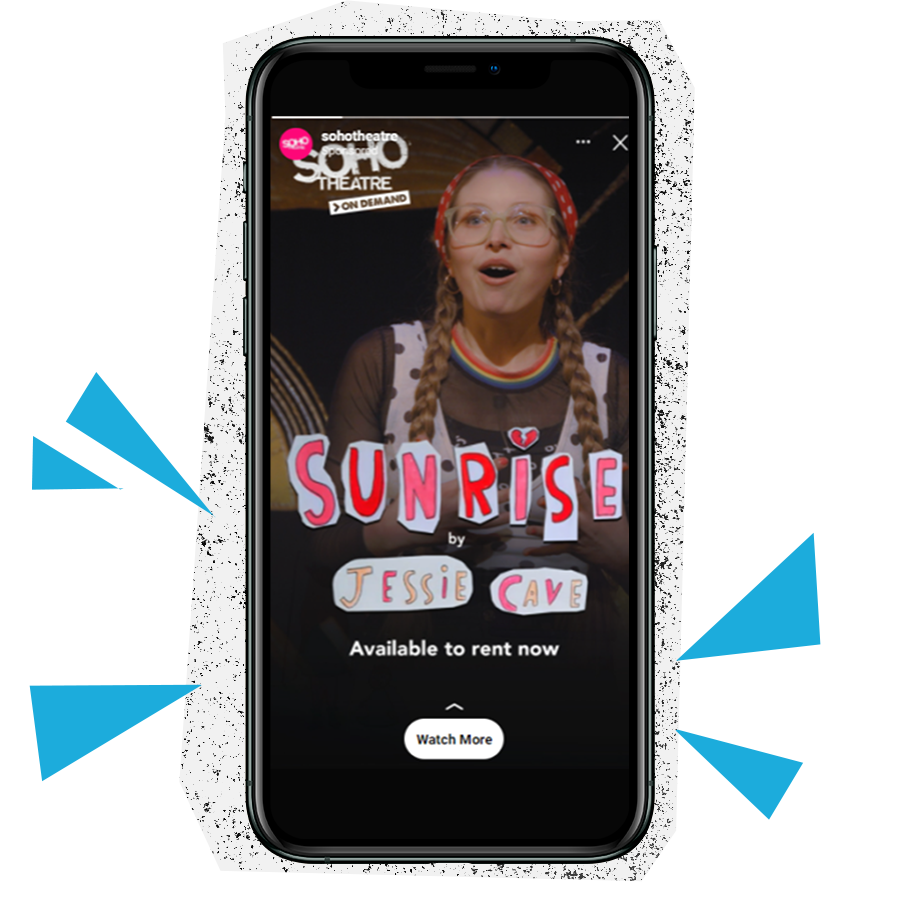 The Strategy
We put together a simple, results-driven, campaign utilising Facebook and Instagram to identify, reach, and engage granular audience segments with a strong affinity for independent comedy, feminist stand-up, and of course, Jessie Cave and similar artists. 
Working alongside Soho Theatre, we developed layered interest audiences, leveraged first-party data from Spektrix to develop intelligent lookalike audiences, and created retargeting audiences based upon comedy and stand-up page visitors across the Soho Theatre On Demand website.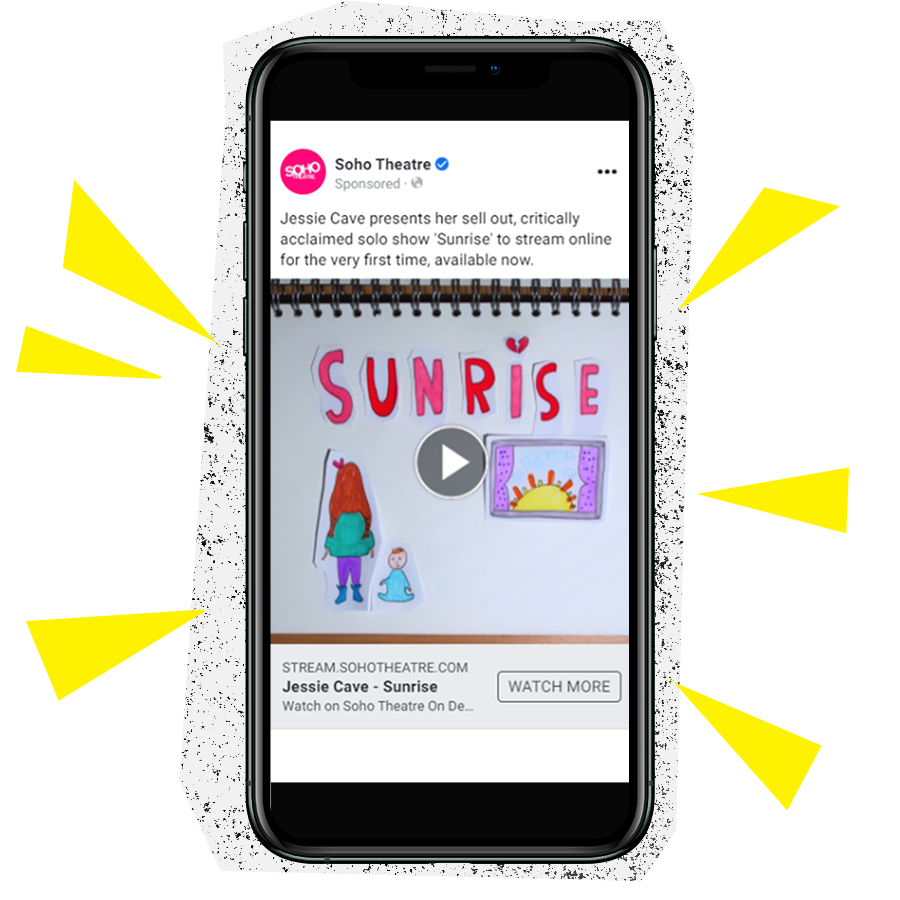 The Strategy Continued
Messaging was developed for each audience based upon their prior exposure and awareness of 'Sunrise', building up to the premiere and live Q&A with Jessie Cave on the 27th of May 2022.
Mobilising theatre-goers to consume content on premium VOD platforms involved tapping into very new and rapidly developing online behaviours in the height of the Covid-19 crisis. We opted for a video-first approach in order to activate the immersion of live theatre alongside messaging designed to highlight the benefit of intimacy that consuming at home provides. 
This, of course, allowed us to reach a larger geographical UK audience than with in-person shows, widening targeting opportunities and allowing us to engage brand new audiences.
We are now working with Soho Theatre in a permanent partnership consisting of always-on activity, and most recently, the promotion of Soho Theatre On Demand's Film Festival (Feb 2022 – March 2022).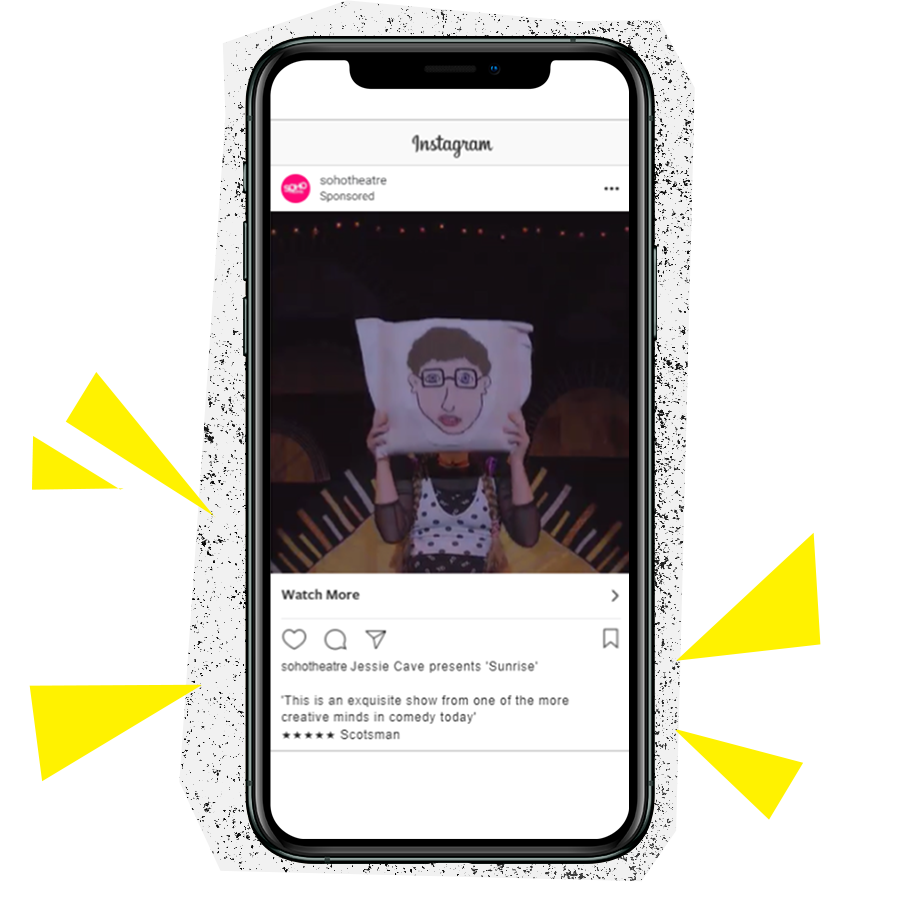 Results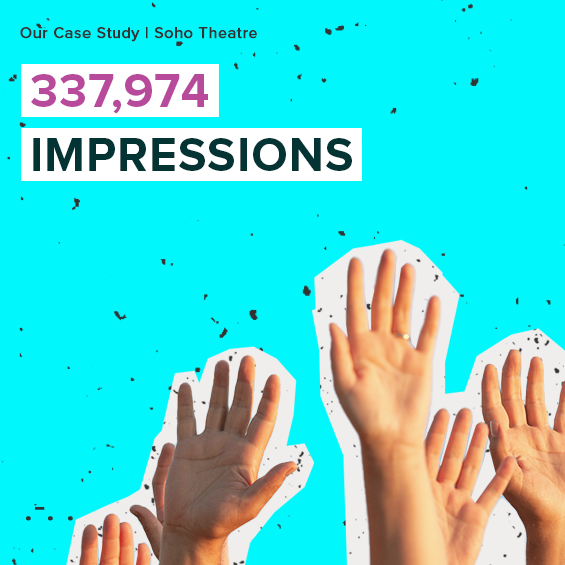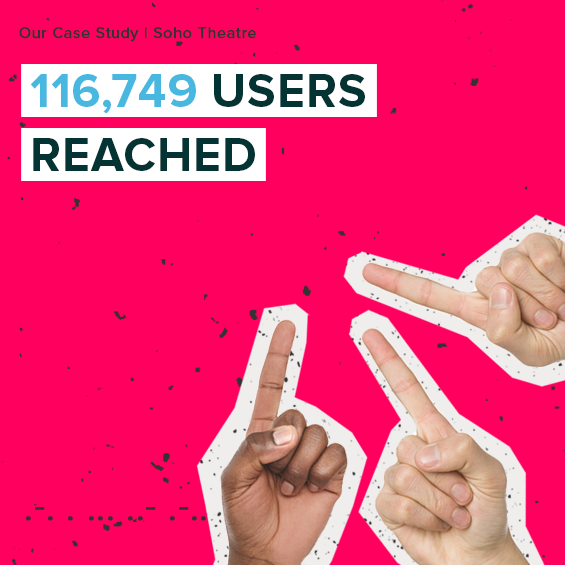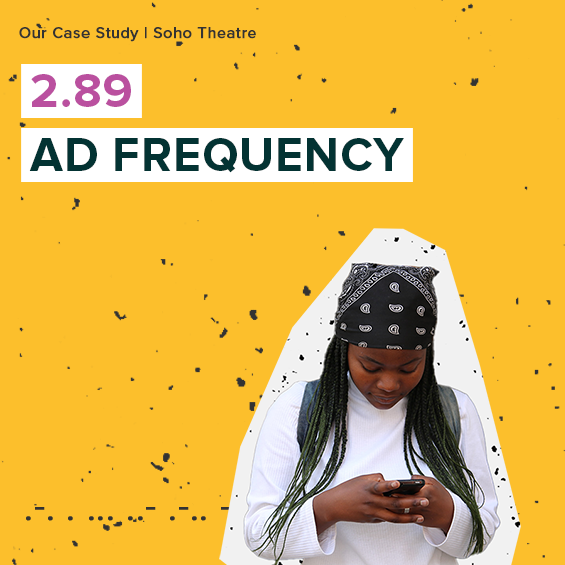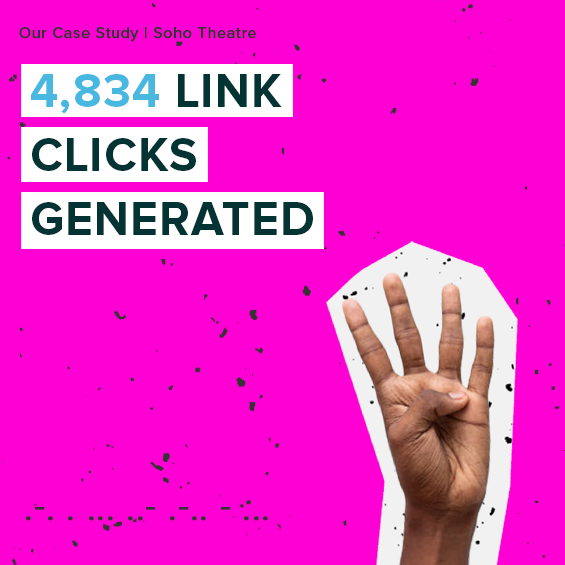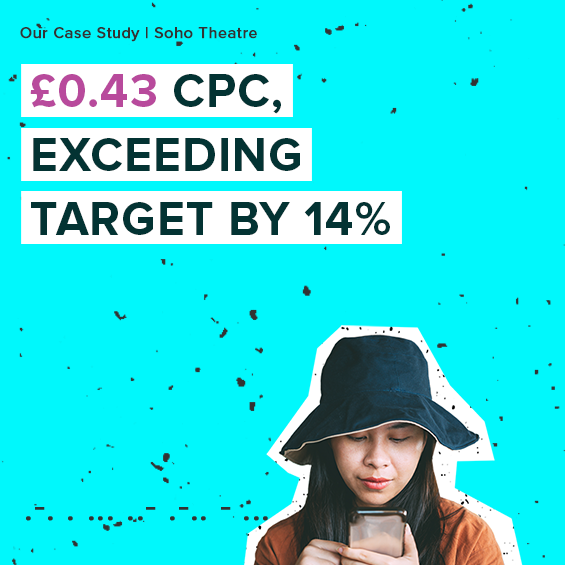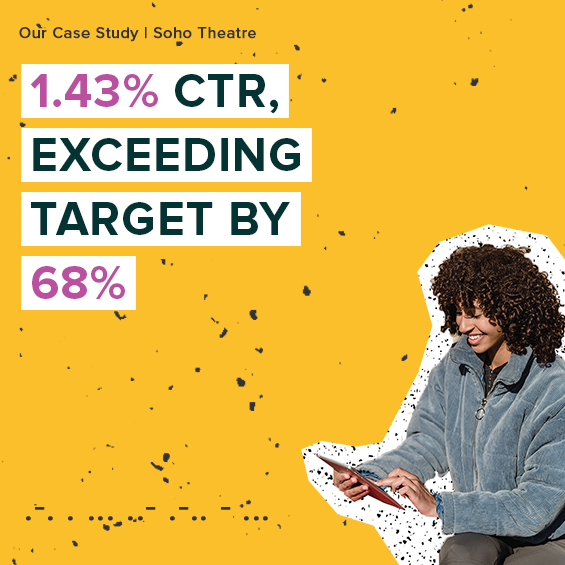 Related work