The Challenge
Increase Clearing applications by 10% for the September 2017 & 2018 intake.
The University of Kent had five main objectives that were to be achieved during its 2018 Clearing campaign:
Increase the number of quality applications throughout the clearing period
Increase the number of enrolled students
Improve the clearing campaign performance across all channels
Reduce the campaign costs
Provide greater transparency across all metrics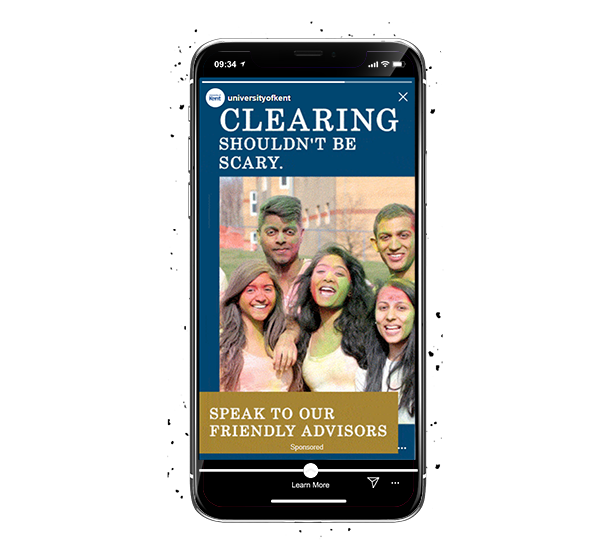 The Strategy
We created 14 individual search campaigns with varying budgets to reflect the needs and unfilled places of each faculty, this was focussed down to individual courses.
A brand campaign was created alongside a Clearing focussed campaign to ensure Kent were protecting their brand during a highly competitive period whilst also appearing for broader Clearing terms.
All activity was enhanced by a brand-level social campaign across Facebook & Instagram, utilising highly engaging video content, which also extended to markets outside of the UK.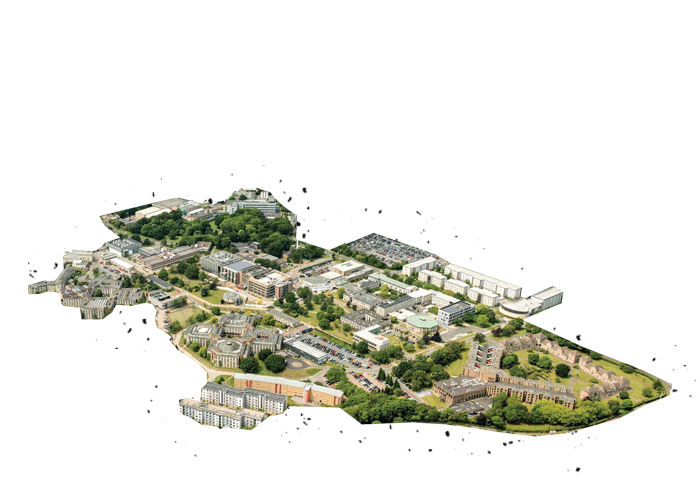 The Strategy Continued
Supported by our unique insights of student behaviours as well as 1st, 2nd and 3rd party clearing student insights, the clearing specific campaign ran over two days – 18th to 19th August 2018 – highlighting Kent's USP's that make them an outstanding choice for prospects who received their a-level results.
The All-School campaign, for the 14 separate schools consisted of 40 different AdGroups containing 120 ads and over 10,000 relevant and negative keywords.
N.B: An ad group contains one or more ads that target a shared set of keywords. Each of your campaigns is made up of one or more ad groups.
All the results are expressed in comparison with the results obtained by the incumbent agency during the 2016 Clearing campaign that they ran.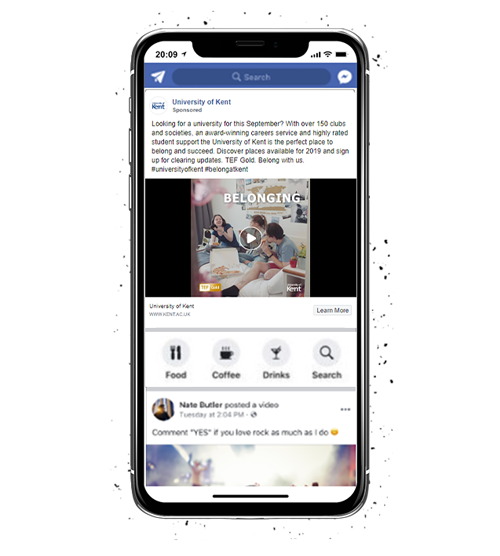 Results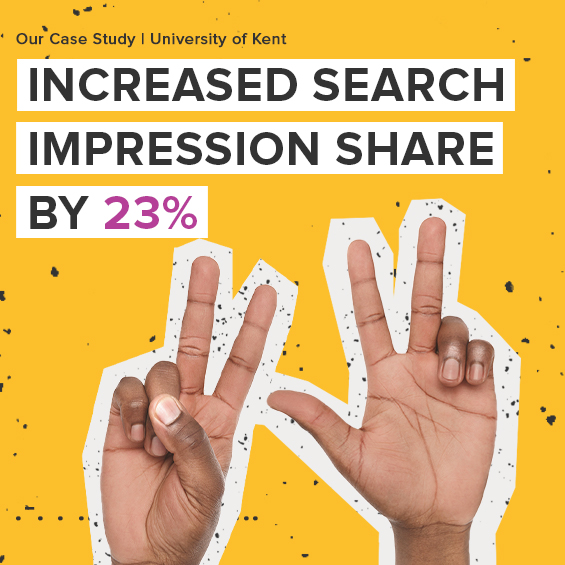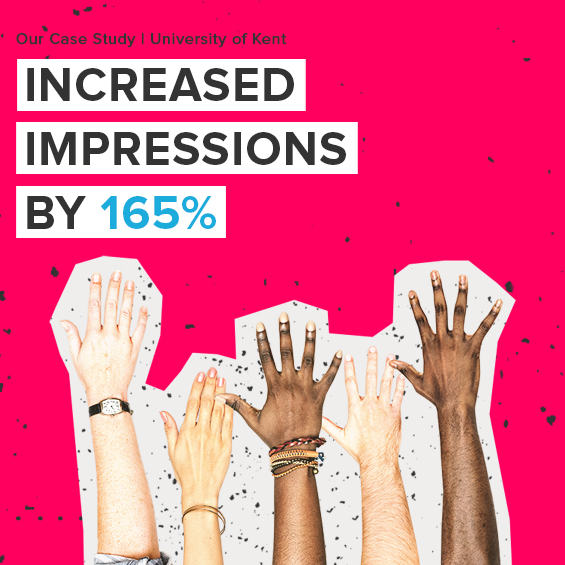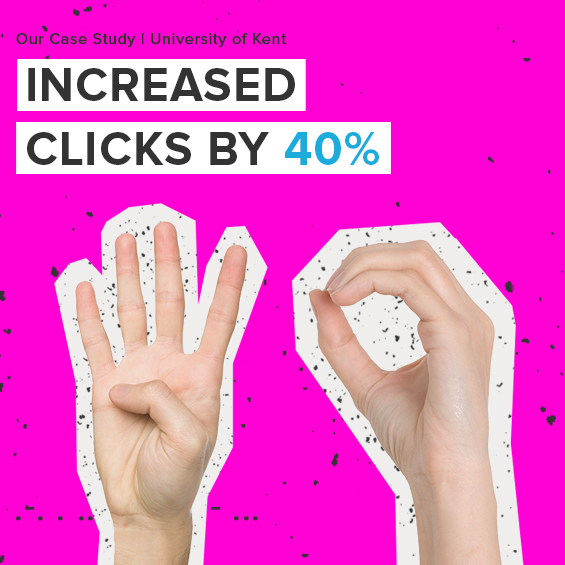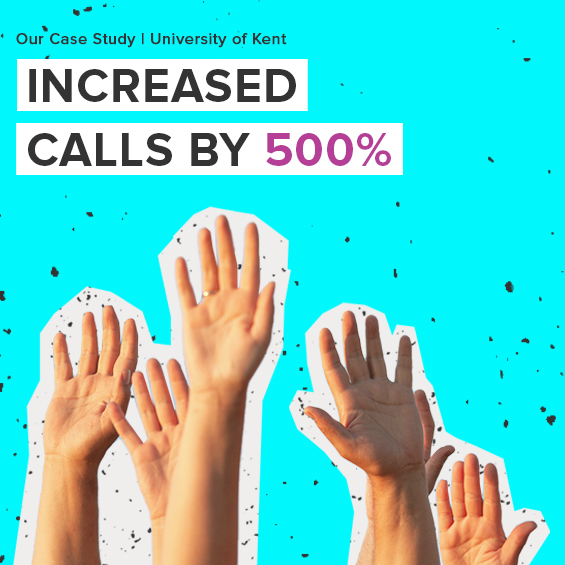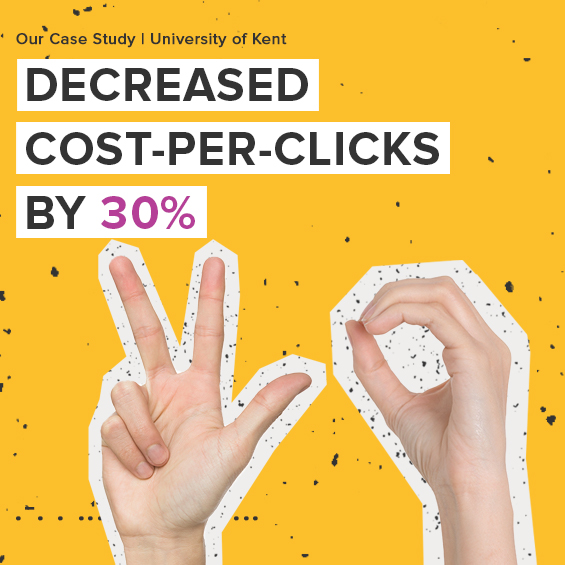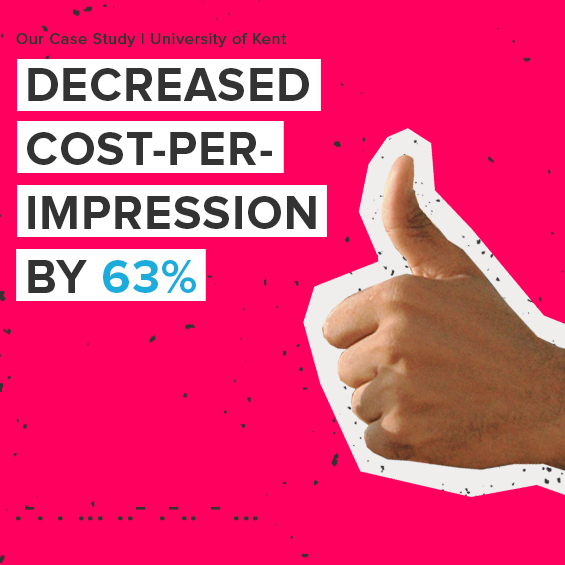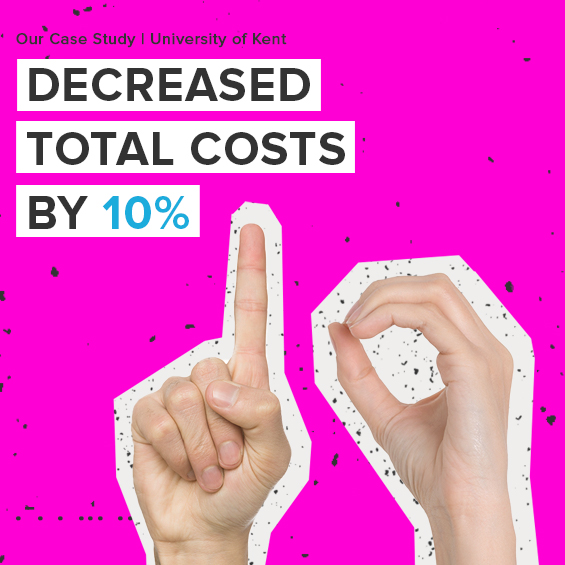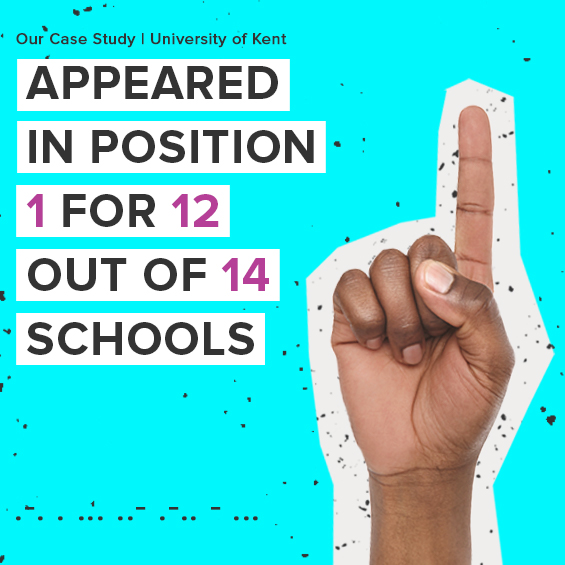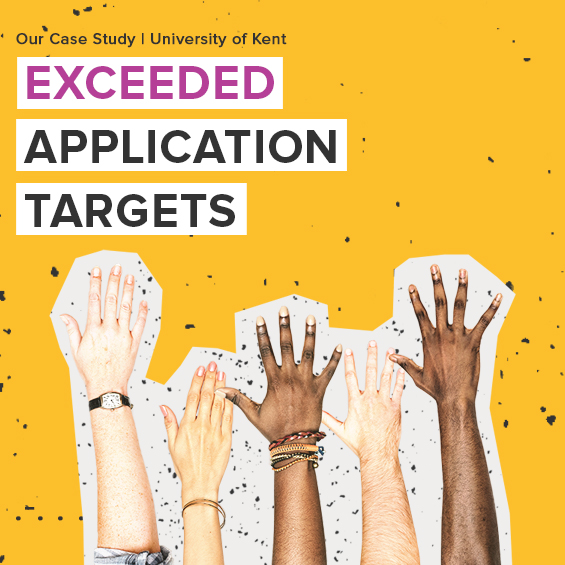 The campaign brought in 25% more clearing students than the previous year! Quality & conversion has been great & we have filled all our places, thank you.
Marketing Manager
University of Kent