THE CHALLENGE
Kicking off the summer in May, Brighton comes alive with mesmerising art and entertainment around every corner thanks to Brighton Festival; an event that attracts thousands of visitors from across the UK and world to see world class acts in action. 
In anticipation of Brighton's most spectacular summer to date, we received an exciting invitation from the esteemed Brighton Dome & Brighton Festival. Their mission: reignite the fire of festivals to create brand engagement after the challenging years of Covid and sell out more shows than ever before. 
Challenge accepted! We executed a comprehensive and impactful campaign, achieving resounding success in hitting our targets and delivering exceptional results, supporting Brighton Dome & Brighton Festival's efforts to keep the spirit of Brighton alive and transforming the city into a vibrant hub of unforgettable events that ignited the summer in a true essence of what Brighton talent has to offer.

Our goals started with growing brand awareness and using the excitement around Brighton Festival we created to drive ticket sales for the Festival with the following KPIs:
1. Deliver 2.5M impressions, up 17% more from the previous year
2. 26,000 clicks to the website, 187% more from the previous year
3. A click through rate of 1.04%, 147% more from previous year
4. Sell 917 tickets to events within the festival, 627% more from previous year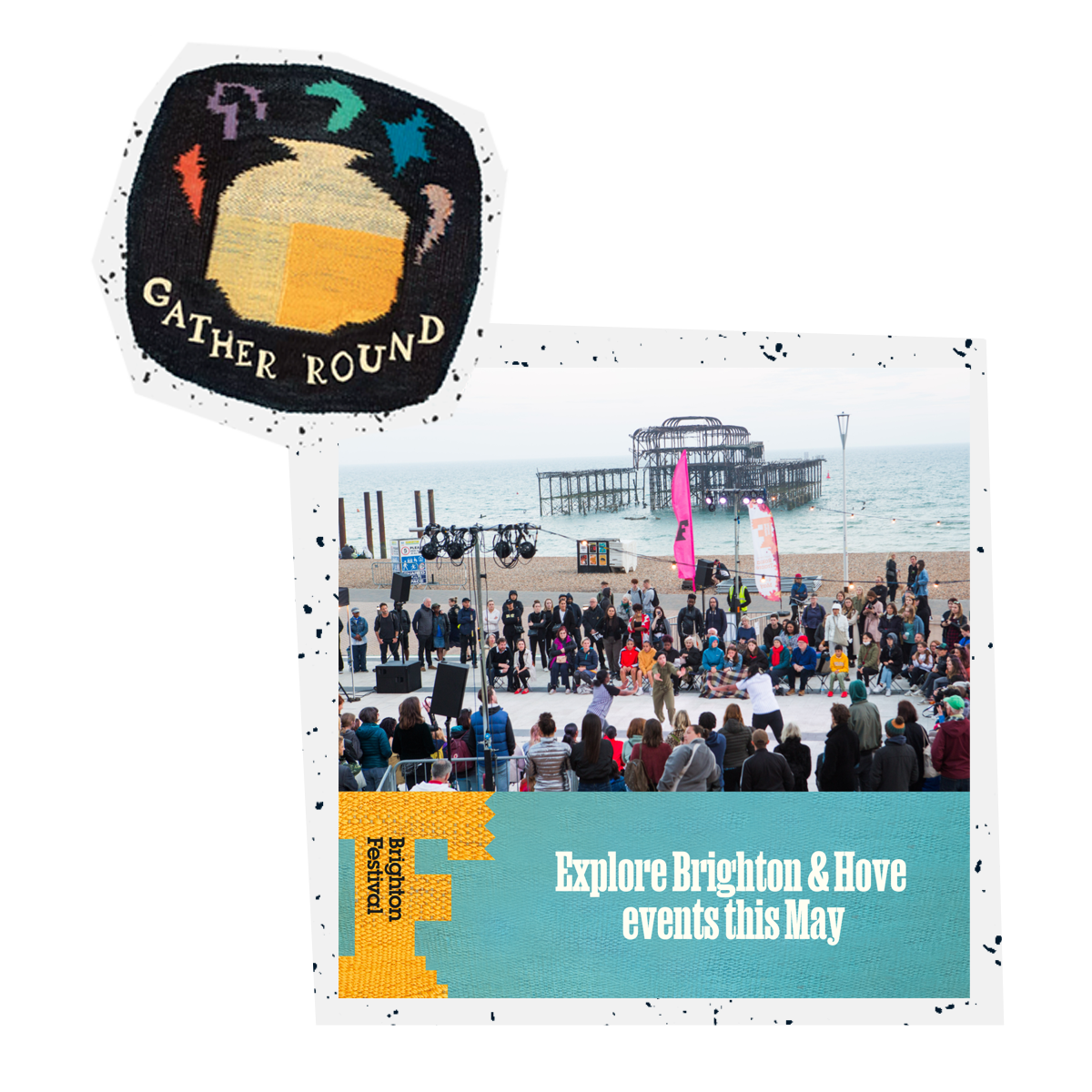 THE STRATEGY – HOW WE BEGAN
Starting with spreading the word of Brighton Festival and all it had to offer, we began at the top of the marketing funnel with a brand level approach.This kicked off with a briefing call with Brighton Dome & Brighton Festival where we collaborated on all the eye catching graphics we could use to entice audiences and generate excitement for the event. The client took the brief by the horns, generating engaging creative we could leverage in our campaigns.

To begin this approach, we outlined the audiences to support the bespoke media plan our expert team had created, concentrating on people interested in events across Brighton and surrounding areas. To go alongside this, we strategically matched which platforms would engage this audience best, and where would be most beneficial to get the most out of the budget. We created a personalised data visualisation dashboard for Brighton Dome & Brighton Festival, allowing them to track campaign performance live throughout the campaign and for us to demonstrate our tactics as we redistributed budgets reactively. Then, it was time for a three-pronged brand awareness strategy to be launched.
In the first of our platform tactics, we utilised Youtube, serving 15 and 30 second ads using captivating videos teasing the different events and shows, leveraging targeting on the south of England and 10km of Brighton in order to attract those most likely to be able to commute to Brighton for the shows. Initially on Facebook and Instagram, we used a wider brand level targeting approach to target people who were interested in events and going to shows allowing the platforms to gather data and learn from the engaged audiences.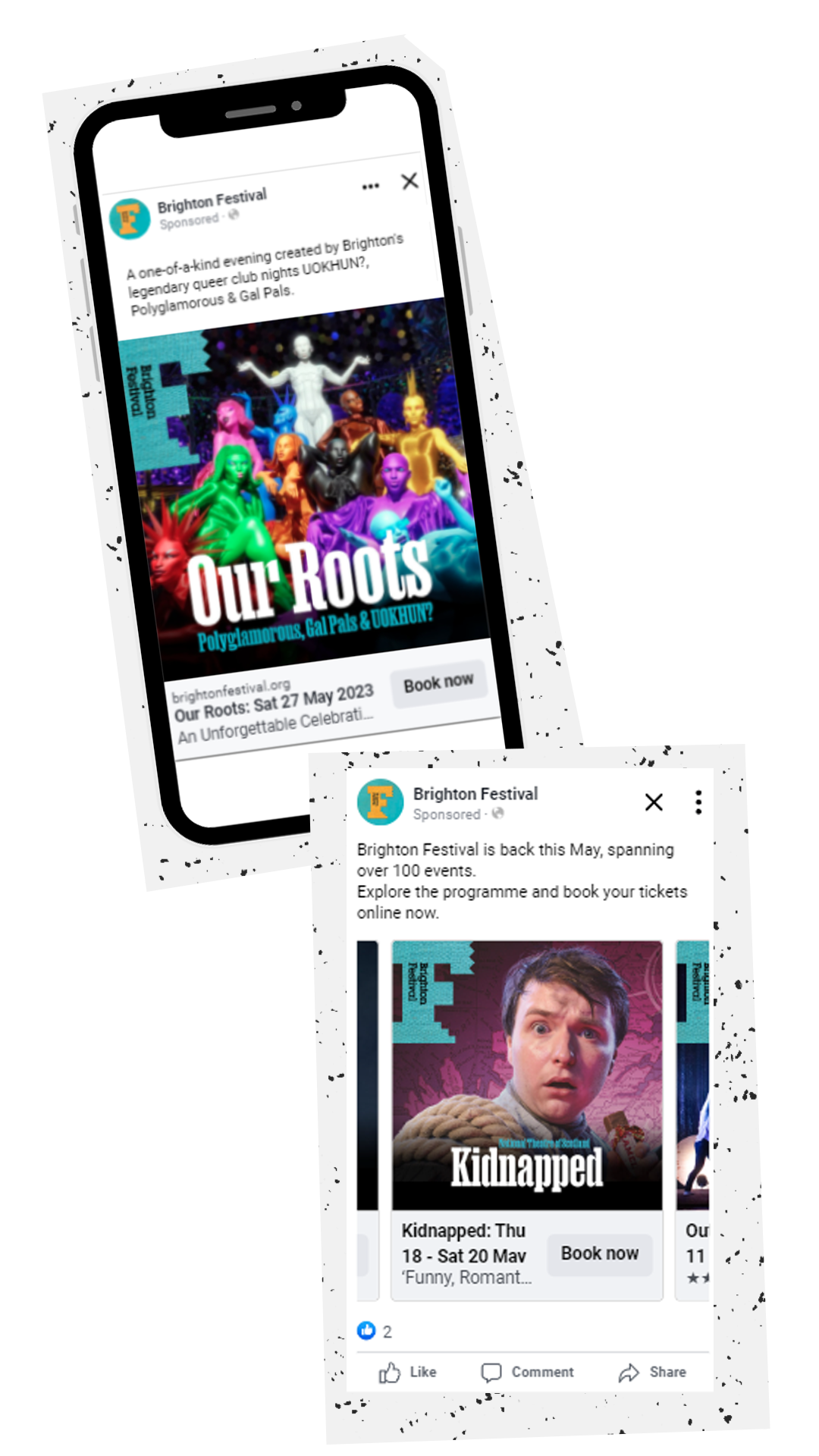 THE STRATEGY – THE MAKING OF A MONTH TO REMEMBER
Due to Brighton Dome & Brighton Festival holding a not-for profit charity status, we were able to secure a Google Grant to utilise some free search advertising. We leveraged this to promote the festival at a brand level approach, as well as particular events and shows. We used generic keywords like 'things to do in Brighton', 'events around Brighton', 'summer activities' and 'family days out' alongside event specific keywords. Through Google Grants, we were able to secure just over £10,000 of free advertising to generate over 6k clicks, greatly contributing as a driver of revenue for the campaign.
Having the brand awareness side conquered, we moved into consideration tactics. Using Google, we delivered search and display ads across our target audience of event fanatics and general fans of each of the acts. Google Search campaigns were split based upon both event-specific and more generic event keywords. 
Keyword targeting was our superpower, which looked to reach and engage those who were actively searching for Brighton Festival terms or more broader 'Events in Brighton' terms. Also consistent with Google Display, Google Discovery was optimised heavily towards users on mobile devices, as this is where we saw the highest volume of clicks at the highest CTRs. We also noticed competitors bidding on our brand terms, so got into action early to compete with this.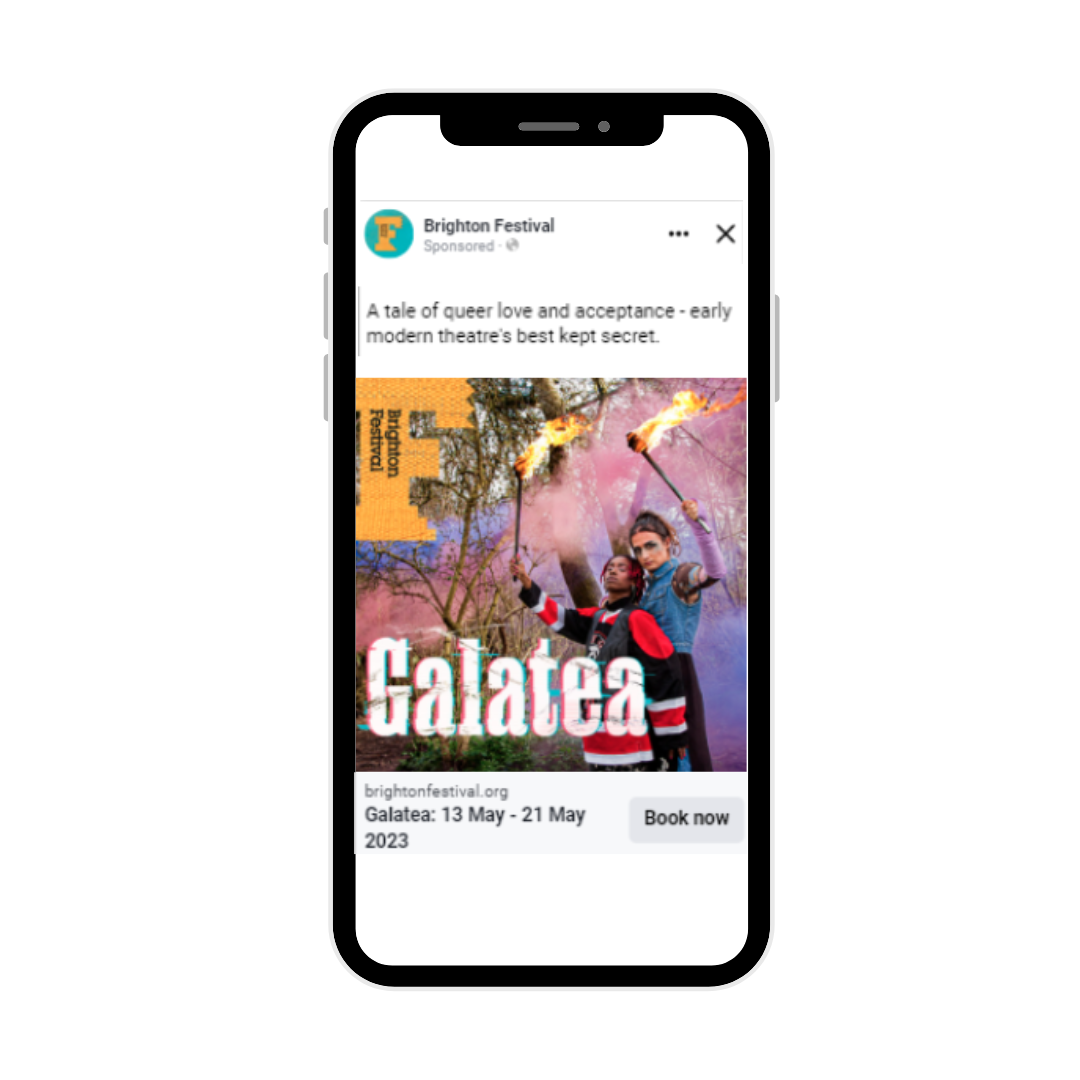 IMPLEMENTATION
Moving onto high-intent tactics down the funnel to drive ticket sales and fill seats through Brighton Festival's busy line-up, we took advantage of Meta's detailed targeting capabilities, employing geo-based targeting tactics.

We used data from our previous brand level campaigns to develop a range of audiences to target, including those interested in events, look-alike audiences to ticket buyers and people with access to easy transport links into Brighton. Hyperfocusing on contextual targeting, we built out audiences to ensure we were only reaching high intent people. We targeted people who had been to an event or a band similar to acts within Brighton Festival, adding a kilometre radius on the time the gigs were happening, filling feeds with the creative and eye-catching graphics. In partnership with the client's graphics, our creative team produced engaging and interactive copy to accompany ads, enticing prospects to Brighton.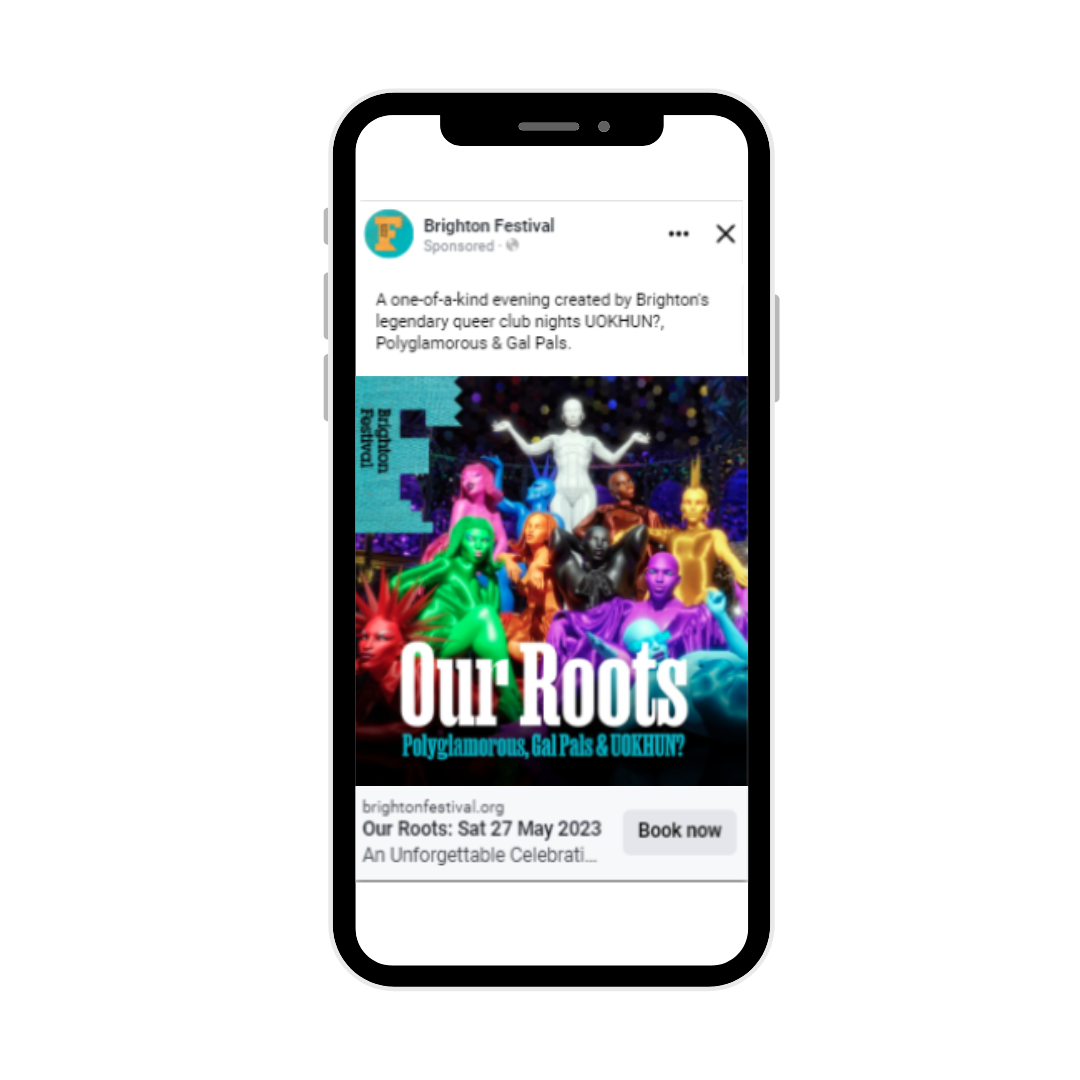 As our event-specific ads were fueled by particularly granular layered interest and geo-based targeting, ad relevance was maximised amongst our target segments, allowing a smooth transition from initial engagement through to conversion with ease. With so many acts, shows and events within the Brighton Festival, matching all of these to audiences was no small task and required hands-on work by the team in order to make sure each event was reaching potentially interested parties.
As we began to implement campaigns, we were met with promising results, and the client wanted to push more shows and utilise the budget. Due to showing how we could be reactive with budget, reallocating depending on popularity and seats sold, we were granted additional cash to push our results even further.

We were as agile as possible, keeping in constant communication with the client to recognise which shows were priorities for them and where we needed to push focus with high intent recall. Being reactive allowed us to take advantage of high-intent audiences, elevating the talent of Brighton Festival through engaging copywriting and striking graphics paired with targeting tactics to upscale campaigns.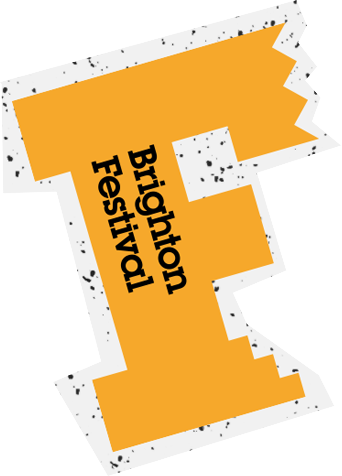 RESULTS
In only a short burst, we smashed targets, excelling even further with the additional budget granted to us, as well as utilising our Google Grant. Raising awareness early was a hugely important part of campaign success, and allowed us to create a foundation for conversion, skyrocketing numbers out of this world.

Through our ability to create precision targeting with flexible re-distribution across tactics we achieved:
1.  3,982,619 impressions, up 58% from our target
2. 42,439 clicks to the website, up 62.7% from target
3. 1.07% click-through rate, up 3% from target
4. 1,523 ticket sales, a 66% increase from our original target
5. 1095% more tracked purchases than previous years results
More importantly, due to our reactive decisions and optimisation, the client was super pleased with our work, and we are over the moon to continue our relationship with Brighton Dome & Brighton Festival going forward to implement GA4. As a Brighton based agency, it is invaluable to us to support our local community. We are incredibly proud to have had the chance to enjoy many of the shows ourselves and recognise all the effort Brighton Dome & Brighton Festival put into each event.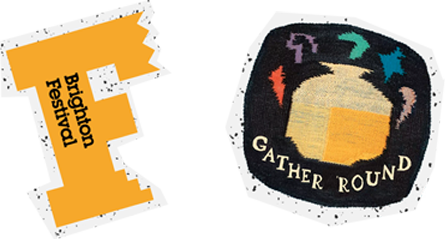 Arke has been a true asset to Brighton Festival's digital growth throughout the campaign. The constant communication and recommendations to optimise our channels has been exemplary, and we look forward to continuing this relationship with them further.
Rosie Blackwell Sutton, Marketing Manager
Brighton Festival
Related work