The Challenge
The London Academy of Music and Dramatic Art (LAMDA) tasked Arke with increasing awareness and applications for their key HE courses & short courses from January to July 2022, leading up to application deadlines. LAMDA enlisted us to reach and engage audiences at scale through a multi-platform approach. We know a thing or two about boosting enrolments, so challenge accepted!
More specifically, they asked us to:
Increase applications of prospective students within the UK, particularly from the South East
Reach and engage key cities within the UK and the US for Short Courses
Boost awareness of LAMDA's brand and offerings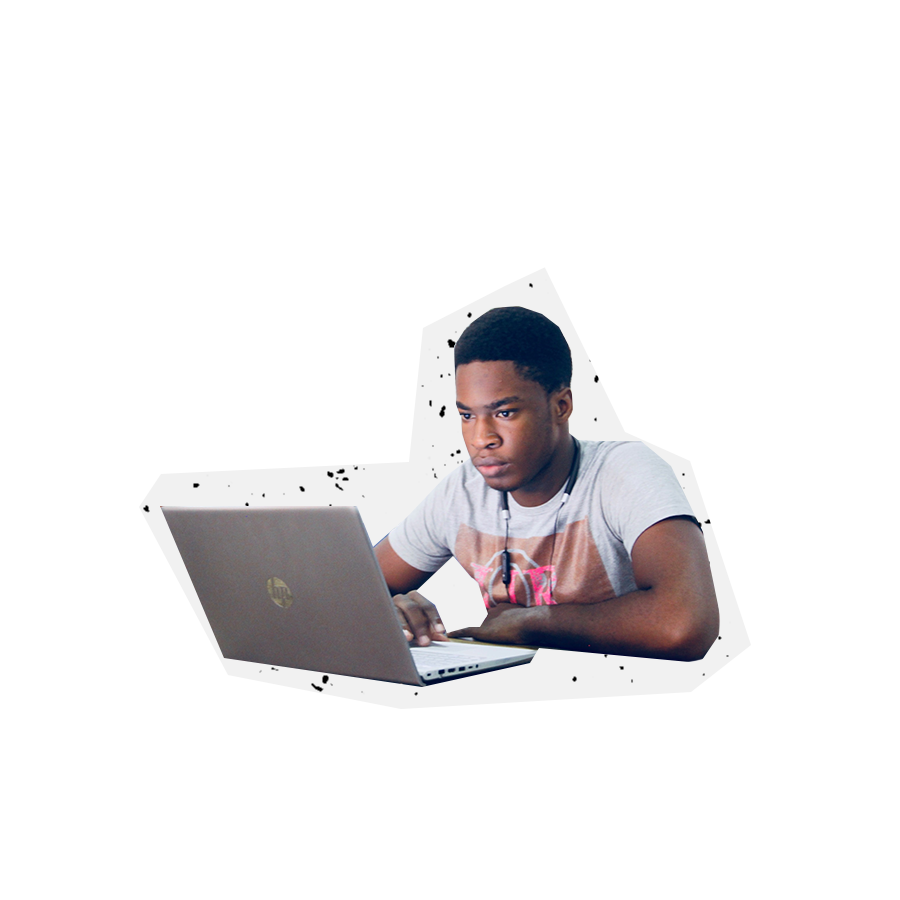 The Strategy
We implemented a multi-channel approach across Google Search, Google Display, TikTok, YouTube and Snapchat. Using our tried and tested 80-15-5 approach in budget allocation, ensuring innovation and diversity throughout media strategy, we segmented LAMDA's budget.
We allocated 80% to channels we knew would perform best, 15% to underutilised channels and placements, and 5% to innovative use (Snapchat). This allowed us to test performance on each platform and then optimise towards the highest converting channel.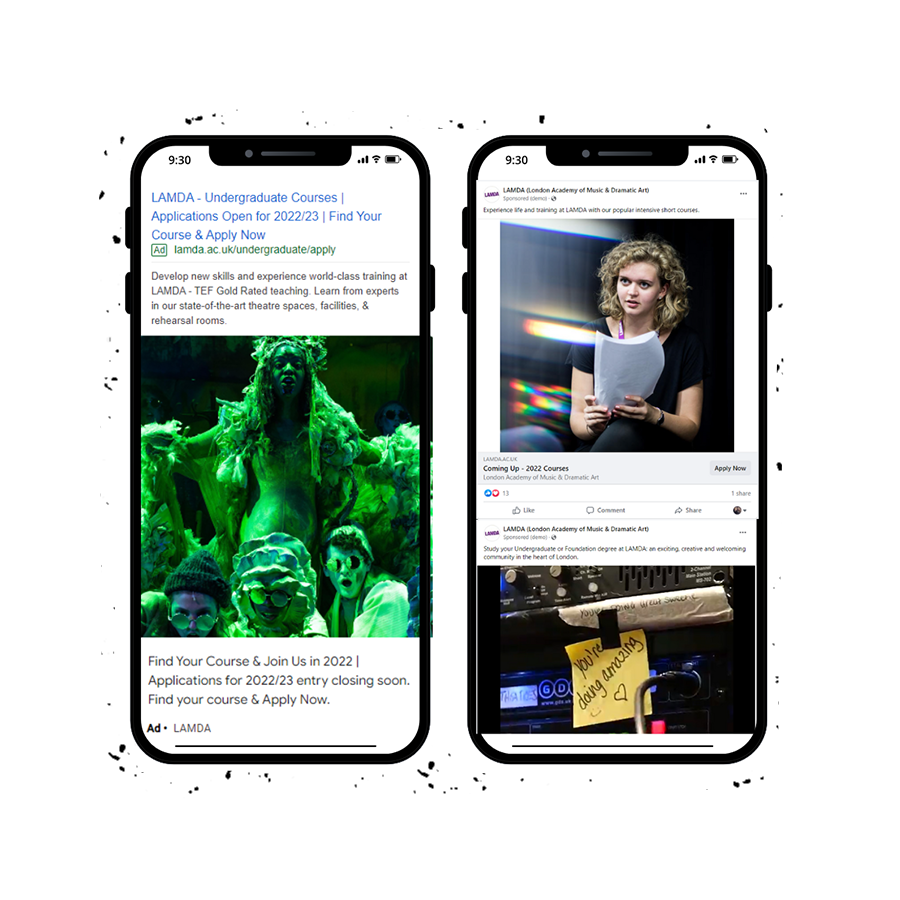 The Strategy CONTINUED
Tracking and measurement are essential when it comes to analysing the effectiveness of our approach and optimising accordingly. But often, tech systems aren't up to scratch. 
With this campaign, we were faced with a challenge – tech stacks that weren't aligned, limiting access to data and data attribution. To overcome this, we adopted a unique data-driven bid strategy that bypassed the need for mounds of first-party data (yes, we're preparing for a cookieless world already). 
We combined this strategy with a unique keyword strategy, identifying the top performing keywords for HE courses and short courses and monitoring these over time. The result? We achieved a conversion rate of 2.54% on Google Search. 
Although tracking application completion was not possible (due to tech integrations), we directly attributed 108 Apply Now Clicks and 84 How to Apply clicks to activity, with a marked difference in overall applications.
Take a look at what else we achieved below.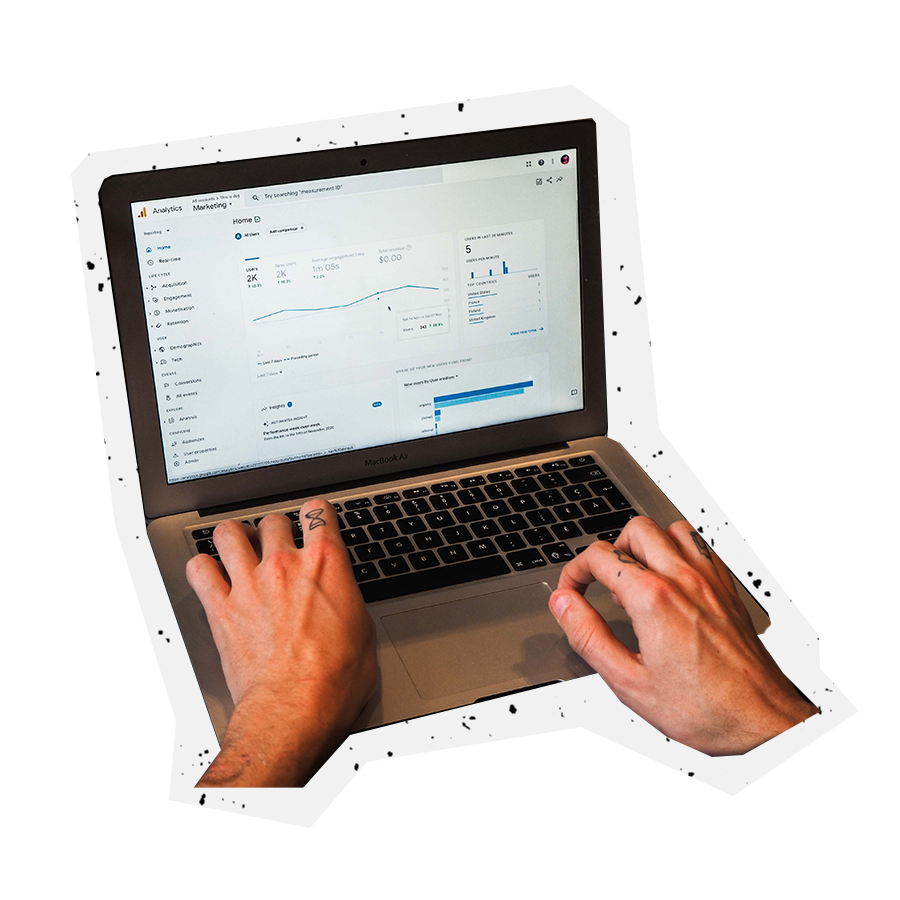 Results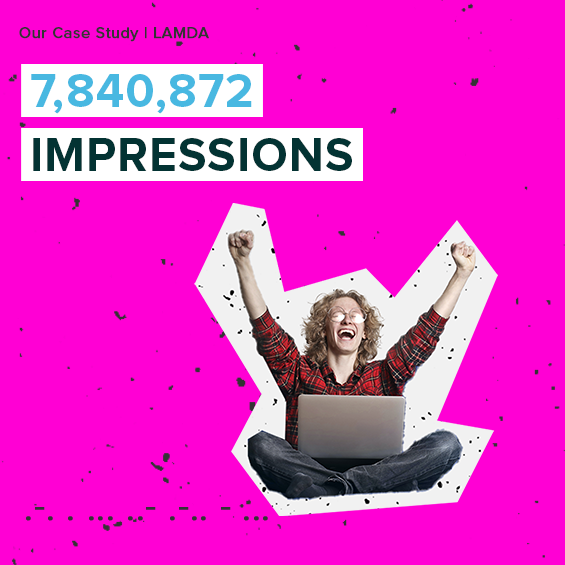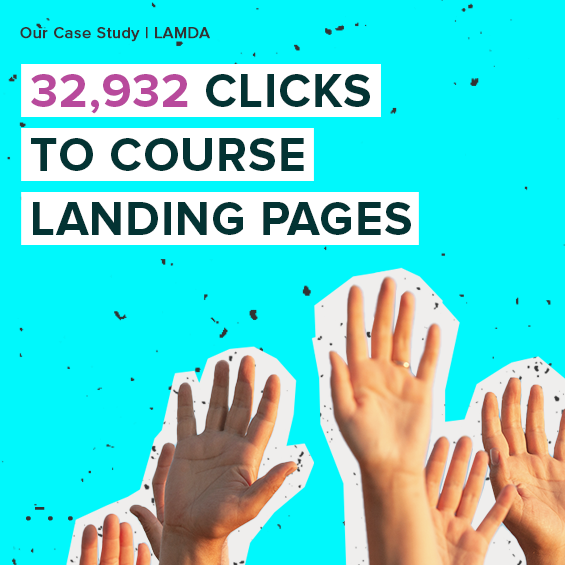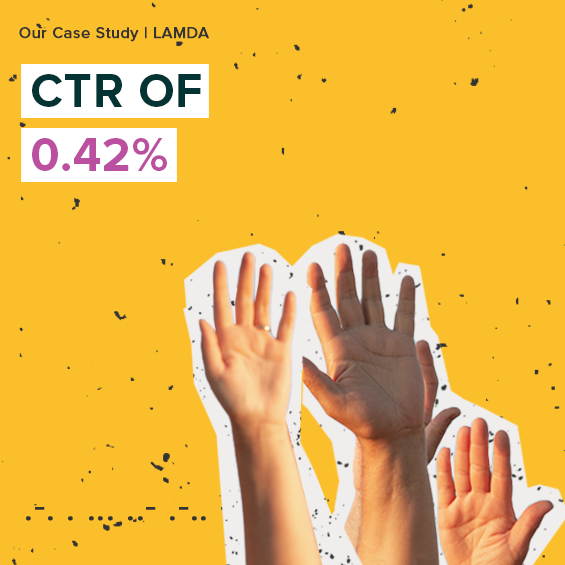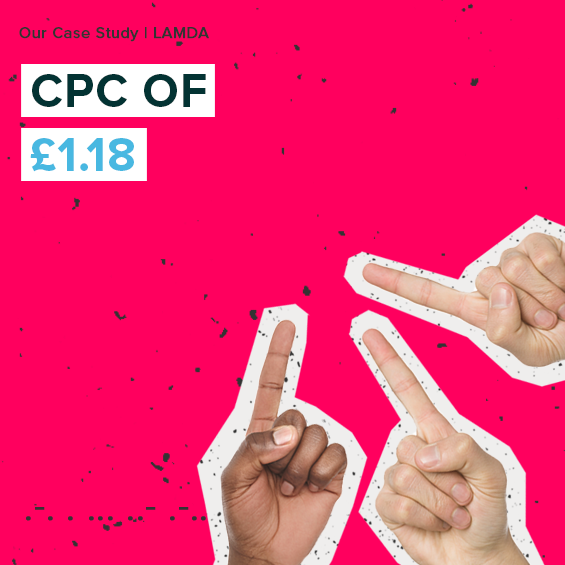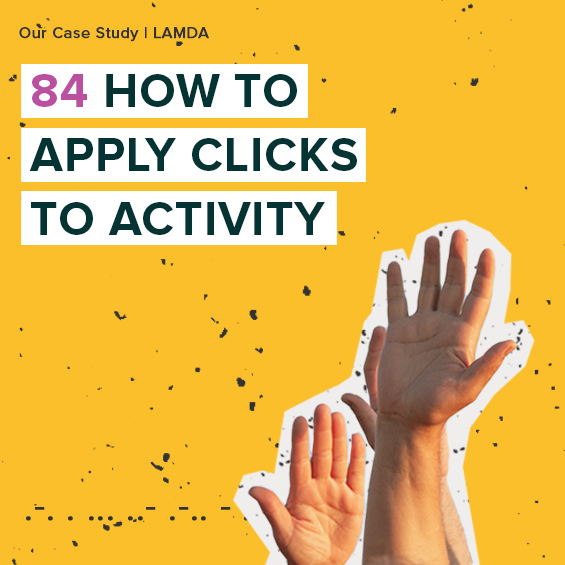 Arke have helped us to create some brilliant awareness campaigns to help maintain our applications and boost courses when required. We absolutely love their hands-on approach that is super fun and collaborative, and most importantly delivers the right results at the right time.
Lucy Fisher-Jenkins – Head of Marketing & Communications
The London Academy of Music and Dramatic Art (LAMDA)
Related work