The Challenge
Arke was appointed creative partners to King's College London in 2019, providing ongoing creative marketing solutions to its various central and faculty departments, under their 5-year framework. In early 2020 lockdown, The Entrepreneurship Institute tasked Arke with re-imagining and producing a visual identity for the next annual edition of the Start! Magazine, seen by its students, alumni, stakeholders and partners all across the world.
Increase in the magazine's relevancy and readership on campus, whilst reaching and engaging with new audiences
Inspire the future generations that entrepreneurial thinking is universal, a skill that is beneficial to their career trajectory.
Create an art direction that is suited and designed for its intended audience, that's stimulating and consistent whilst moving away from its current corporate report style.
Build the statue of King's Entrepreneurship, portraying its heritage, large network of alumni, annual programmes and events, and their ability to host world class-speakers to educate & upskill the audience.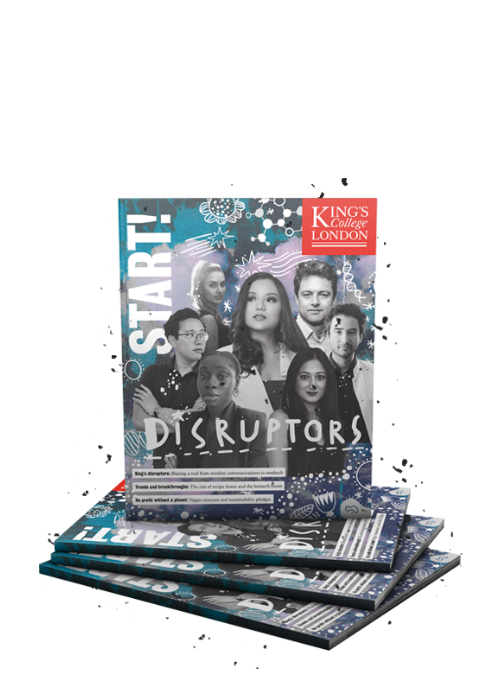 The Solution
We produced a contemporary magazine that revitalises the Entrepreneurship's accomplishments and reputable status. The magazine pays deeper homage to Entrepreneurship's roots of being a place to express, learn, and make a change.
In order to showcase the quality of storytelling and editorial art, Arke designed a flexible framework/typographical grid for the magazine's layout, allowing articles of widely varying lengths from long-form news articles to short one-page articles.
The redesign is type-driven in the news sections, with dedicated art-focused pages to help keep the content and pacing fresh for the reader. This will keep a stance on the consistency of further issues to come. Illustration and photography are thoughtfully commissioned, and art directed throughout the publication.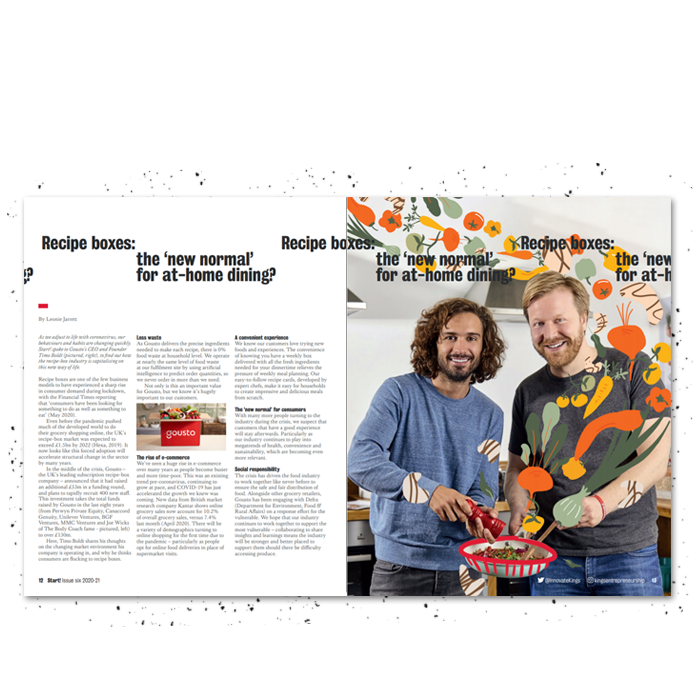 What's next?
Due to COVID-19, we are now digitising the magazine enabling  King's to showcase their content and are introducing interactivity through animation. The digital magazine will be optimised for digital environments, giving it the ability to stand out against the noise of the social feeds.
This new magazine style has led the institute to explore their branding and we are excited to reveal that we are leading the re-brand journey with them! Stay tuned!
I LOVE IT, I LOVE IT, I LOVE IT. IT'S MOUTH-WATERINGLY GOOD CONTENT. IT'S FABULOUS, THANK YOU SO MUCH.
Director, Entrepreneurship Institute
King's College London