The Challenge
Keele University has offered Foundation Year programmes for over 70 years. The Foundation Year offers September starts across all subjects, and January starts across all science, humanities, social sciences and business routes. Keele University Foundation Year students often outperform their classmates – many go on to gain a first class or upper second class honours degree.
In 2020, as part of wider marketing activity, Keele University tasked Arke to:
Raise awareness to support the university's recruitment objectives for Foundation Year January 2021 entry and grow the number of enrolled students
Attract additional talented applicants who would benefit from a Keele University education – aiming at those who might like to "trade up" to Keele University or who would prefer the Keele University campus experience
Attract mature students who may be looking for a career change, especially following the COVID-19 pandemic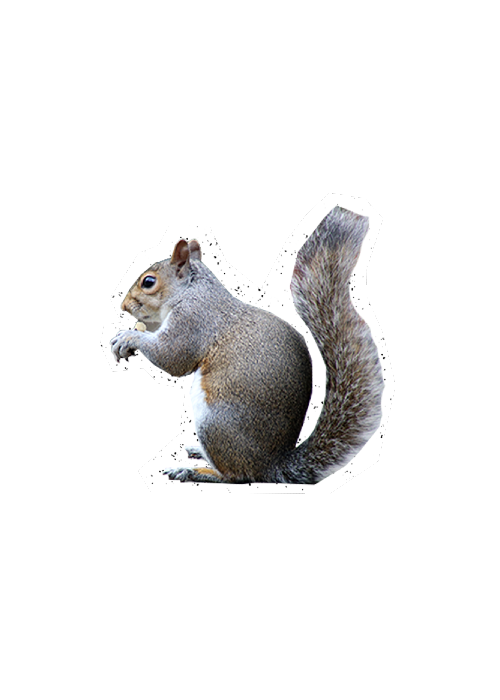 The Solution
As part of an integrated marketing communications strategy, we delivered a one-month long Spotify Audio campaign (with companion banners), targeting 17-22-year-olds in key recruitment areas surrounding Keele University. In order to reach as many prospects as possible, we kept targeting fairly broad, restricting delivery only to those with a demonstrated interest in:
Education
Studying
Focusing
Podcasts
Audio ads can offer a more personal feel than on-screen text ads, and digital audio is much more targeted than traditional radio, not to mention engaging a younger audience.
Spotify research suggests that users 18-24 spend 2+ hours per day on the platform, and among all UK Gen-Z listeners, there is a high concentration in Northern areas within Keele University's key recruitment area (Birmingham, 16%; Nottingham, 11%; Manchester, 10%).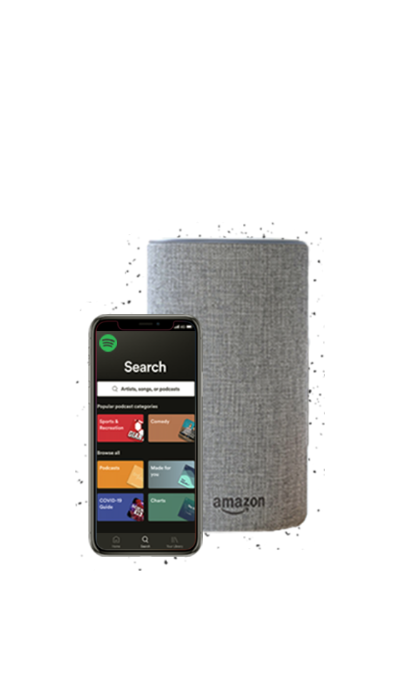 The Solution Continued
Through Spotify's self-serve platform, we wrote a script in-line with Keele University's tone-of-voice and key messaging, and sourced highly relevant voice-over artists to record an audio advert.
The outcome was a 30 second studio-quality recording, in a friendly, inviting tone-of-voice that matched Keele University perfectly – even down to the localised accent.
Click play to listen to the advert: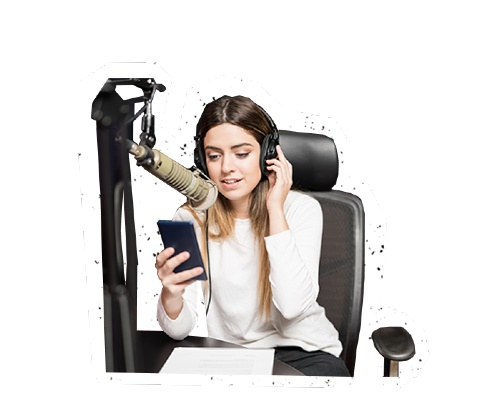 Results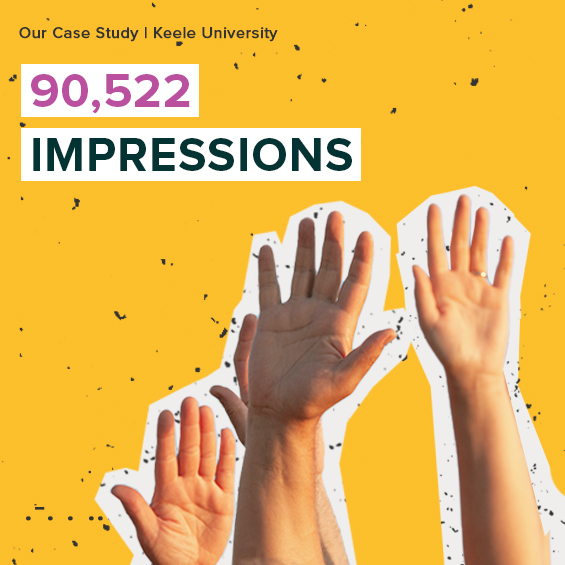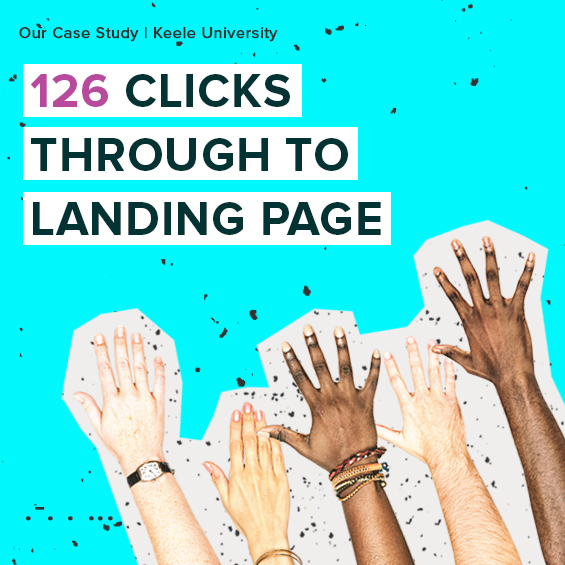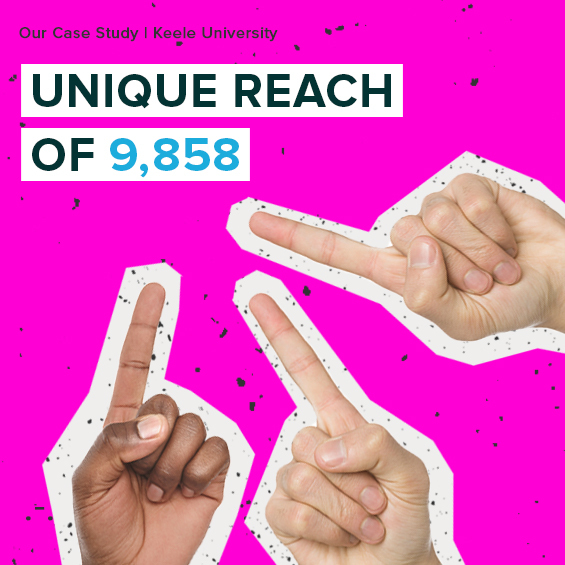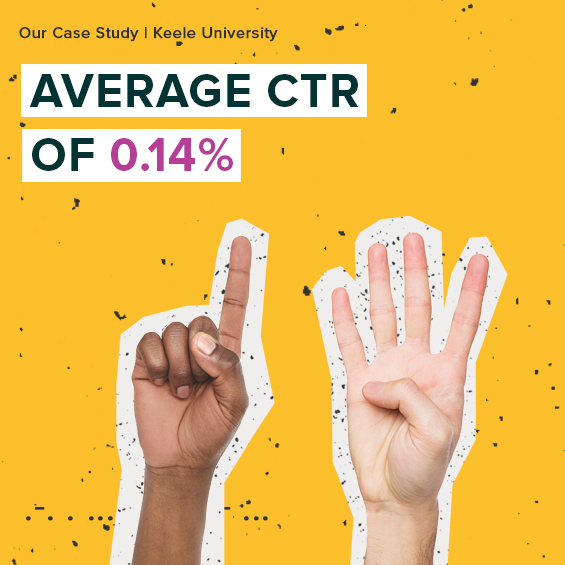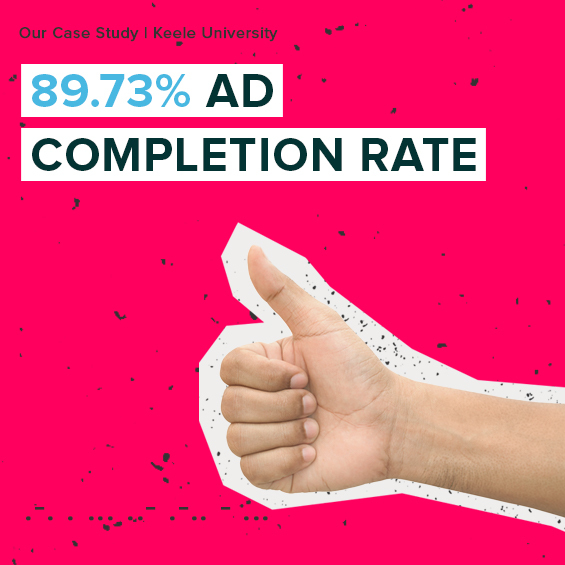 ENTHUSIASTIC, EXPERT AND PROFESSIONAL, WE LOVE WORKING WITH THE ARKE TEAM!
Head of UK Student Recruitment
Keele University