The Challenge
Foundation Year (FY) courses offer great access to University for many starting undergraduate Higher Education who may not have the qualifications or are wanting to retrain in something new. As part of a wider 2021 recruitment campaign, Keele University tasked us in October 2020 with:
Raising awareness of their FY offering
Generating enrollments for their January 2021 entry FY course
Though a smaller intake, the turnaround time and specifics of the courses required meant we had to reach high quality prospects quickly.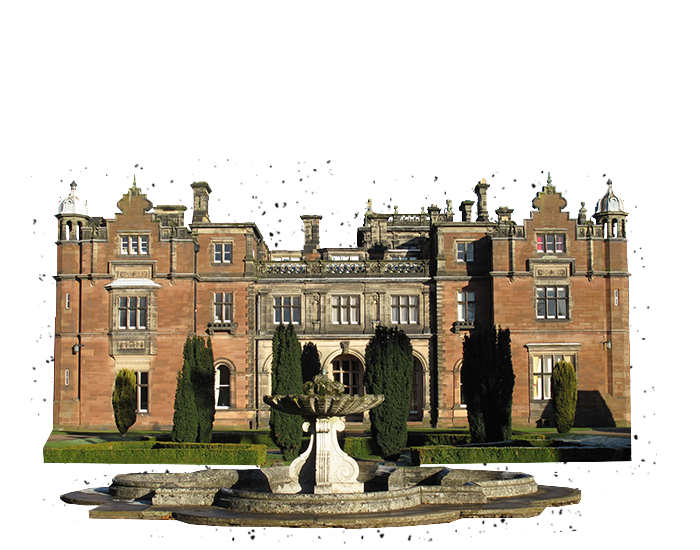 The Solution
We began with segmentation. For universities, FY audiences include 18-20-year-old student prospects, but also students aged 25 and above, who have historically had an enrolment rate of 28% compared to the average of 17%. It was therefore vital to reach this segment to achieve a high application and enrolment rate.
The campaign utilised a cross combination of reaching new audiences, whilst capturing those already actively searching. Google Search was the primary media, alongside a Spotify campaign, with Facebook and Instagram included to reach those non active audiences.
With Google, we reached all segments with a single campaign, whilst social advertising was broken down into three campaigns. We ran two campaigns on Facebook – one for Mature Audiences & Parents and one for Younger Prospects (17-22), who were also included in the single Instagram campaign.
All campaigns ran for three months with a creative and messaging refresh occurring part way through, as well a slight expansion in audiences which led to a reduction in frequency of impression and a further 40,000 people reached in the last month of the campaign.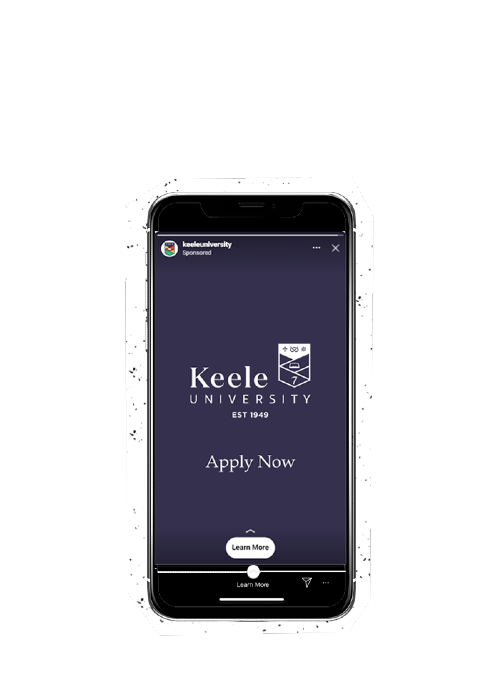 Targeting
On Google, we used observational targeting of audiences similar to visitors of Foundation Year course pages over the last 6 months. This focusing allowed us to expand geographical targeting from the North of England to the whole of England and Wales, and we developed messaging specific for each ad group off the back of this.
On Facebook and Instagram, targeting consisted of lookalike targeting of Foundation Year course page viewers with, interest and demographic based filtering included. Geo targeting extended to a large radius around Keele University, reflecting the catchment that the majority of their students have in the past come from.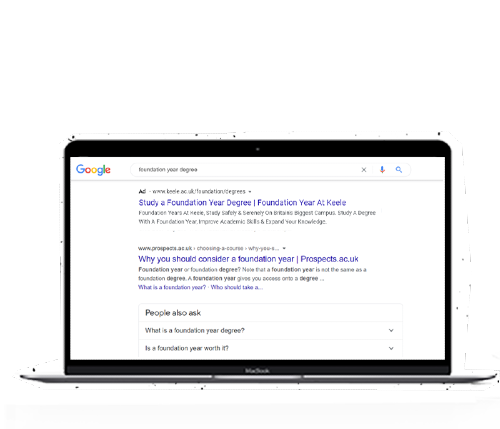 Spotify
We also delivered a one-month long Spotify Audio campaign (with companion banners), targeting 17-22-year-olds in key recruitment areas surrounding Keele University. In order to reach as many prospects as possible, we kept targeting fairly broad, restricting delivery only to those with a demonstrated interest in:
Education
Studying
Focusing
Podcasts
Through Spotify's self-serve platform, we wrote a script in-line with Keele University's tone-of-voice and key messaging, and sourced highly relevant voice-over artists to record an audio advert.

The outcome was a 30 second studio-quality recording, in a friendly, inviting tone-of-voice that matched Keele University perfectly – even down to the localised accent.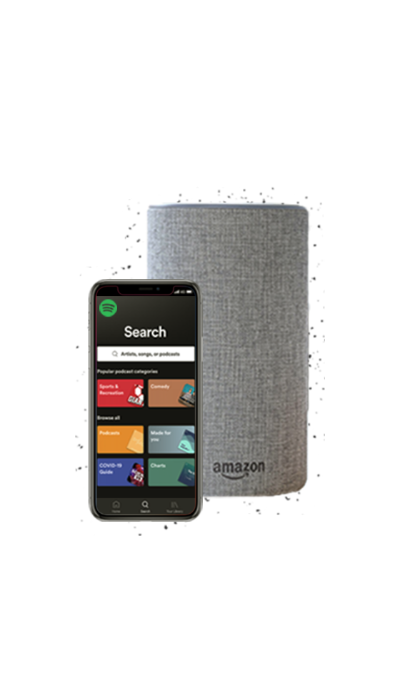 Results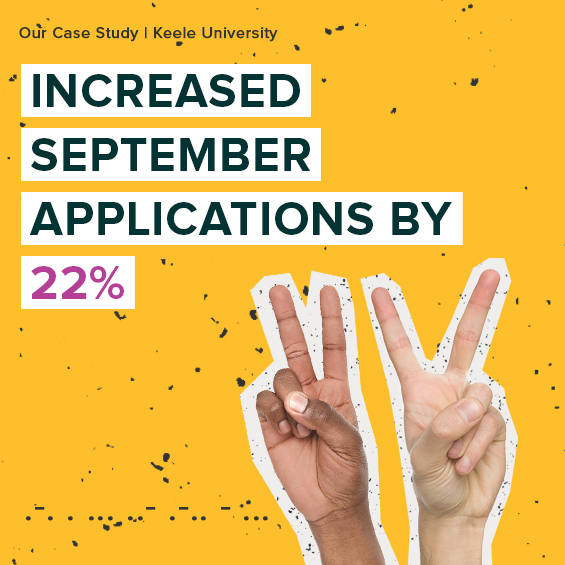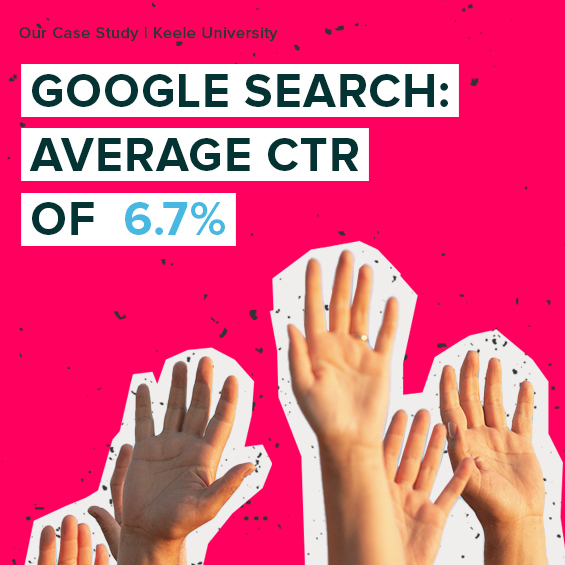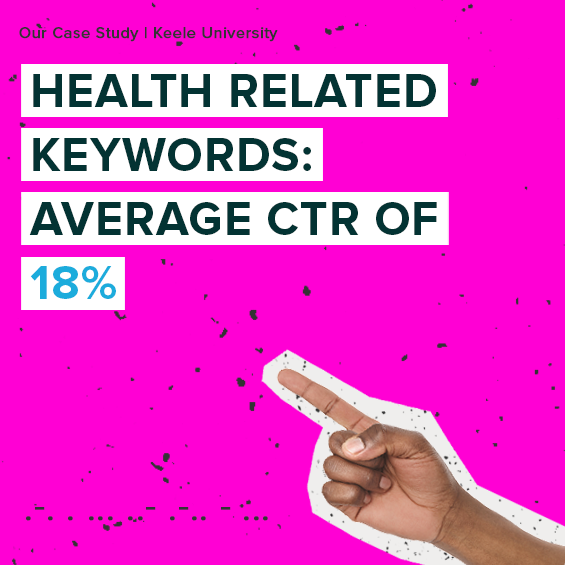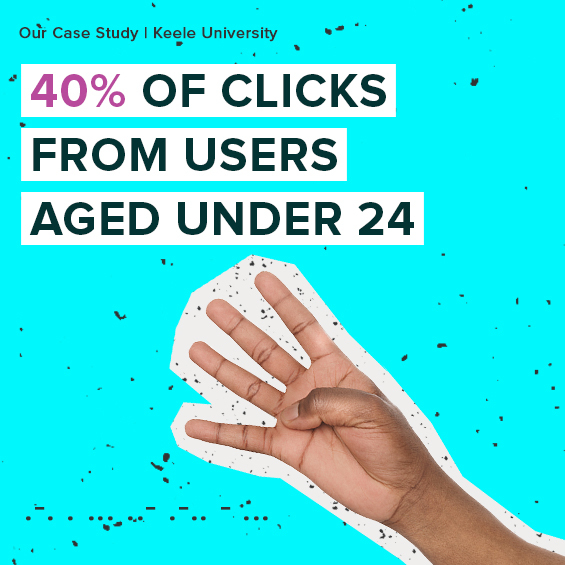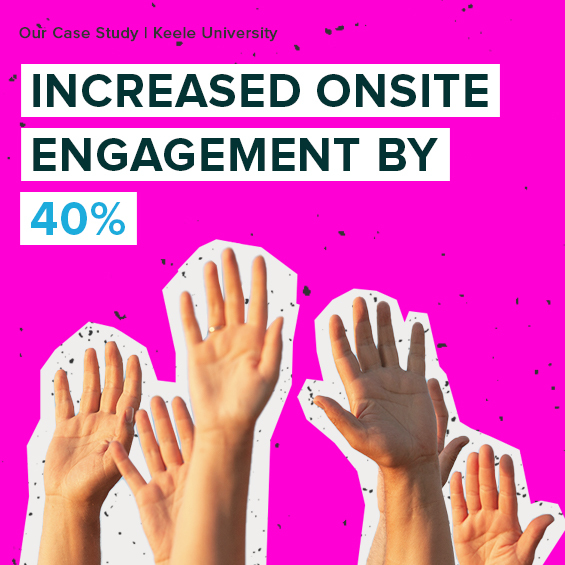 ENTHUSIASTIC, EXPERT AND PROFESSIONAL, WE LOVE WORKING WITH THE ARKE TEAM!
Head of UK Student Recruitment
Keele University