The Challenge
With COVID-19 bringing unknowns into the world, the Higher Education & Clearing landscape was volatile and unpredictable. Having started working together in May 2020, & set amongst increasing competition and an increase in the number of students entering Clearing, Keele University tasked Arke with:
Increasing brand awareness and undergraduate recruitment
Reducing the predicted deficit due to COVID-19 through an integrated performance marketing campaign for Clearing 2020
Launching a new creative campaign to improve relatability which truly represents the institution and allays student concerns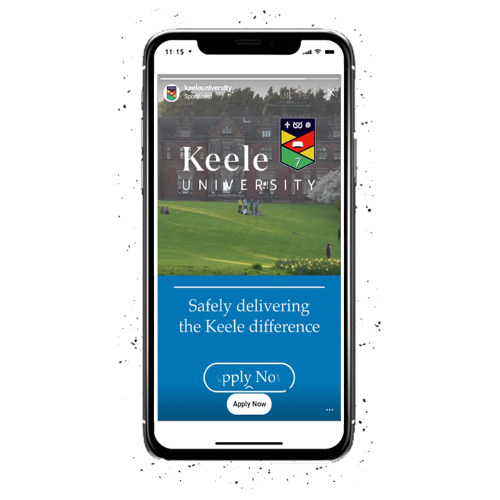 The Solution
The first thing Arke did was analyse Keele's data and paid media platforms, and conducted an in depth CRO audit. Relevant pixels were set up on Keele's website and landing pages, whilst all advertising platforms were connected with analytics providers, with a strict set of rules created to ensure tagging conventions were adhered to..
We used existing student cohorts, admissions data and web data to create lookalike audiences, which were then split tested based on messaging, content and likelihood of conversion. As a result of this, we were able to identify certain patterns and were able to layer on top of existing campaigns. We also undertook detailed audience segmentation, looking for the geographic, demographic and socio-economic factors that were most indicative of Keele's enrolled students over the last 3 years.
With all this data behind us, advertising campaigns began in June. This meant that platforms had refined learning behind them, plus specific defined audiences for the niche that we were going for and targeting. It also meant that, on the day of Clearing, campaigns were optimised to their fullest extent, so the tap could be opened & spend could be as aggressive as possible.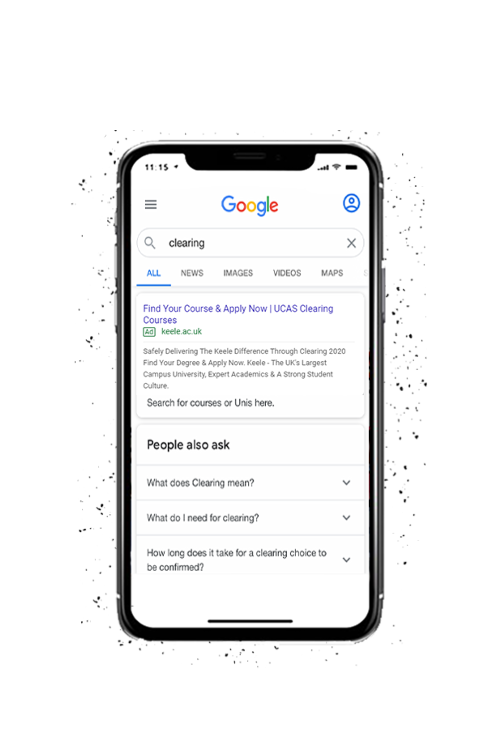 The Solution Continued
The creative concepts for this campaign utilised nudge marketing techniques and revolved around safety and reassurance. Content and messaging were split tested to determine what would perform best, and, from this, a messaging framework based upon clear approaches to COVID-19 was developed.
Robust planning and sign off processes were put in place. To provide reassurances in a timely manner, Arke provided multiple creative and messaging options reinforcing Keele's approach to COVID-19 and Clearing, so that Keele had confidence in choosing their official messaging, which was approved by the Chief Operating Officer within 24 hours.
Media was planned with priority courses in mind, whilst being careful to make sure audiences were large enough to serve content, but avoided overlapping. Robust budgeting plans were also put in place to track spend, with a contingency pot created…just in case!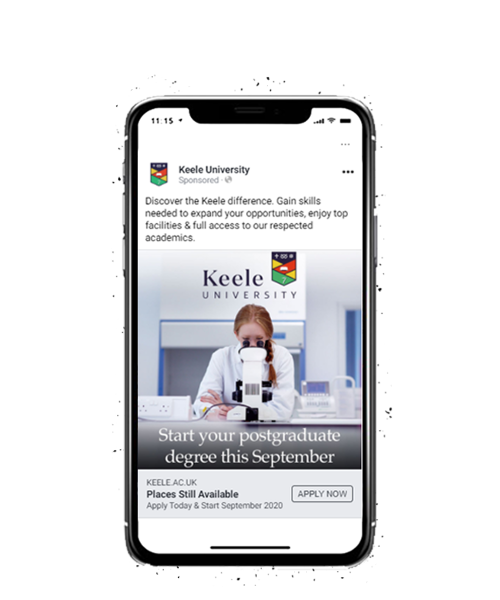 The overall approach
The campaign was an omni-channel approach comprising both paid & organic activity across the following channels:
Google Search
Google Display
Social (TikTok, Instagram & Facebook)
YouTube
The Student Room
UCAS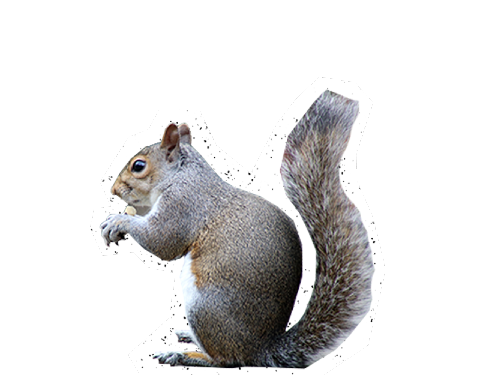 Results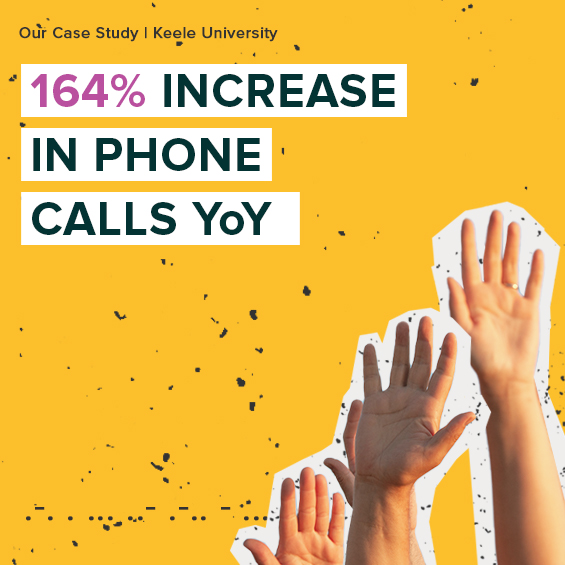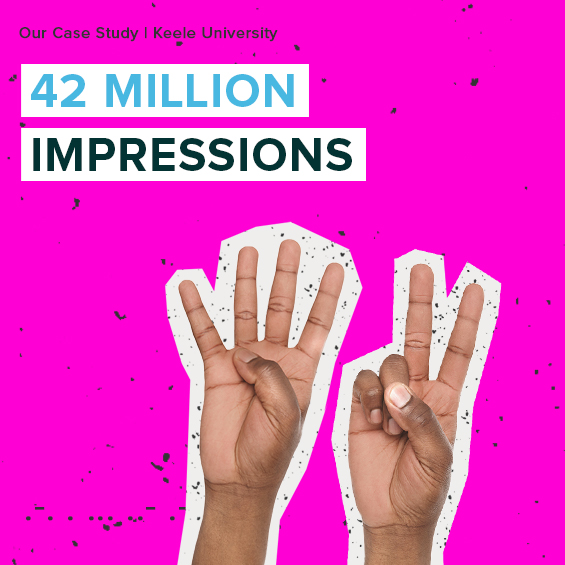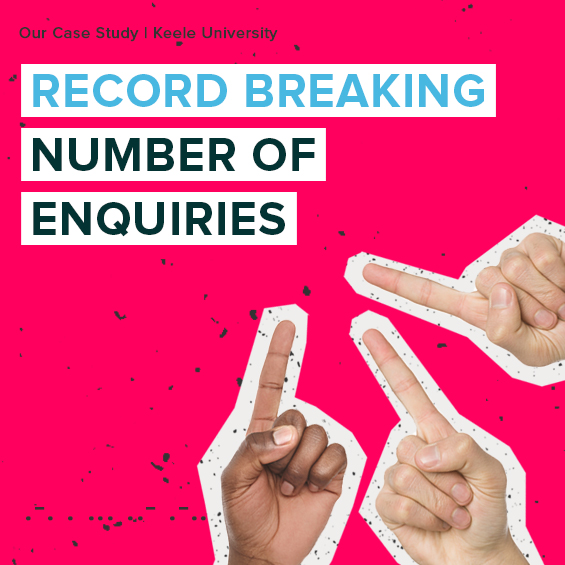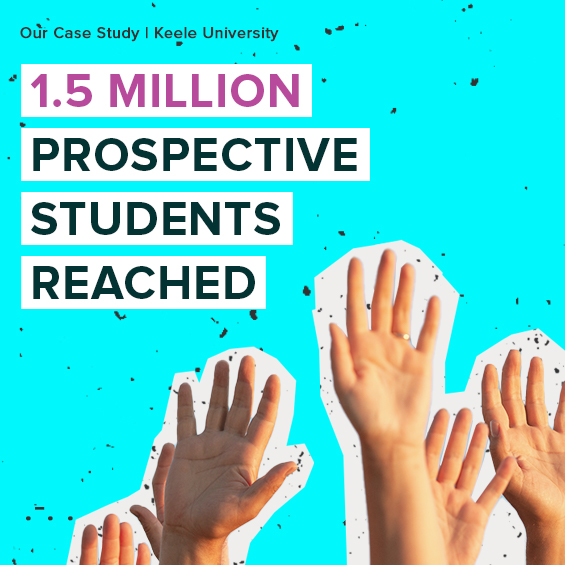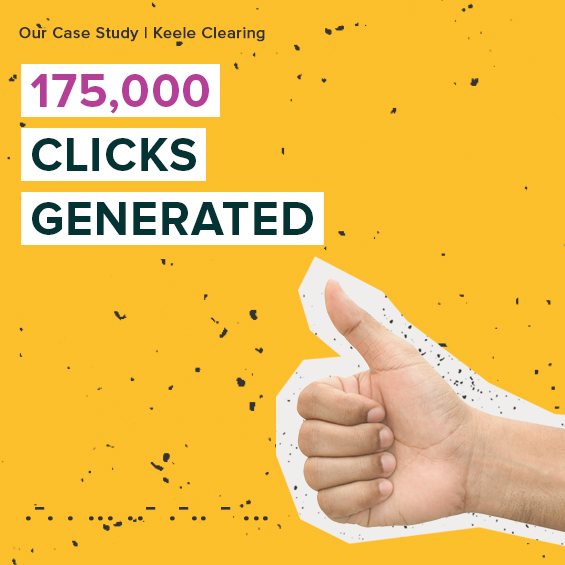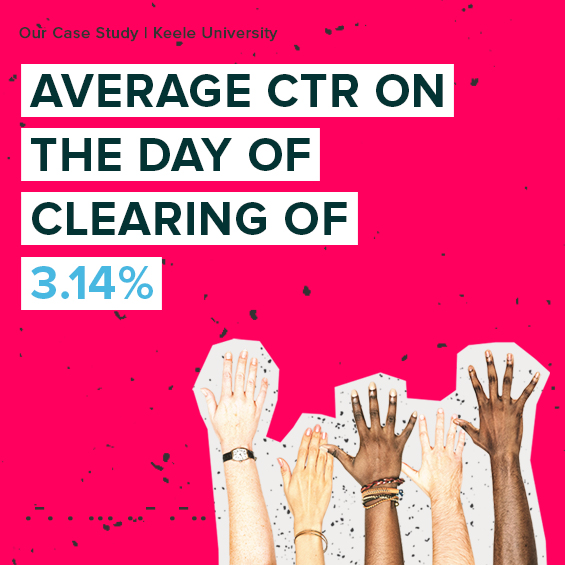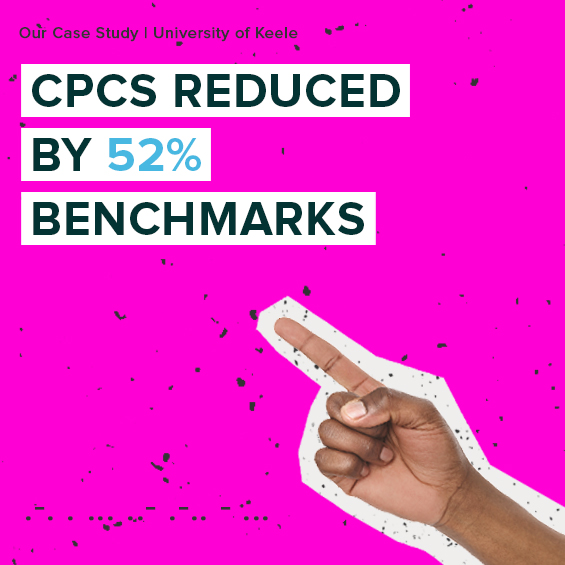 ENTHUSIASTIC, EXPERT AND PROFESSIONAL, WE LOVE WORKING WITH THE ARKE TEAM!
Head of UK Student Recruitment
Keele University