The Challenge
We've worked with Staffordshire-based institution Keele for three years now, helping them to increase their student intake and build awareness of Britain's best university, as ranked by students (Student Crowd University Awards 2022). One of the biggest days in the student recruitment calendar is Clearing – the process after Results Day when students are able to apply to different universities. Keele asked us to support them with their Clearing, having been pleased with the results we achieved for them in their previous Clearing campaigns. This year, Keele University tasked us with: Building awareness of their brand and their courses among prospective undergraduate students

Leveraging their data to drive conversions, making use of Google Analytics 4 and conversion funnel tracking 

Increasing the number of students applying through Clearing versus 2021 figures
While we have experience working with over 120 education institutions and creating Clearing campaigns, this year was a bit of an unknown as it was the first year following the Covid-19 crisis that was unaffected by the pandemic. Being aware of the landscape was key to our strategy. For example, as exam results were not impacted this year, we expected demand and competition levels to be high, which helped to inform our foreplanning.
The STRATEGY
Having a wealth of experience in the education sector, our team knows that the key to a successful Clearing is planning. We devised a series of campaigns, flighted between three distinct stages in the conversion funnel; Learn More & Register for Clearing Updates, Request a Callback, and Apply. These were chosen to reflect key dates throughout the Clearing cycle.
We devised a multi-channel approach, as we know it to be the most effective at engaging prospects at multiple stages of the funnel to build up awareness. Therefore, we chose Google Search, Google Display, Google Discovery, Snapchat, TikTok, Facebook, Instagram and Sky AdSmart to advertise the university.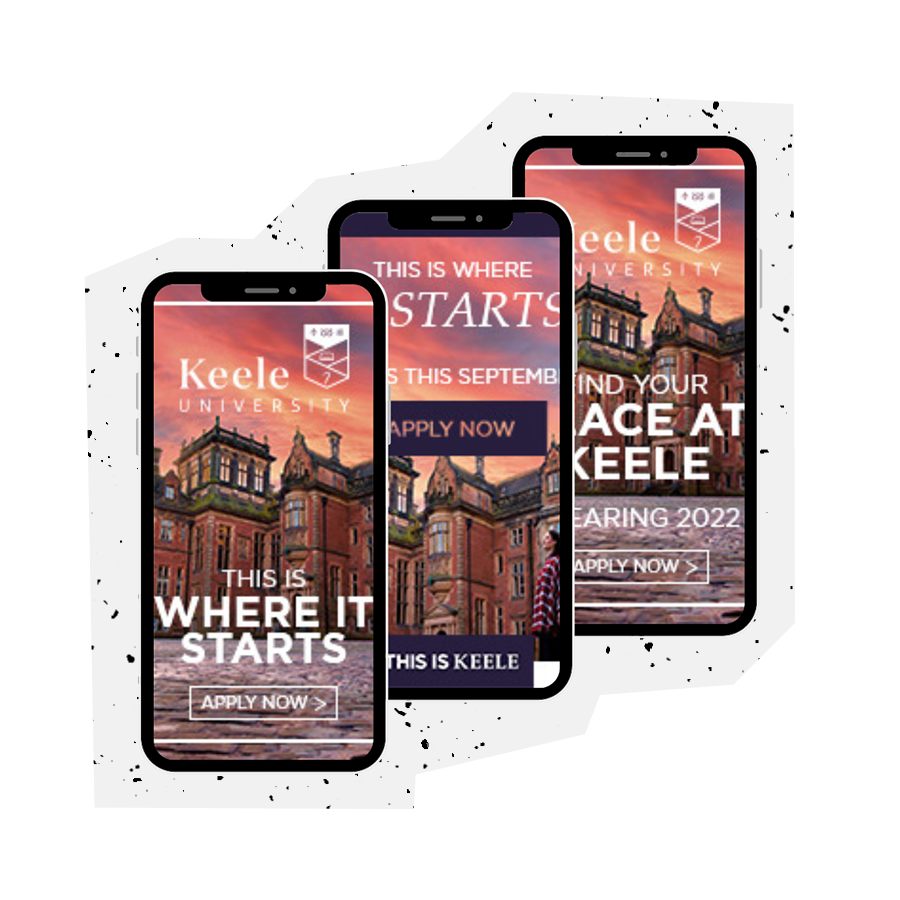 Once we had decided on channels, we built out prospect data at scale ahead of key recruitment periods, allowing us to maximise Keele University's budget and use it at the most effective periods for the lowest costs, rather than funnelling it into periods when CPMs and CPCs were their highest. 
Our experts also devised multiple tactics within each channel to target prospects at different stages in the conversion funnel. Each tactic used different bidding strategies, from brand terms to generic terms. This also leant into our overall full-funnel targeting strategy, with the objective of reaching those students in the research phase and those further down in the funnel.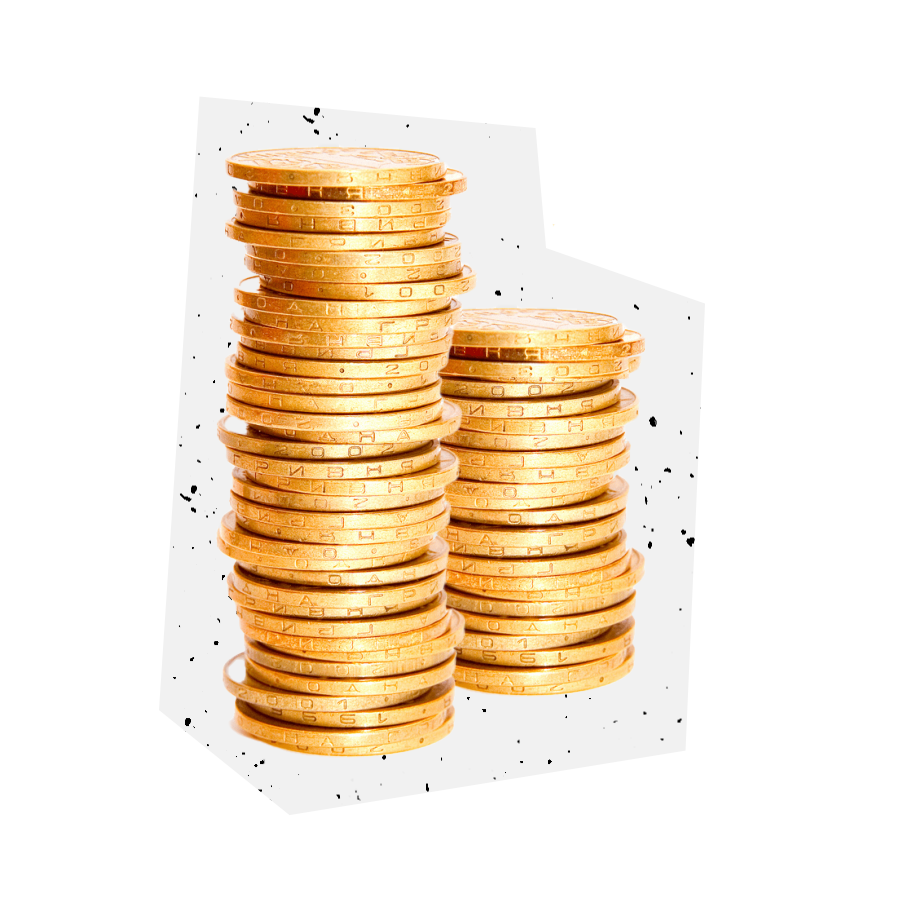 The Strategy CONTINUED
Throughout the three months leading up to Clearing, we used a test-and-learn approach, refining our strategy regarding ad types, our approach to bidding and testing keyword lists. This allowed us to build up a winning combination in time for the busiest time of the Clearing period: Results Day.
Our agility and diversity within this campaign were essential to its success. Throughout, we monitored performance across the various channels and weighted budget towards the best-performing platforms. In particular, we were attentive to trends on the day, monitoring peaks in search activity and optimising the campaign according to that data. 
Recent changes to the advertising landscape highlighted the necessity of agility to succeed in this campaign. For example, we were cautious of using Meta due to the reduction in targeting capabilities. As such, we split budgets among the channels with such considerations in mind, reallocating resources into other platforms more likely to achieve the desired outcomes.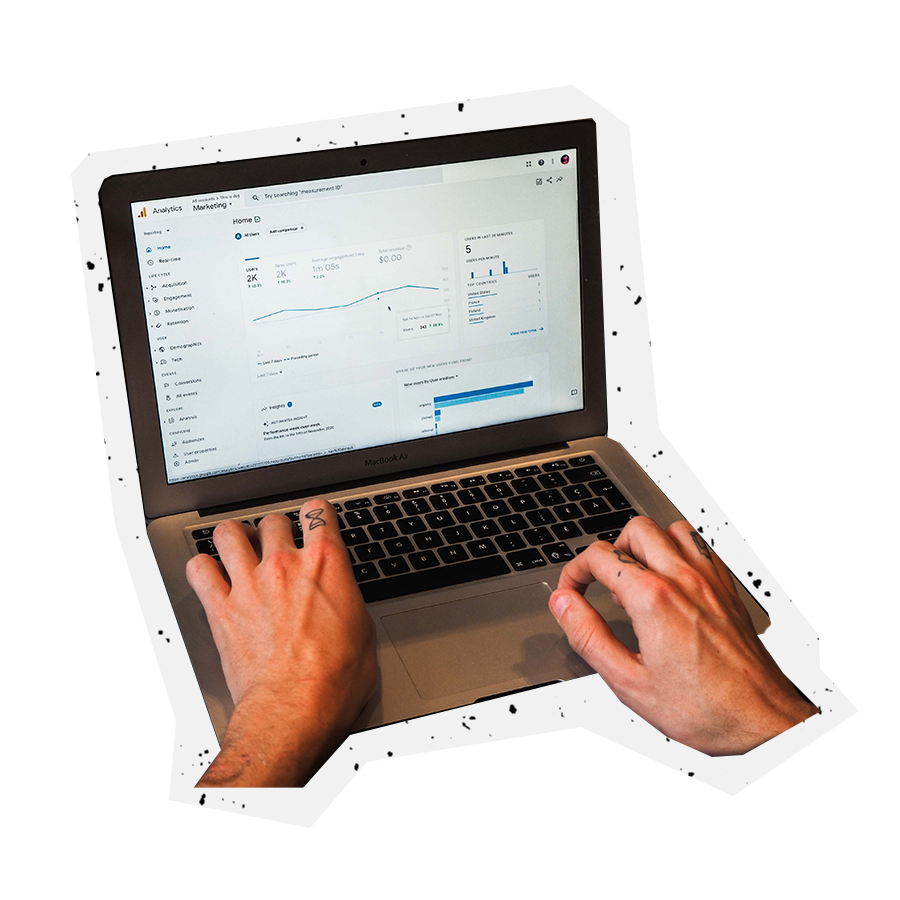 This year, we surpassed many of the successes achieved in 2021, with a lifetime CPC 87% lower in 2022 (£0.83 vs. £6.60), and a conversion rate 43% higher (5.35% vs. 3.75%). As a result, we achieved a 260% increase in Apply Now clicks than in 2021 (6,617 vs. 1,837).
What made this year's campaign more successful than ever was a result of early planning and campaign activation. This enabled us to establish Keele University's brand ahead of their competition and activate robust retargeting and lookalike segments ahead of Clearing. This allowed us to build up historical data, allowing us to analyse the results and use this to guide smart bid strategies. 
Results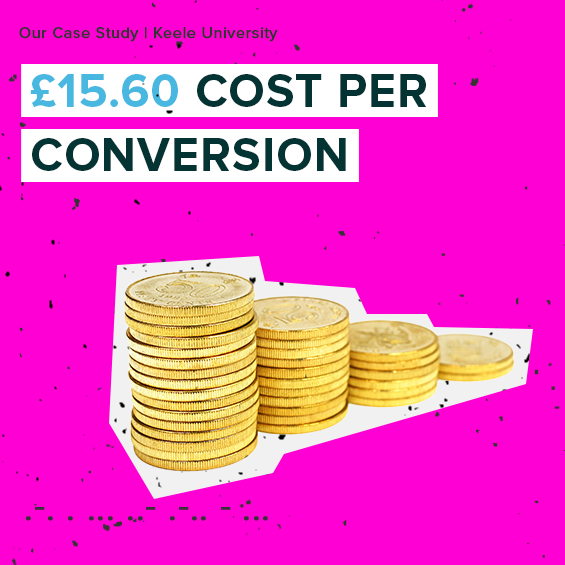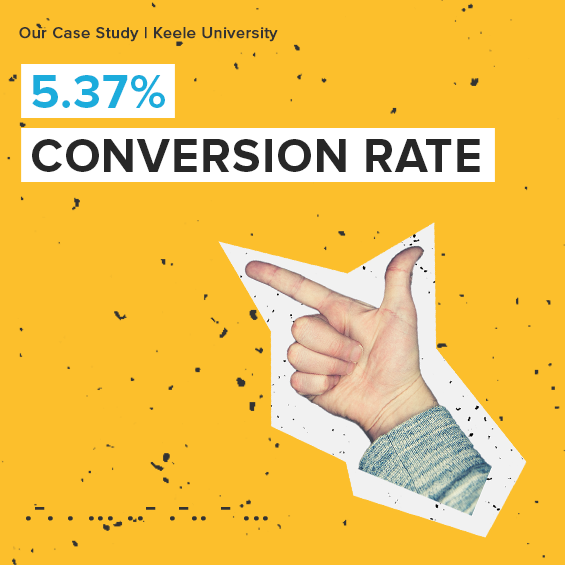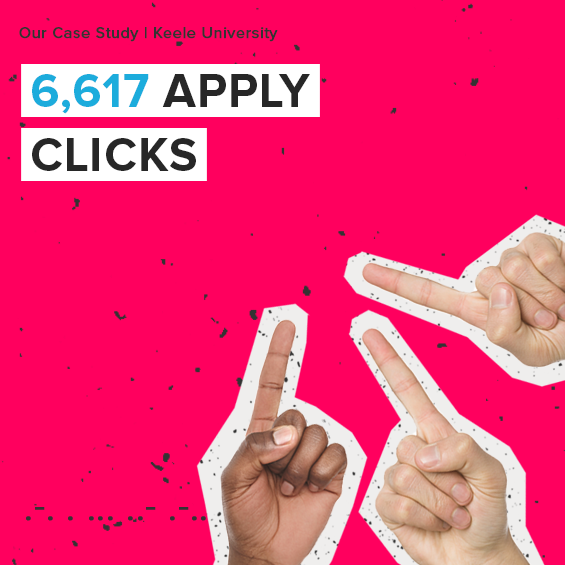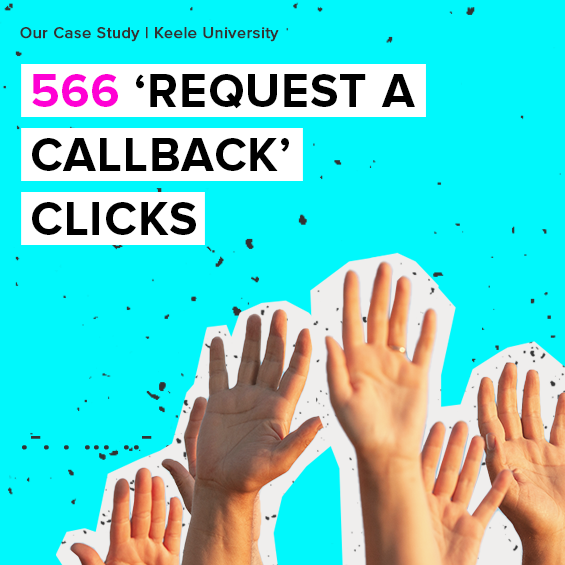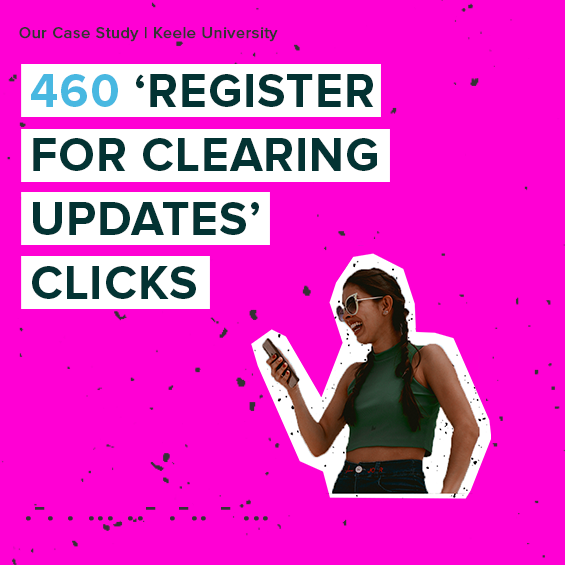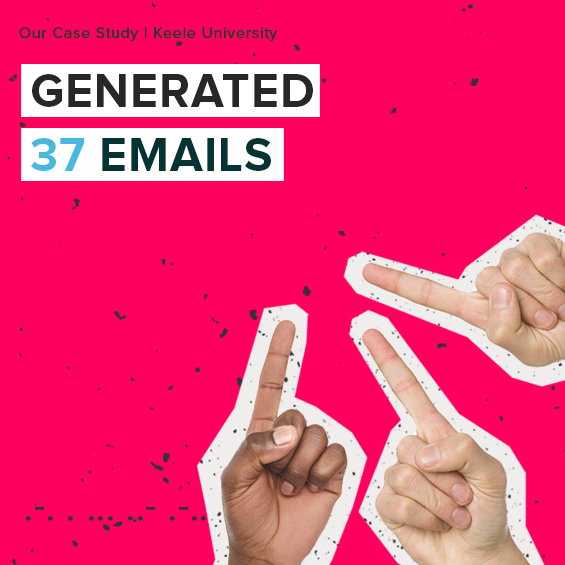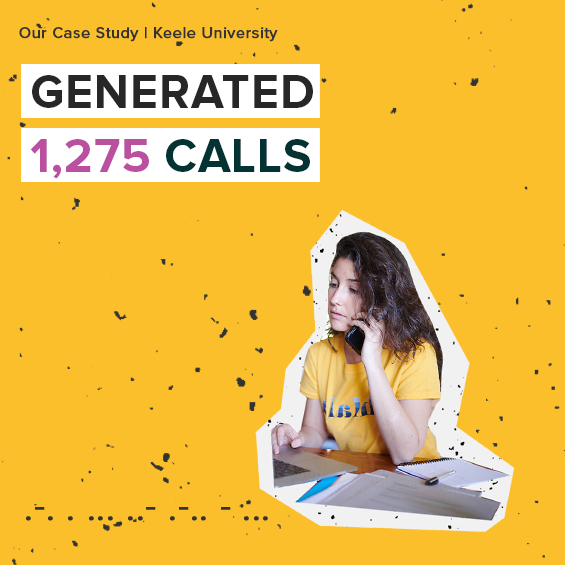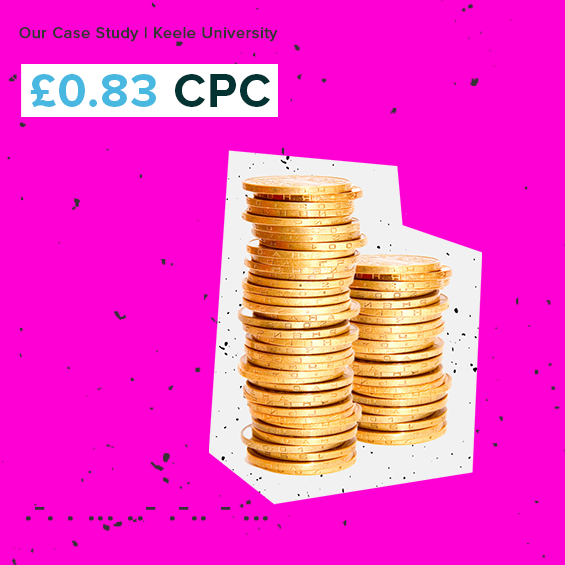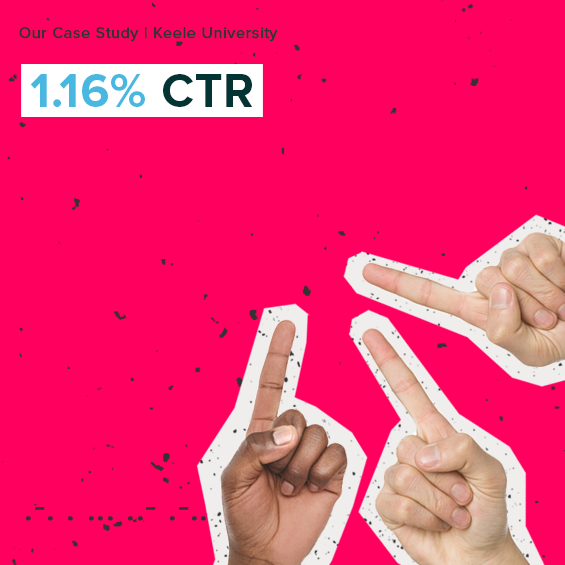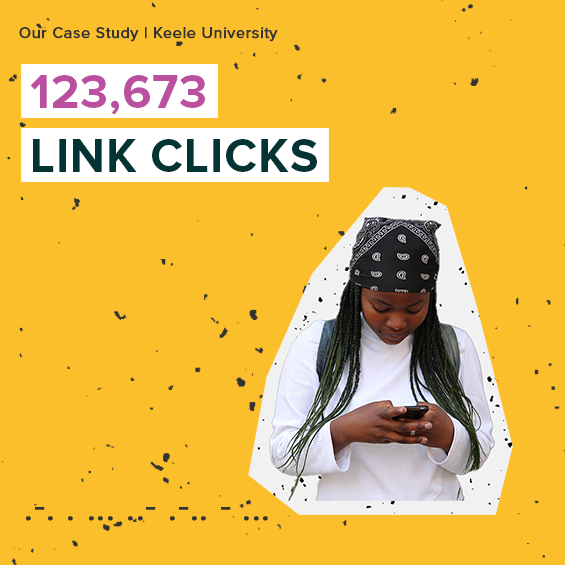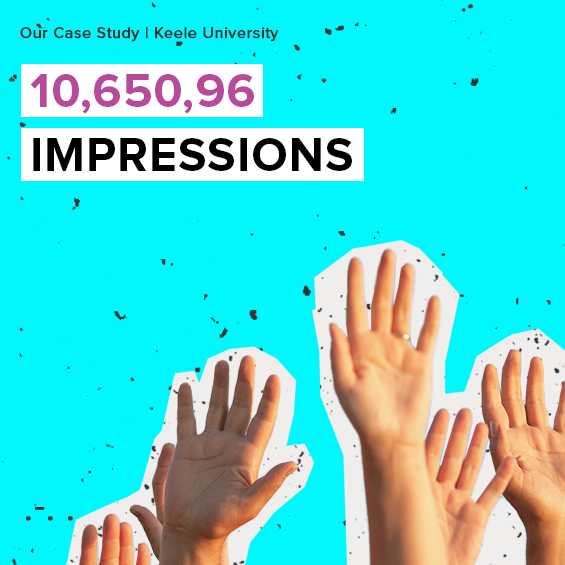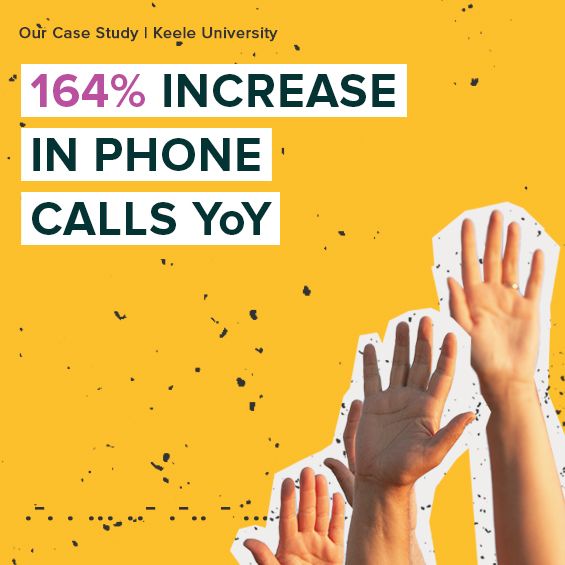 Arke never fail to exceed our expectations. A cost per conversion of £15.60 was a fantastic result and ensured that we were maximising the return on our investment. Every year, their strategy becomes more aligned with our goals – we're already excited for Clearing 2023!
Associate Director of Applicant Marketing and Market Development
Keele University
Related work