The Challenge
We were tasked by London-based film distributor Kaleidoscope to increase awareness of their children's film Mia & Me: The Hero of Centopia, the hit television series watched by millions of children globally.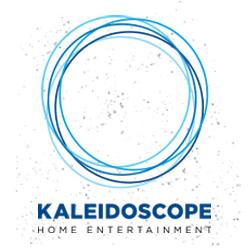 The CHALLENGE CONTINUED
Kaleidoscope required an agency that could provide fast turnaround times, navigate short advertising windows, and be well-versed in increasing ticket sales through paid media. Due to our experience working within the film and entertainment industry; and our multi-award-winning paid media campaigns, they decided that we were the right agency to deliver the results they needed.
In particular, they wanted us to:
Build up awareness of the film in the week prior to the launch of the film, subsequently increasing ticket sales
Retarget their current YouTube audience on multiple digital platforms
Increase awareness of the film among their target audience's influencers – their parents and guardianS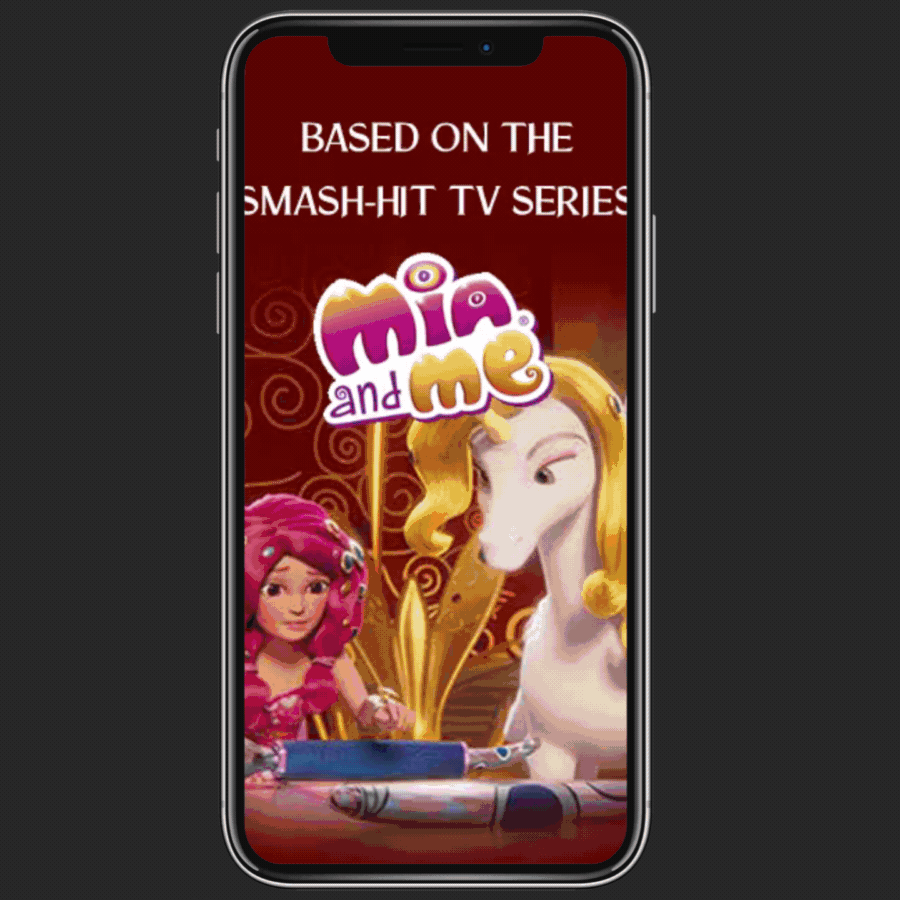 Our approach
Our Paid Media and Creative teams worked together to devise a campaign that would successfully drive views within the two-week advertising window. In order to do this, we required agility, robust strategic planning and close collaboration among our teams.
As Kaleidoscope's target audience was children, we had to devise a strategy that would allow us to target their biggest influencers – their parents and guardians. Once we understood their motivations and built out an audience persona, we set about creating a targeting strategy that would engage this group.
Based on our expert's experience and research, we knew that the best advertising platforms to achieve the brief's goals were YouTube and Google Display. We identified that these would be the best platforms to retarget Kaleidoscope's current audience (those engaged with the ongoing YouTube series) while also engaging their parents and guardians – this is where Google Display came in particularly useful.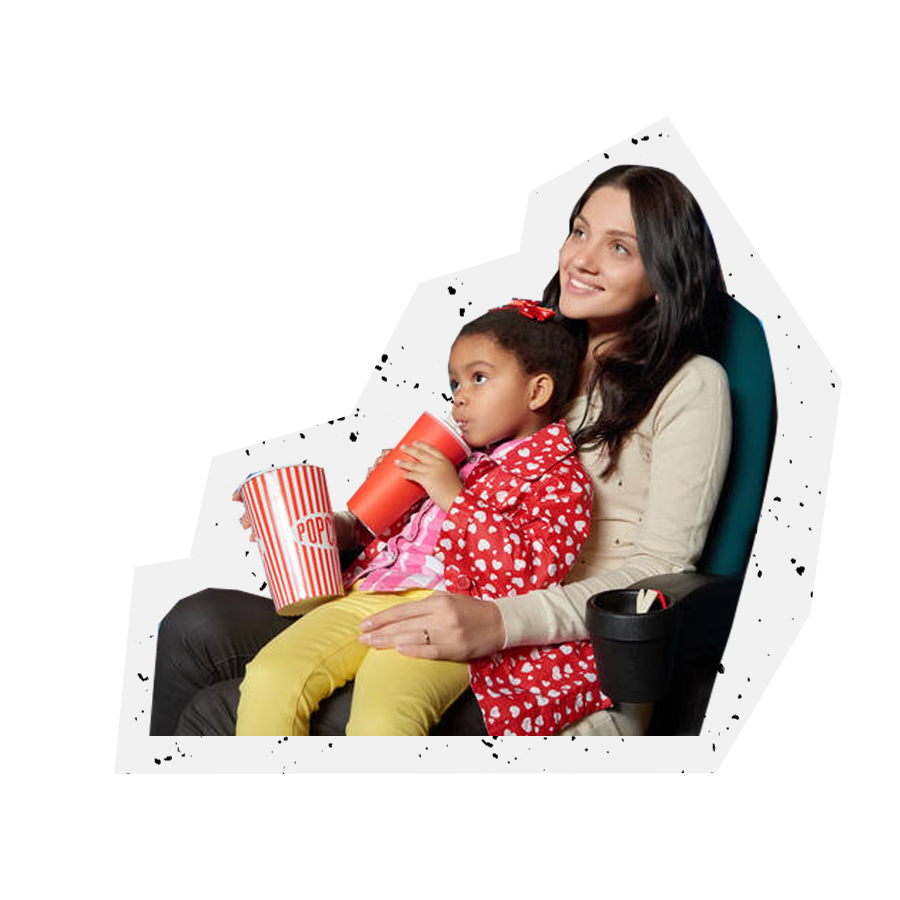 The strategy
The timing of this campaign was also important. It ran throughout half-term, a key period for parents and children to spend time together. This solidified our decision regarding advertising channels, as we knew that parents would be looking for activities to do to occupy their children – and watching YouTube or heading to the cinema was perfect for just that. For this reason, we weighted the advertising budget more towards YouTube, channelling 66% of Kaleidoscope's media budget into YouTube versus 34% on Google Display. 
As this campaign ran for just two weeks, we had to carefully prepare and plan our optimisation strategy to allow reactivity to trends. To further increase our agility, we created adverts of two different lengths with different placements in mind. To adhere to tight turnaround deadlines, we produced animated banners for Google Display, allowing us to provide that video feel while saving time creating numerous video ads.  
We also knew we wanted ads to only be shown against relevant content and on devices where users were most likely to view-through and engage. We did this to increase the campaign's impact within the short advertising window while ensuring that Kaleidoscope's paid media budget was used effectively and channelled into the best-performing advert variants.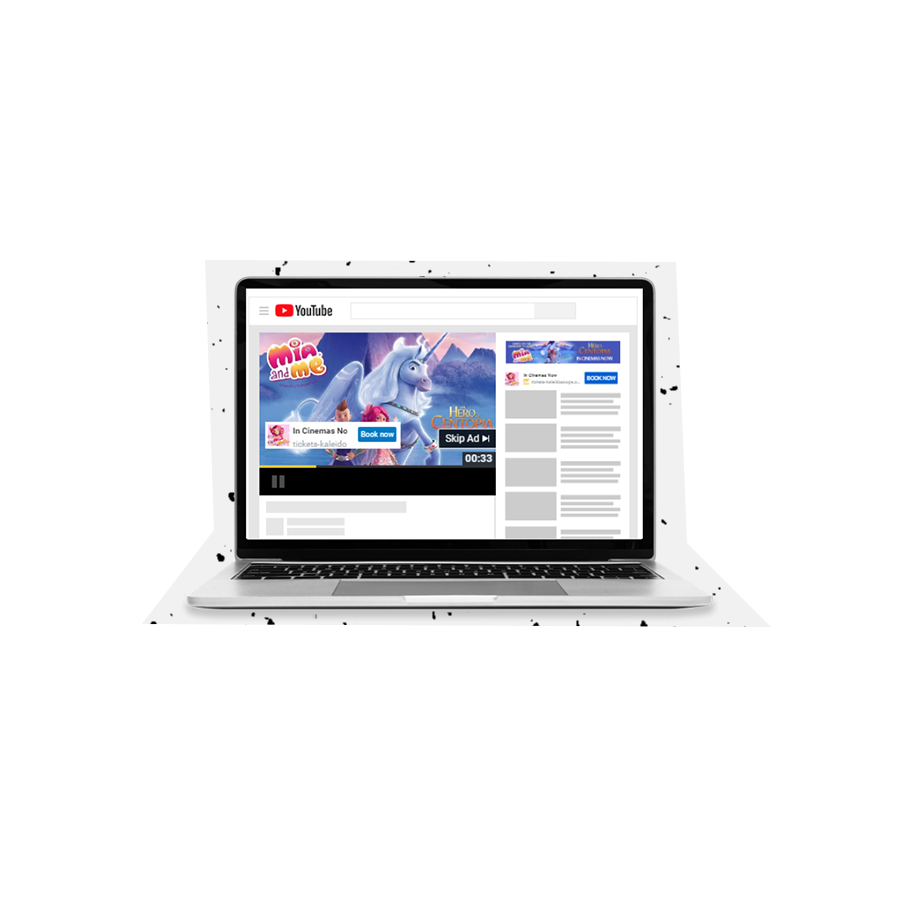 The strategy continued
We manually optimised the campaign every 48 hours, reacting to performance metrics  that we could harness to increase performance. For example, we found that 15-second video ads performed best, generating the highest view rate. Having identified this, we pulled the longer format and pushed the 15-second version instead.
We also noticed that placement targeting was the most effective method, so we pulled budget from other targeting options to drive more conversions through this targeting tactic. 
Aside from this, we adjusted our bidding strategies in accordance with the best conversion results. For example, when we noticed that the number of conversions via computers increased, we favoured computers in our strategy and channelled budget towards those devices to drive results.
Keeping a close eye on the campaign and being flexible to optimise towards best performance allowed us to achieve above and beyond our initial predictions for our client.
We're proud to say that Mia & Me: The Hero of Centopia ranked 16th in Box Office sales in its first week. Over the short lifetime of the advert, we served 6,751,540 impressions (+295% above target), which resulted in a whopping CPM of £1.10 – almost half what we had expected!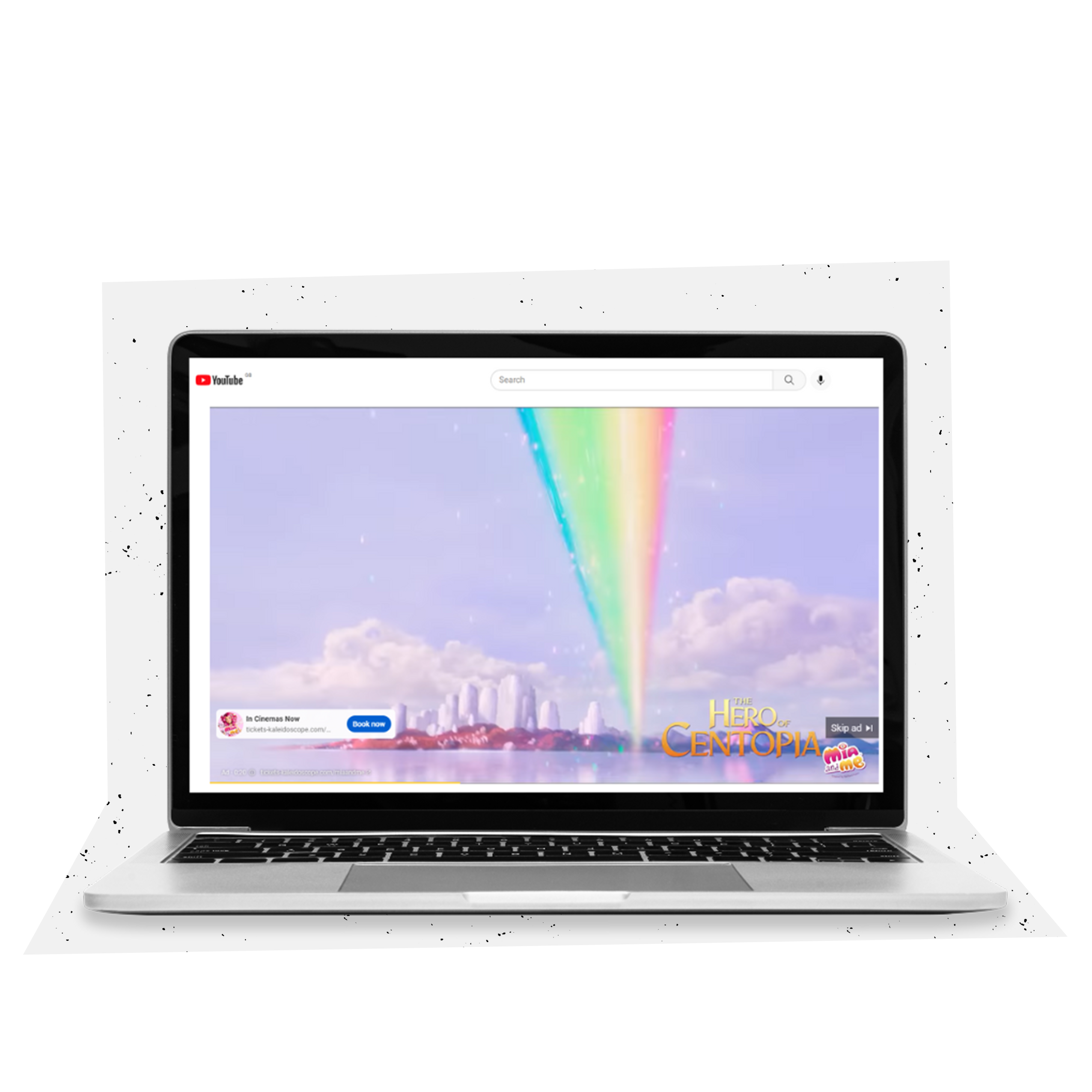 Results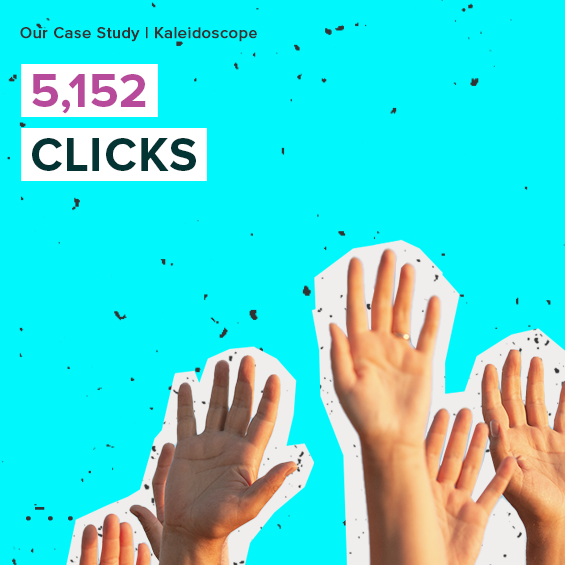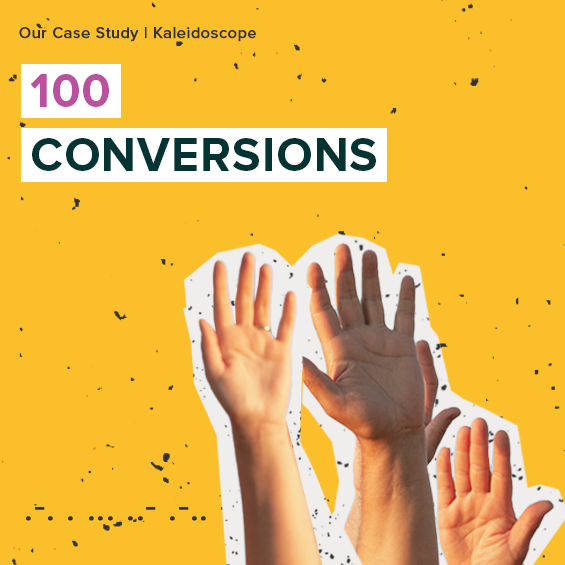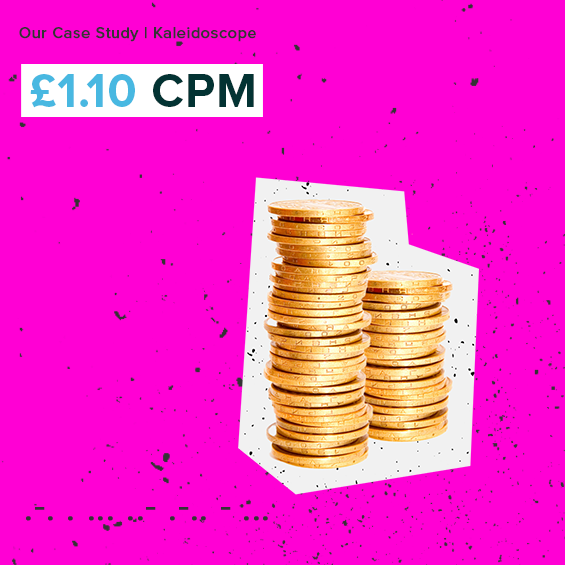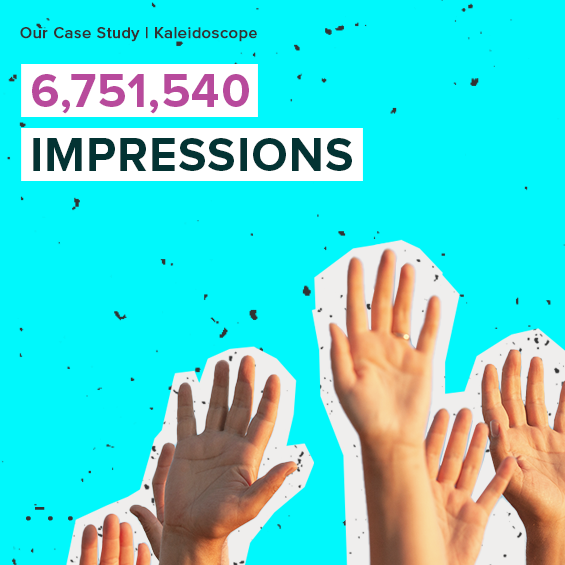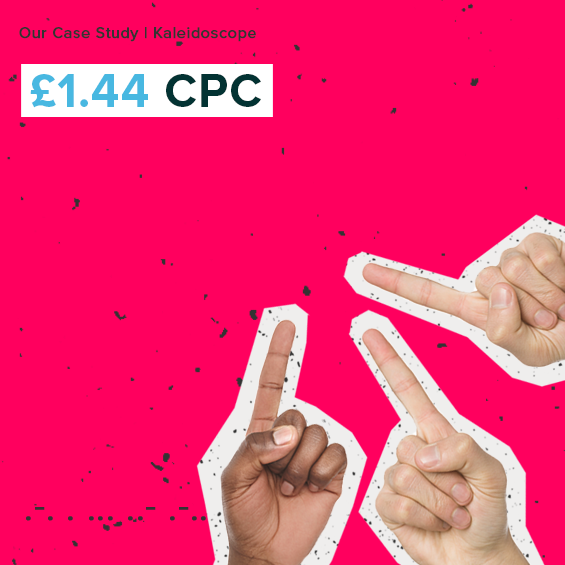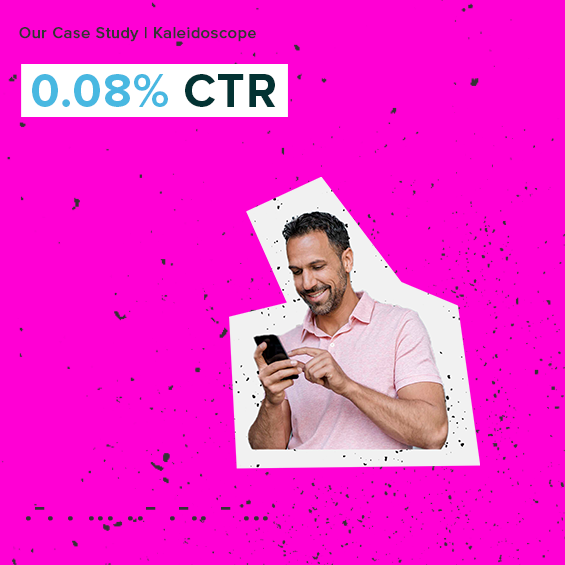 We appreciate how Arke were able to turn around this campaign quickly with short notice, and how they took the time to check in with us regularly. We always felt in the loop and confident leaving our campaign with Arke.
Marketing Manager
Kaleidoscope
Related work