The Challenge
Soho Theatre is a central London venue, producing and offering new theatre, comedy and cabaret.
Following successful campaigns for their on-demand streaming service and shows during the height of the Covid-19 crisis, where Soho Theatre had to diversify their offering to navigate an uncertain and unpredictable market, Arke were enlisted to continue driving sales in an always on capacity. Following the relaxing of COVID restrictions, we needed to mobilise live event goers to book and return to in-person shows through Paid Media.
We were tasked with:
Developing awareness and reach among Soho Theatre's target audiences
Increasing ticket sales for a new season of in-person live shows
Maximising ROAS and increase conversion rates over time
‐.‐. …. .‐ .‐.. .‐.. . ‐. ‐‐. .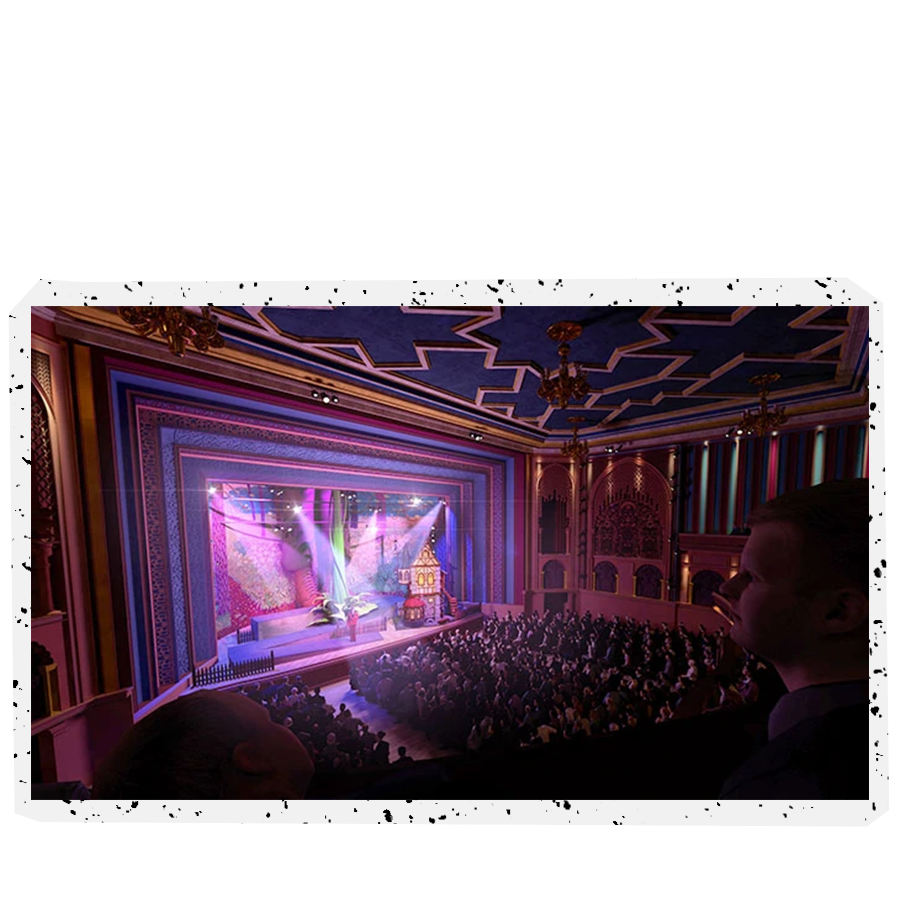 The Strategy
We planned and delivered a full-funnel campaign across Facebook & Instagram and Google Search, promoting the Soho Theatre brand, services (in-person & on demand), and a constantly updating roster of upcoming shows.
Supporting wider brand activity, upcoming show promotion utilised static image and lightweight motion carousel ads across Facebook & Instagram feeds and stories, aided by show-specific sitelinks on Google Search.
We leveraged Spektrix CRM data to fuel campaign success, identifying new high-intent users through lookalikes of past and repeat ticket purchasers. We guided conversion-led bid strategies with data in order to fuel platform machine learning which enabled us to automatically respond to real-time user signals, serving the right ads, at the right time, to the right people.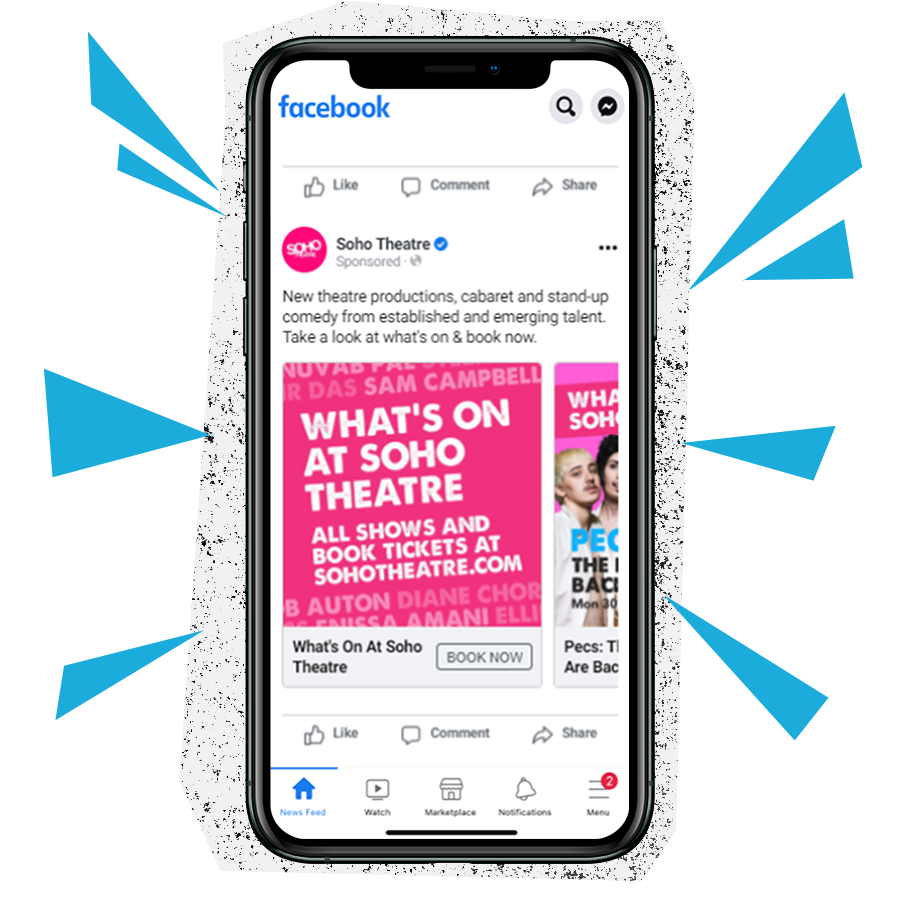 The Strategy Continued
Arke conducted competitor, keyword, and audience research which informed our approach ahead of breaking into a highly competitive market alongside the many venues and big players within London's West End. We targeted ABC1 Young Adults (16 – 45) of different audience segments/personas, interested in Theatre, Comedy, Cabaret, Emerging Talent, Fringe Comedy, Stand Up, Live Events, LGBTQ+ Theatre, etc. in key cities around the UK with a firm focus on London.
Competition was the biggest obstacle to overcome, especially for Google Search as we were up against the likes of London Theatre Direct, LondonTheatre.co.uk, and TodayTix, alongside smaller competitors such as the 99 Comedy Club, London Cabaret Club, and Vauxhall Comedy Club – especially at a time when all venues were reopening.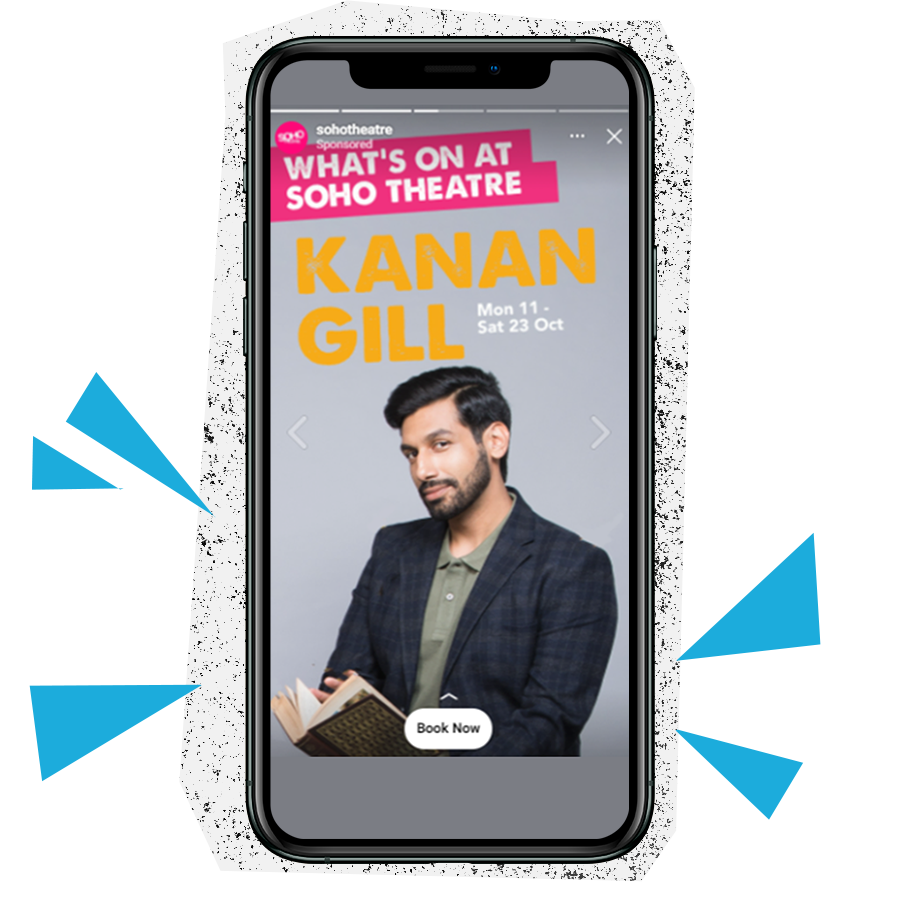 The Strategy Continued
In the spirit of 'going hard or going home' and gaining as much insight as possible to navigate this space, we quickly chose to drop brand keyword bidding, focusing only on generic terms which were highly sought after. This approach worked, with CPCs decreasing from £0.47 in our first month to an average of £0.12 in the last four months.
Another project – a custom implementation of Google Analytics 4 – enabled us to segment ecommerce data by show, transaction, user ID and other parameters. This allowed us to make data-led decision making to fuel the campaign's success. As conversion data grew with performance, we conducted manual optimisation every 48 hours to leverage learnings and improve even further, which we continue to do to this day.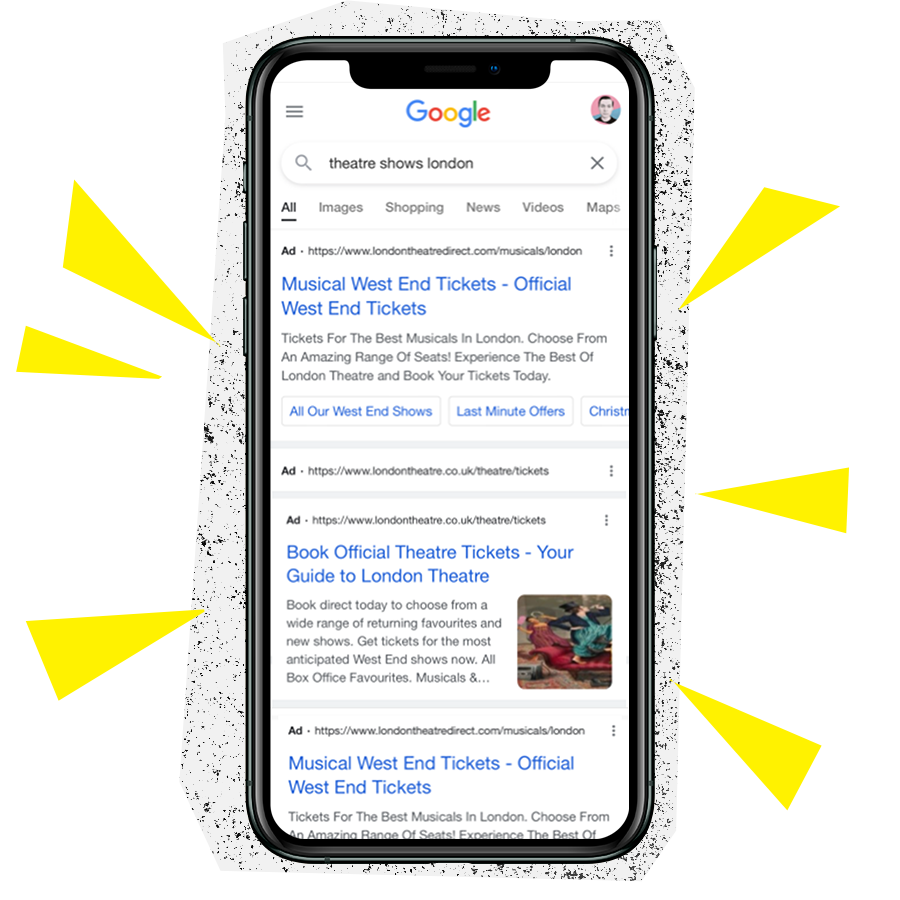 Next steps
We continue to work with Soho Theatre, with their Always On campaign extended into 2022, alongside an upcoming campaign for the Soho Theatre On Demand Film Festival, launching in January 2022 to March 2022. Watch this space!

Results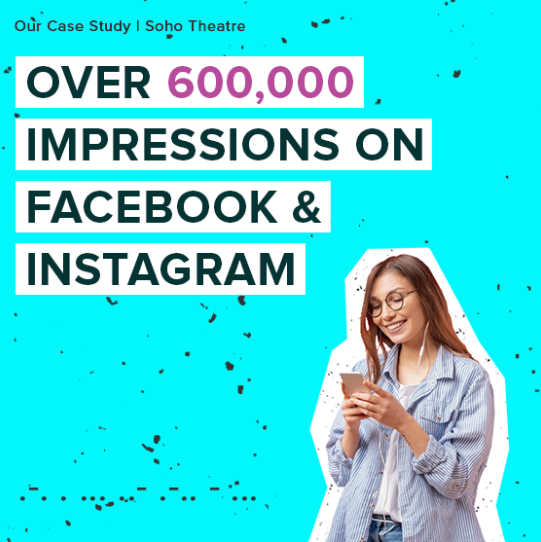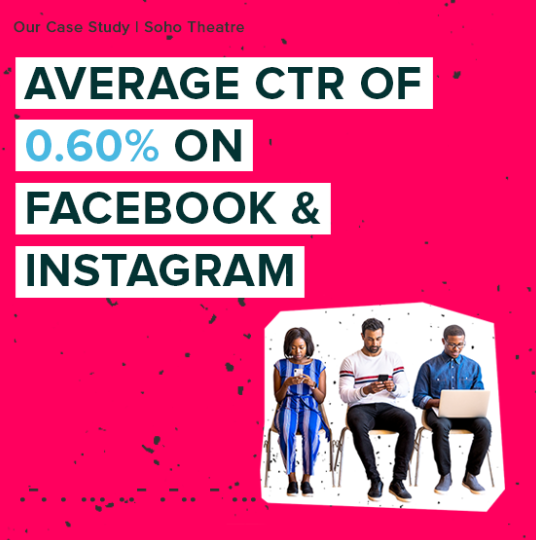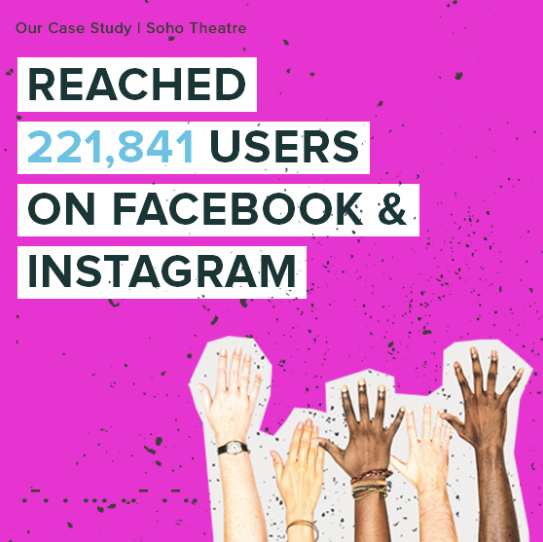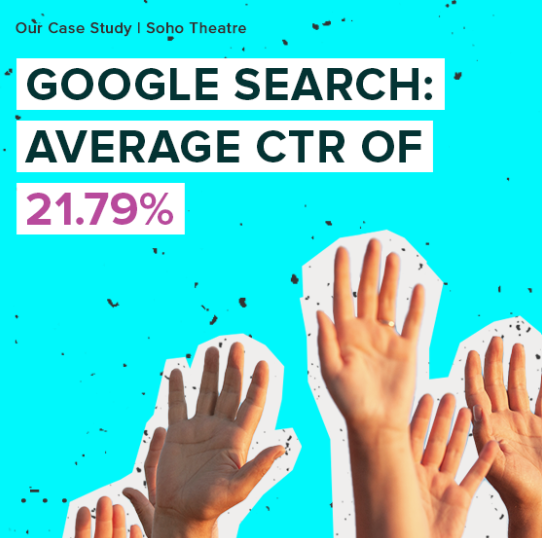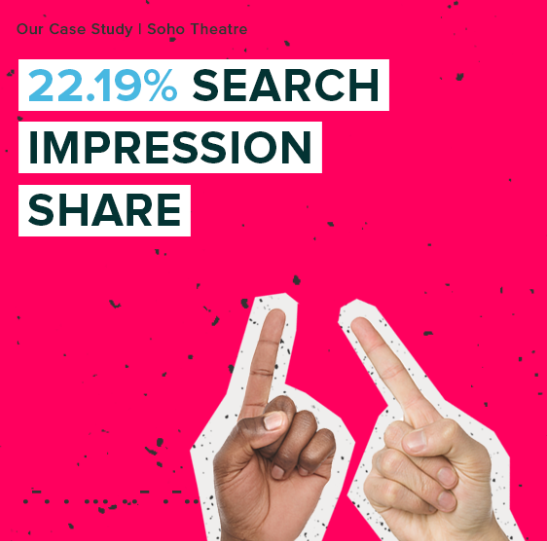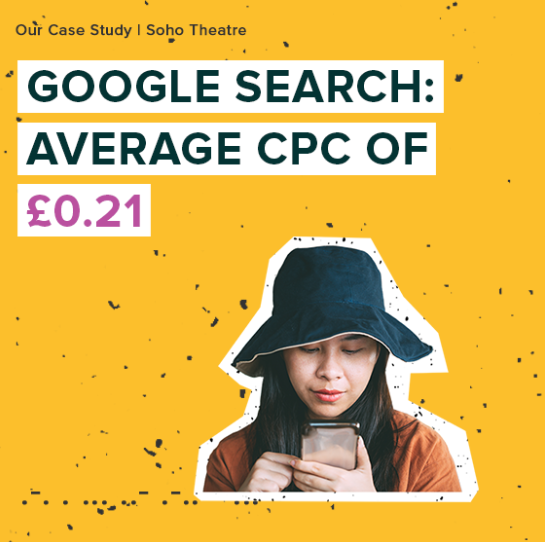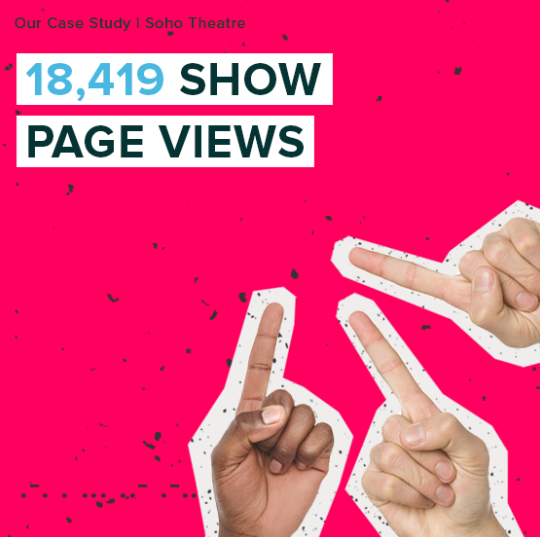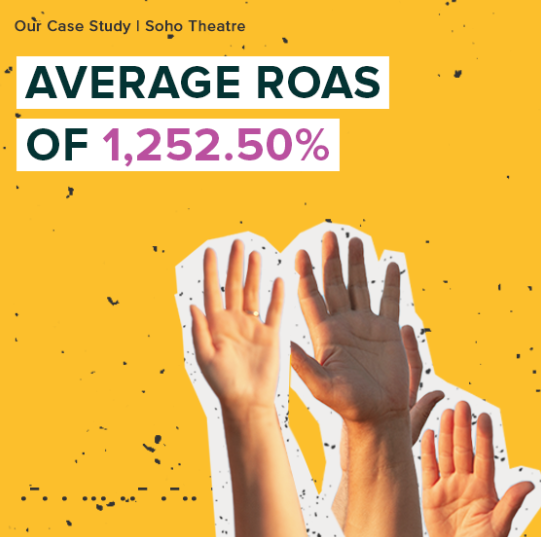 Related work